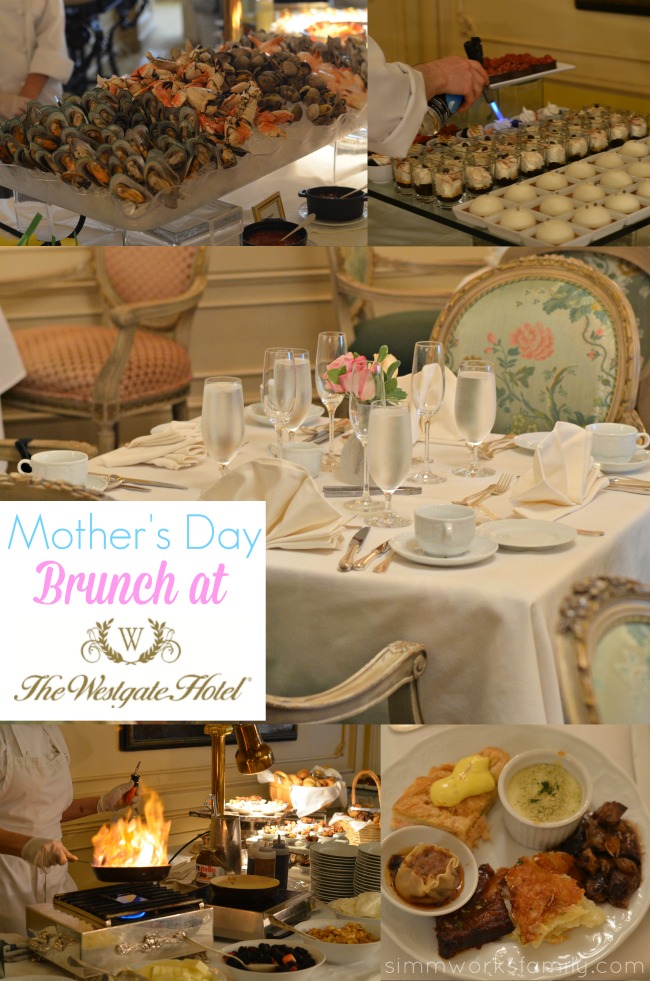 I have a confession to make. I love brunch. Like absolutely love it. From the amazing food to the day drinking to the ambiance, brunch was made for me. And I may or may not have shared that love with my five year old daughter. Sans the day drinking, of course! So when I was invited to come out to The Westgate Hotel and indulge a little in an amazing meal I couldn't say no! And what better time than right before Mother's Day?
I don't know about you, but the only thing I ask for on Mother's Day is for my family to take me out to brunch and to have a clean house that day. Simple things. But this brunch? Wow. I invited my mother-in-law and my daughter (of course) and it knocked our socks off. I would truly feel honored if my family took me here to treat me on Mother's Day.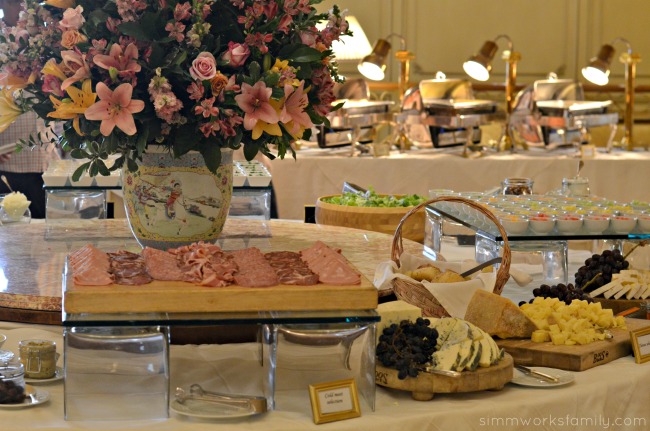 As soon as you walk into the hotel you're greeted by smiling faces helping you find exactly where you need to go. And once the elevator doors open into the beautiful Fontainebleau and Versailles Salons and you walk into the gorgeous setting where they host brunch, you're immediately relaxed and ready for a wonderful meal.
We were seated at our table and immediately greeted by our amazing server, Juan. He took care of us the whole morning and made sure that my mimosa glass was full and my mother-in-law and daughter had everything they needed. I knew we were in for a great time when he told my daughter that she was definitely old enough for a glass to drink her orange juice out of. Her little chest puffed up and she drank her OJ like a pro.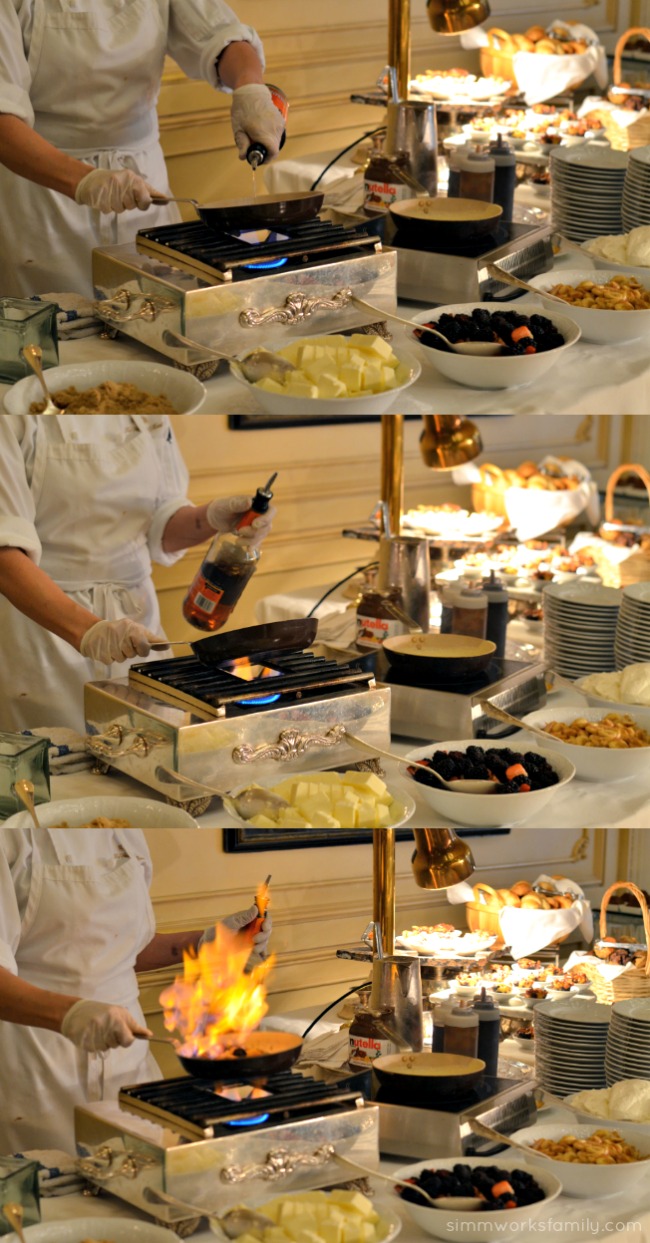 The Food
Now I've been to many brunches in my 32 years however none have stacked up to the selection that The Westgate Hotel has. The choices you'll have to make when you first walk through can be quite hard.
We had to take a lap around to view the selection first and then my daughter stopped at the crepe and waffle station. We watched with amazement as they made a delicious crepe for me and then flambeed some berries to nestle inside the crepe. Then they made my daughter a delicious belgian waffle with warm syrup.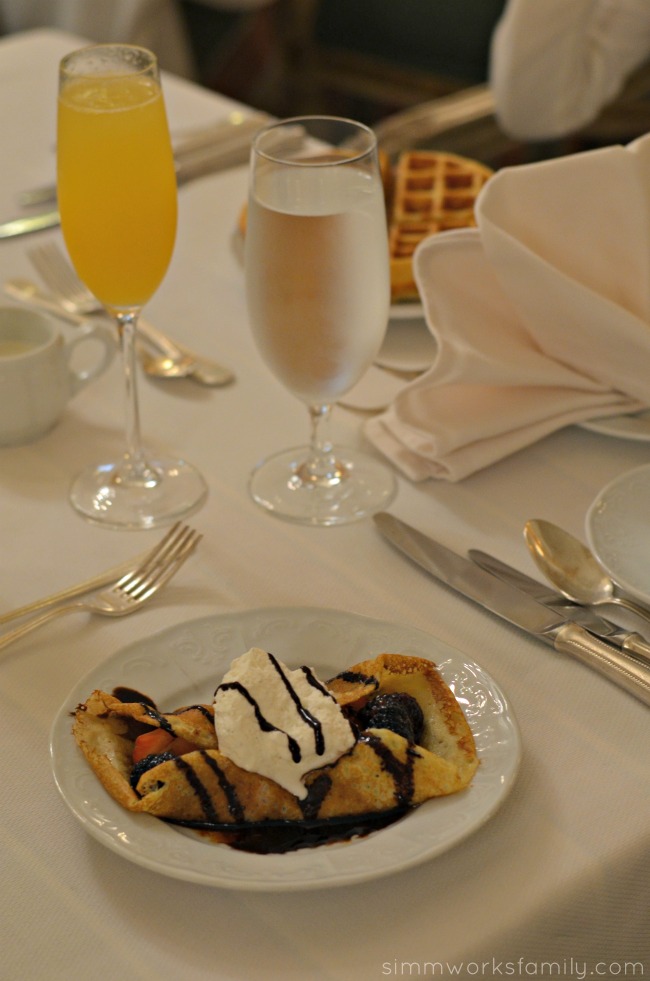 We then enjoyed some delicious seafood and meats from their vast array of choices. One of my favorites? The shrimp empanandas and crab cakes. Wow! The oysters rockafeller were also outstanding. And while we didn't make it over to the sushi bar this time, I cannot wait to try it out when we visit next!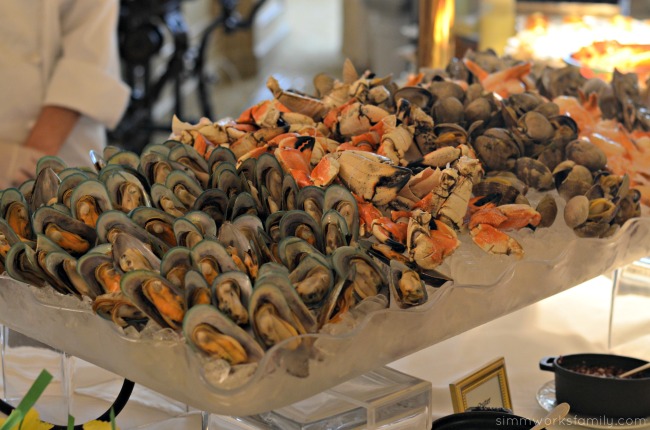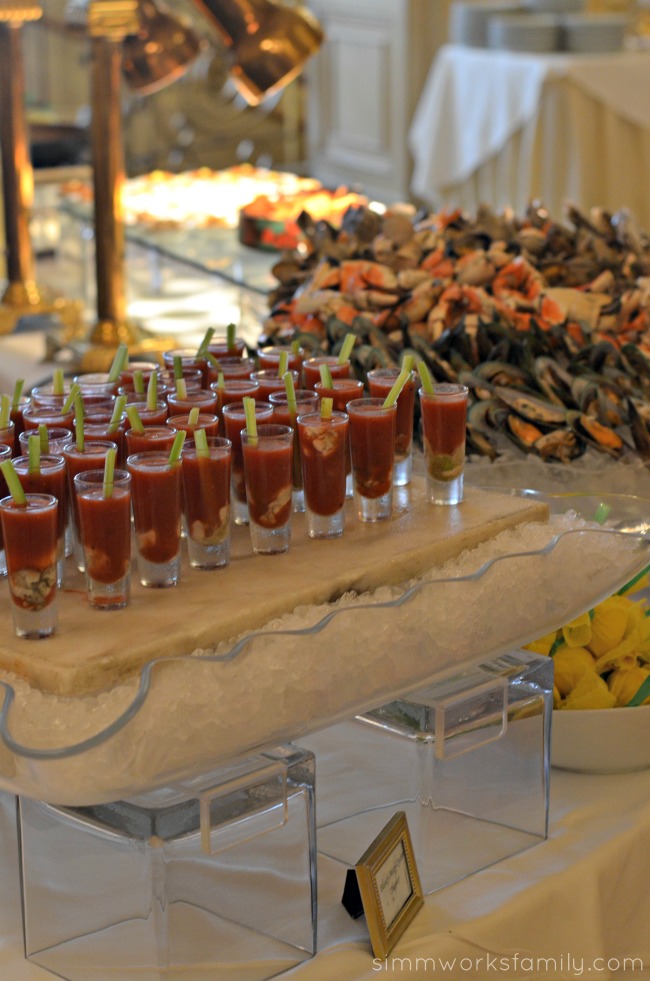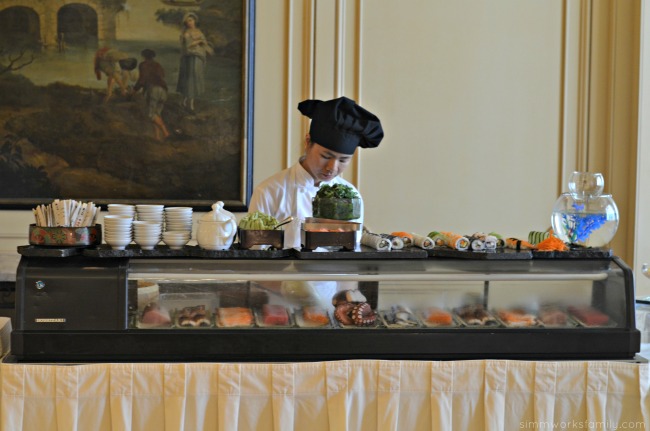 As soon as my daughter walked to the desserts, her eyes got real big and she turned to me as if asking if she could really try whatever she chose. That childish joy that she experienced was exactly what I felt as an adult walking up to the dessert selection. From an amazing lavender panna cotta, to a chocolate hazelnut pyramid cake to many more scrumptious selections, our sweet tooth was fully satisfied.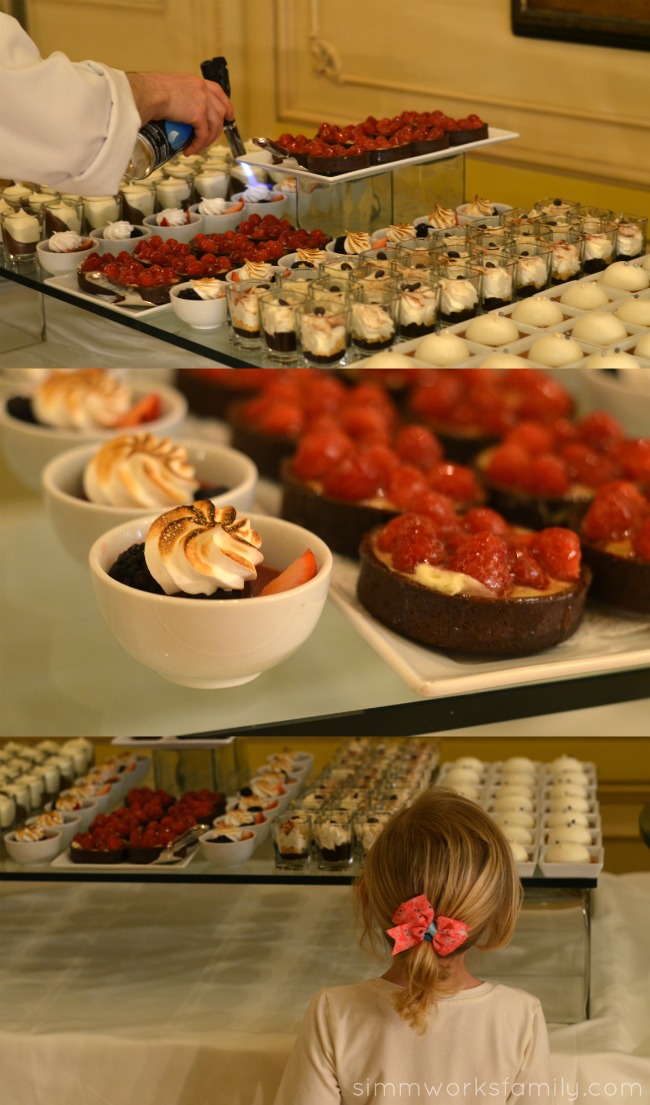 The Details
The Westgate will be offering a Mother's Day Champagne Brunch on Sunday, May 8! Served in the hotel's beautiful Fontainebleau and Versailles Salons, brunch will feature made to-order-omelets, fresh seafood, gourmet plates, carving and crepe stations, baked breads, pastries and a variety of gourmet desserts.
In addition to the delightful unlimited feast, the Imperial Bar will serve freshly squeezed juices and endless champagne, mimosas, Bloody Marys and margaritas. The price is $79 for adults and $39.50 for children under 12 (plus tax and gratuity).
Tickets for Mother & Daughter Teas can be purchased here. Mother's Day Champagne Brunch reservations can be made by calling 619-557-3655.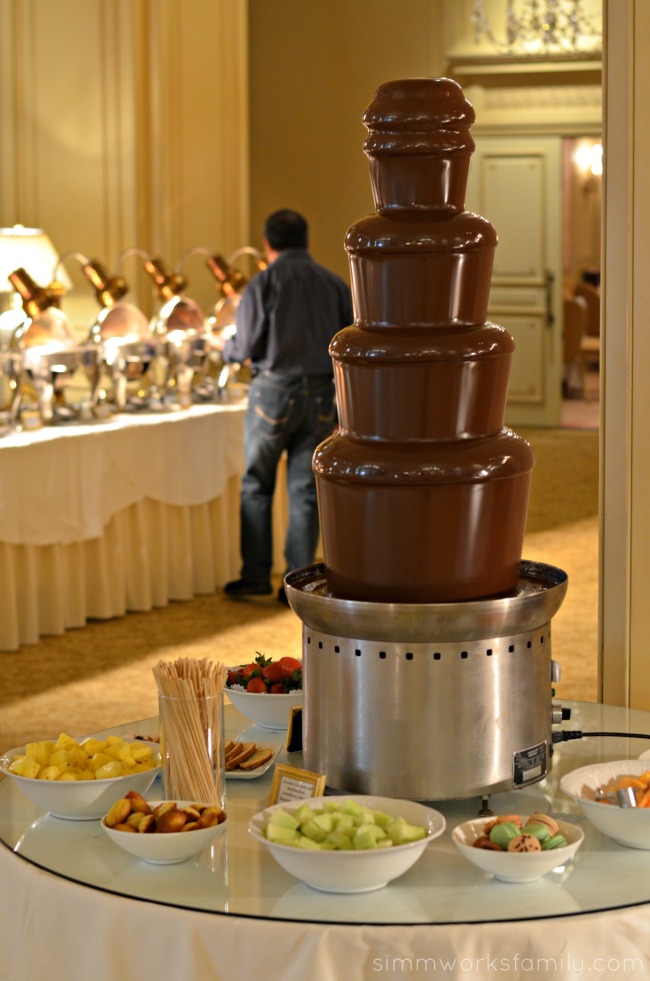 Looking for a place to stay in San Diego?
The Westgate Hotel is an iconic property in the heart of downtown San Diego designed to rival the mythical palaces of Europe. From its 223 elegantly appointed guest rooms to the contemporary cuisine of the award-winning Westgate Room, guests truly experience a memorable difference while enjoying European décor, attentive service, exquisite cuisine and artistic cocktails.
To reserve an overnight stay at TheWestgate Hotel, visit www.westgatehotel.com or call 800-522-1564.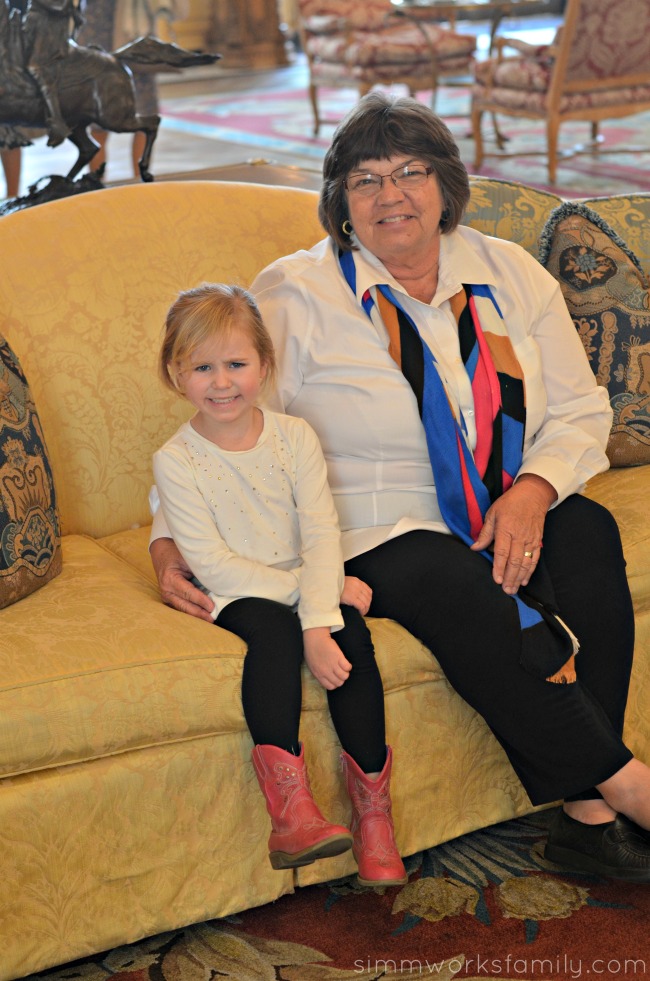 What are your plans for Mother's Day?
Thank you to the Westgate Hotel for hosting us.