In need of girl time? Make these yummy chocolate dipped strawberry wine pops and invite a few friends over!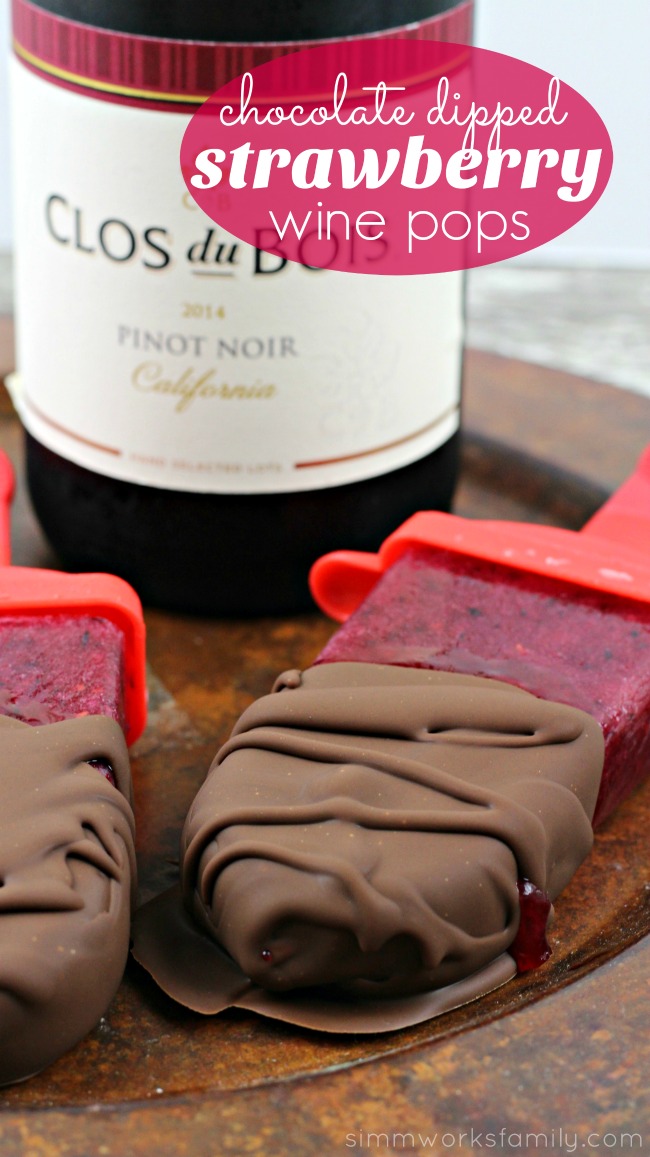 I'm sure I've said it before but girl time is pretty important to me. I used to host mom's night ins here in my home with my playgroup and my friends, used to dedicate one Saturday a month to Bunco with the girls, and make various happy hour plans, etc. But lately I've let the girl time slack. However after a wonderful few days away – with girlfriends hosted by Kia – I am reminded of the importance of girl time.
Now I need to plan for a girls night for real. So I can make these again. Because they were amazing. Especially when paired when a glass of wine. And some chocolate covered strawberries. Hey! All of the ingredients were already there…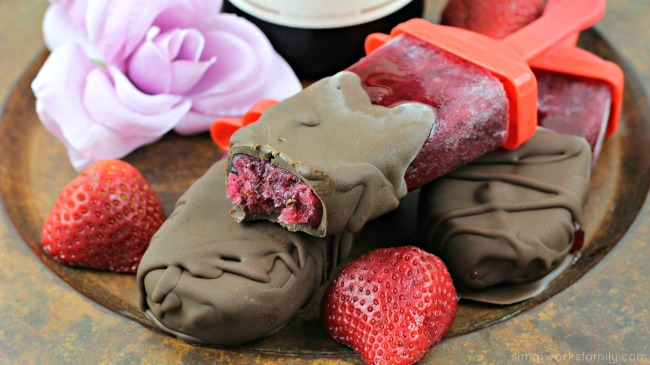 Chocolate Dipped Strawberry Wine Pops
1 1/2 cups strawberries

1/2 cup simple syrup, homemade or store bought

1 cup fruity red wine like Pinot Noir
1 cup pomegranate juice
1 tbsp balsamic vinegar (optional)

8 oz. chocolate chips
Add the strawberries and simple syrup to a blender and purée until smooth.
Pour the strawberry purée into a pitcher. Add the wine, Pom juice, and balsamic vinegar (optional). Stir well.
Pour into popsicle molds and freeze overnight.
Once Popsicles are frozen, you can prepare the chocolate for coating:
Line a cookie sheet with waxed paper and set aside.
In a double boiler, melt the chocolate over medium heat until smooth and shiny.
Dip each popsicle into the melted chocolate and lay on the cookie sheet to harden. (I found it easier to actually just spoon the chocolate over each pop).
Place back into the freezer for at least one hour before serving.
When's the last time you enjoyed girl time?