This is a sponsored post by me on behalf of The Home Depot.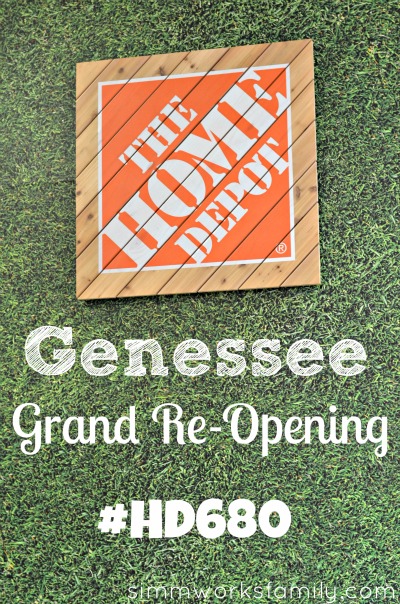 As self-proclaimed weekend warriors, my husband and I find ourselves at The Home Depot quite a bit.
So much so that our kids know the layout of the store about as well as they do Target (yeah… we're bad about that one too!).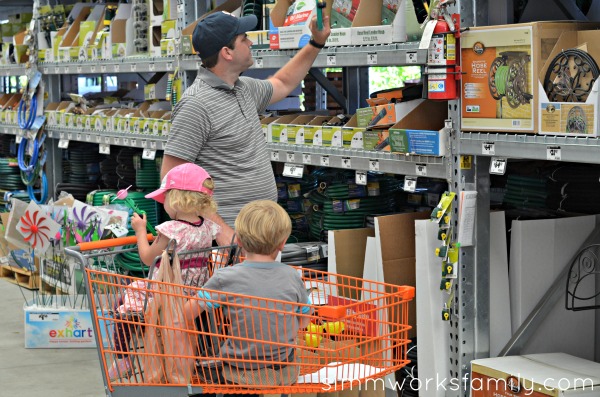 Because my husband is so hands on and loves to fix stuff around the house, there have been many opportunities for our kids to watch and get hands on experiences of their own as well.
So when we were invited to attend the Grand Re-opening of The Home Depot Genesee and participate in the kid's workshop we knew they'd be excited.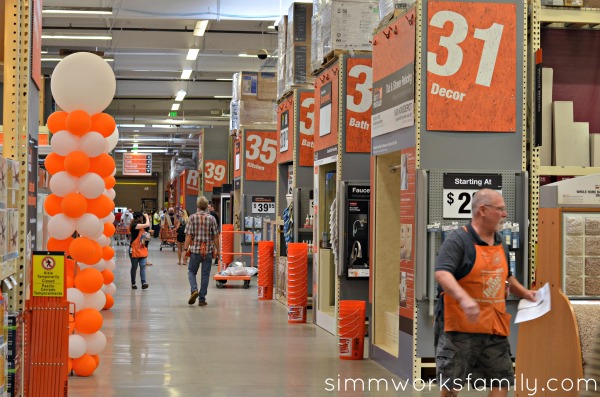 A Fabulous Renovation
The new look and feel of the Genessee store is absolutely amazing! From shiny clean floors, great displays, and new signage, the place looks great!
I have to say that the larger aisle numbers is a huge improvement to what was once there. We were easily able to navigate through the store and find exactly what we needed.
And there is always plenty of help waiting for us if we needed it. We were greeted by many wonderful Home Depot associates ready to help us find what we were shopping for.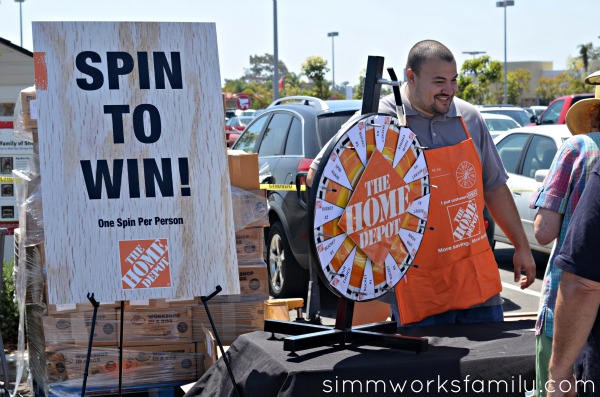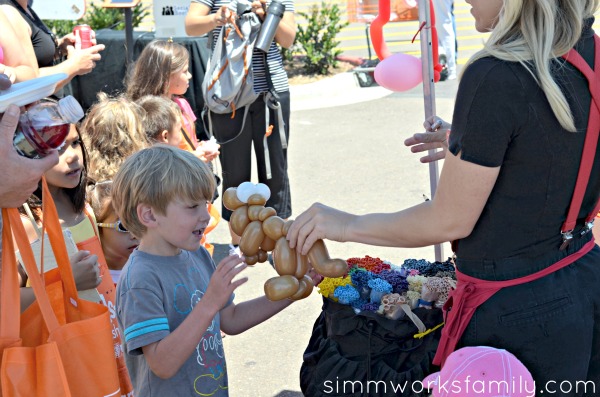 The Home Depot Grand Re-Opening Celebration
The fun didn't stop at the newly remodeled store. The Home Depot did a little celebrating in the parking lot as well!
We had a fabulous time enjoying the various vendor booths, spinning the prize wheel and having balloon animals made.
The kids also took part in a scavenger hunt that had them searching the store for clues and answers.
With the help of the Home Depot app we were able to find all of the answers and the kids turned their scavenger hunt lists in for fun prizes.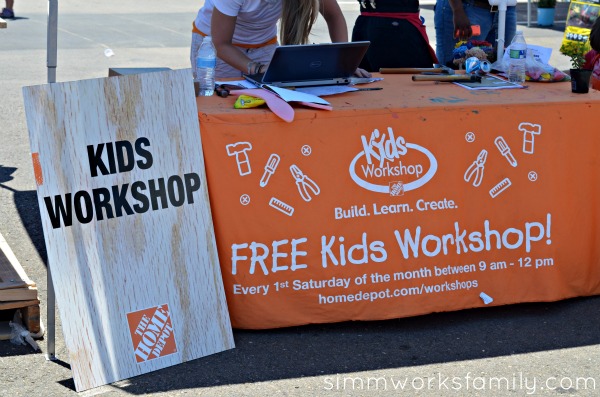 Hands-On Kids Workshop
The kids also were lucky enough to enjoy the hands-on experience of building their own fooseball table at the free kids workshop the Home Depot hosted.
Now we've participated in these workshops in the past and each time the kids amaze me with what they can do.
These workshops are perfect for kids ages 4-8 and are held at various Home Depot locations. You can check out with the next kids workshop at your store will be held by visiting the Home Depot's website.
My kids can't wait to come back for the Despicable Me workshop on July 6th!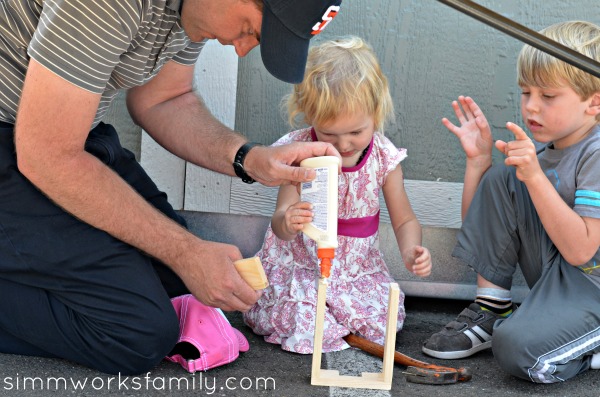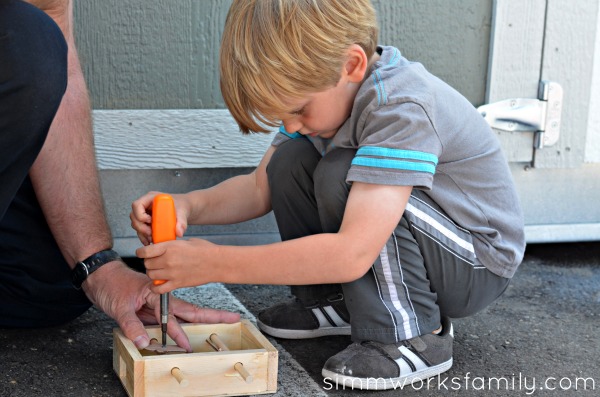 With everything we need for our weekend renovation projects and our garden bed we can't wait to come back and get the supplies we need to tackle more projects.
We're already planning a master bath remodel, purchasing a new front door, as well as tackling some landscaping later on this year and The Home Depot Genessee has everything we need for each of our various projects.
We'll also be sharing how we built our vertical garden planters in the near future. All of the supplies, including the palettes, were from The Home Depot.
And Homer, well, he'll be seeing a lot of us and our mini Homer.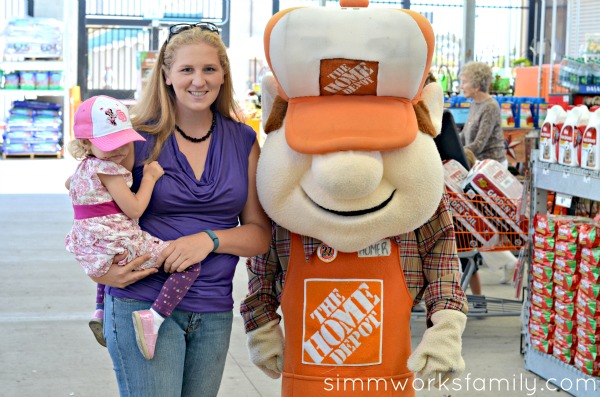 The newly reopened Home Depot Genesee now features a 40,000 square foot Outdoor Garden Center, larger kitchen and appliance showrooms, a millwork showroom, an improved Pro-Desk and expanded tool rental.

It also provides workshops and events year-round that the whole family can participate in. Please visit https://www.facebook.com/Home.Depot.Genesee.Ca for more information.
What's the next project you are going to tackle?
Disclaimer: This is a sponsored post by me on behalf of The Home Depot. All opinions are my own.