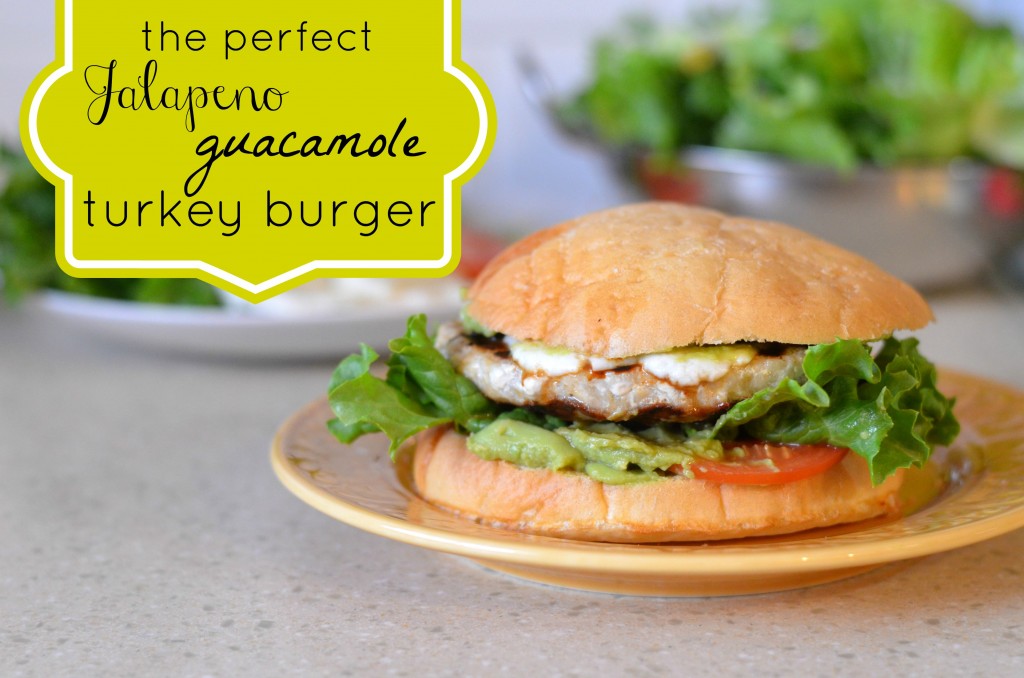 Living in So Cal I am constantly craving something spicy to eat. This burger? It's the perfect amount of mild heat I need to make the meal tasty. And the best part? I don't have to shell out much money to create a restaurant-quality gourmet burger.
I was hoping to also include some delicious Wholly salsa as well but my store didn't carry it. I'll be heading out again to purchase some from another retailer before the super bowl because you better believe that these are going to be on the menu! With Wholly salsa.
Want to know how you can enjoy this delicious jalapeno guacamole turkey burger? Head to the store and pick up the following:
Classic Wholly Guacamole
Jennie-O Jalapeno Jack Turkey Burgers
queso fresco
any other fixings you like on your burger ( I grabbed tomatoes and lettuce)
favorite buns – foccacia or telera rolls are delicious
When you get back you'll be amazed at the deliciousness you create in under 30 minutes!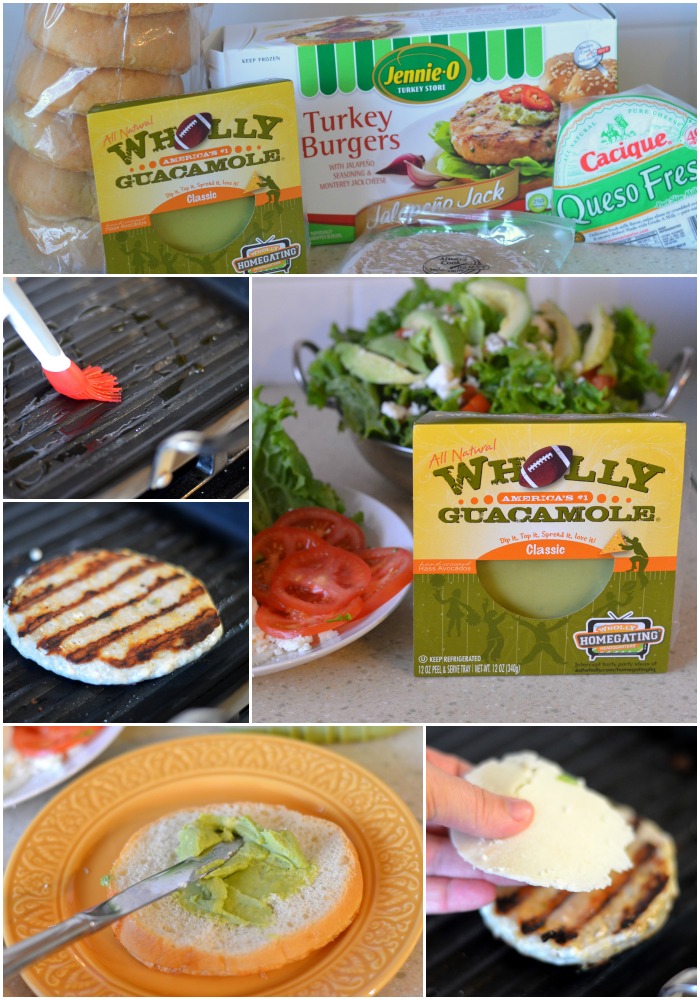 Easy to Make in Less Than 30 Minutes
Fire up the grill (or simply heat up the griddle on the stove) and cook your turkey burger until it's well done and reaches 165 on the inside. I cooked mine 7 minutes on one side, 7 minutes on the other, and then added my queso fresco and covered it to melt another 3 minutes.
Gather up all of the fixings and start creating the base of your burger as the meat cooks. Spread a little (ok… a lot!) guacamole on the bottom bun. Then top with tomatoes and lettuce. Once your burger is ready add that to the bed of lettuce.
Now it's time to finish off the burger with a bit more guacamole on the top bun. Place the top bun on the burger and enjoy!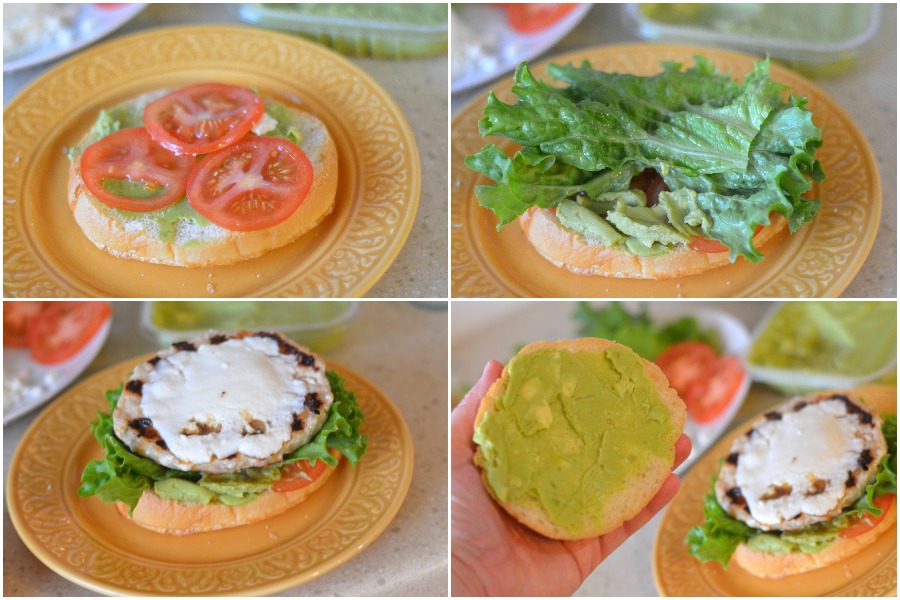 Quality Restaurant-Style Burger
How easy is that? With quality ingredients like Wholly Guacamole and Jennie-O Jalapeno Jack turkey burgers you are left with a restaurant-style burger that is bound to have your mouth watering. And this isn't a small burger. These patties hold their shape and stay true to form. A full 1/3 pound of ground turkey.
And while one burger (with all the fixings) is 16 points, it's well worth it. Add a side salad with some fresh tomatoes, avocado, and crumbled queso fresco and you have a delicious meal worthy of any date night in or dinner party.
Play around with the toppings a bit. Try the spicy Wholly Guacamole or add some Wholly salsa to your burger for an added kick of flavor and spice. The possibilities are endless! And if you're truly looking for the ultimate burger why not try Jennie-O bacon to add another element of flavor to the mix.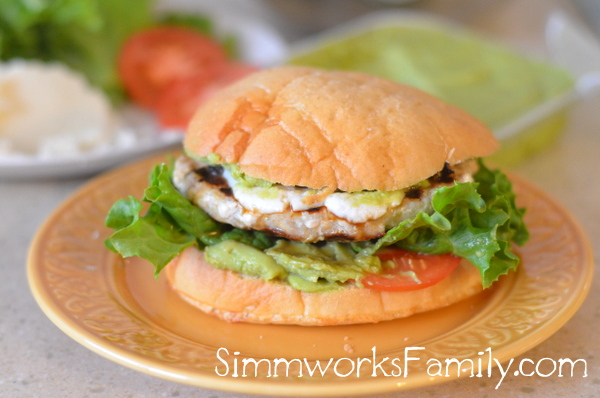 Don't plan on having many leftovers if your serving these to a crowd. I could hardly contain myself as I was photographing this delicious burger and I had to bite into it not once, but twice before I could finish shooting.
The flavors get better and better after every bite. And since everything is layered you can taste every ingredient. I'm already thinking of the next time I'm going to make these as we celebrate the super bowl.
Whether you're looking for a great way to spice up a boring lunch or if you're entertaining guests and want to serve a gourmet burger that won't break the bank, this jalapeno guacamole turkey burger is sure to wow anyone who tries it!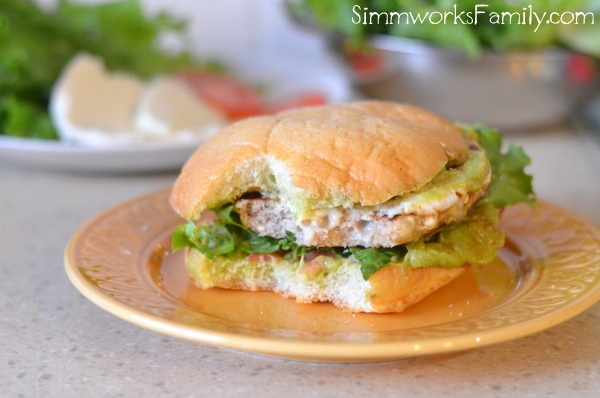 What do you like to top on your turkey burger?
You can find Wholly Guacamole and Jennie-O on Facebook and follow them on twitter at @EatWholly and @SwitchToTurkey. You can also find delicious recipes on the Wholly Guacamole and Jennie-O websites that will definitely please the palate.
Disclaimer: I received free product coupons for review purposes only. All opinions are my own.