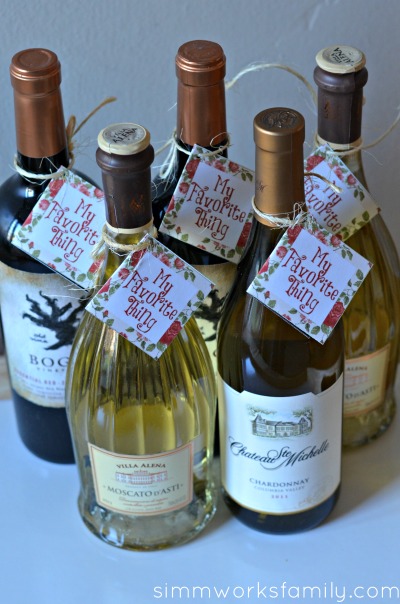 Oh wine! Glorious wine! You are always center stage at any mom's night in I host and the mamas are always appreciative. Especially when I host the My Favorite Things mom's night in event I have every few months.
And this month, front and center, was wine. Because my favorite thing this month is the awesome wine app that helps you shop for wine whether you're at home or in the store! The Thumbs Up Wine Finder app is pretty darn awesome and I was so excited when I chatted with the folks behind the app to find that they wanted to gift a few app codes to my guests as my favorite thing.
An added bonus? They sent us wine to enjoy at the party!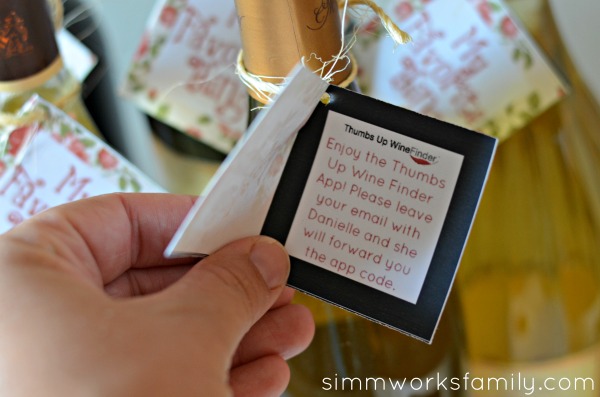 Thumbs Up Wine Finder App
A few days before the party I downloaded the Thumbs Up Wine Finder app onto my android via the Google Play store (it's also available on iTunes). The first thing I wanted to do was try and find a great bottle of wine to bring to a wine tasting party I was heading to at a friends house.
I simply selected the store I was heading to for a few things we needed around the house, selected the price I wanted to pay and was given all of the options in that price range. The best part? Not only did I have a list of great wines, I also had photos of all of the wines in my range.
That means all I had to do was take my phone and hold up the photo of the wine I wanted and bam! I found exactly what I needed.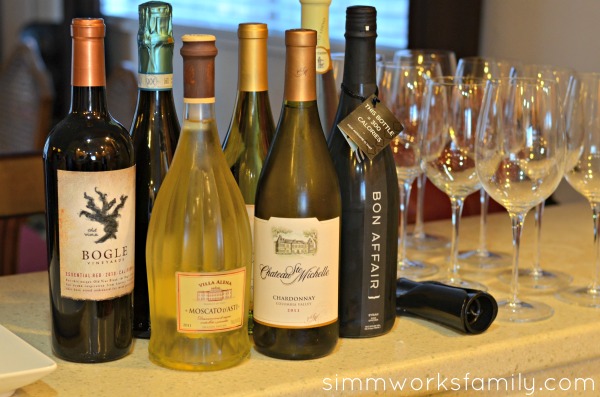 Sharing the Love
With a few delicious wines available for my friends to try out we got to talking about the app and what we love in a great bottle of wine. We started with the Chardonnay with our appetizers.
By using the app we found out that the 2011 Chateau Ste Michelle Chardonnay, an $11 bottle of wine, was actually worth $24! How's that for a great buy?
We moved on to the 2010 Bogle Vineyards Essential Red to pair with the lasagna and salad I served. Guess how much the bottle cost? $11. And the value of the bottle? $36!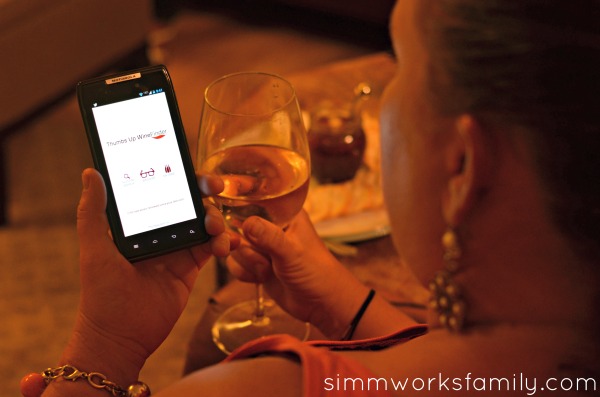 Perusing the Selections of Wine
As we finished dinner and got to the fun portion of the evening – exchanging our favorite things and dessert – I gave up my phone to let my friends try out the Thumbs Up Wine Finder app for themselves. And they were all excited to find the great selections available at their favorite stores.
My girlfriend Nadia loved how easy it was to match the wine suggested with a picture of the bottle. And with two small kids, a quick trip to the grocery store doesn't exist. So limiting time in an aisle filled with breakable wine bottles is a must have. This app? Yeah… totally does it!
The five friends who walked away with a code for their own app were quite excited to try it out on their own!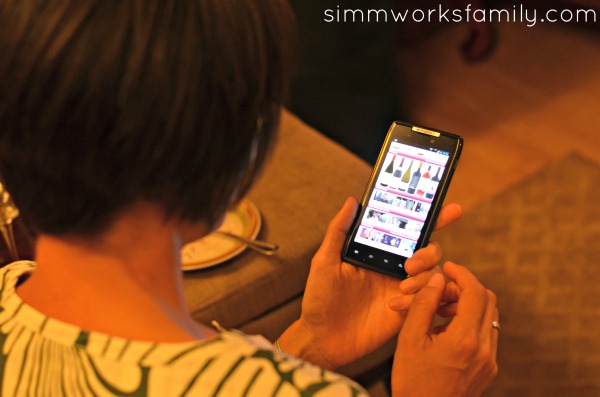 You can find the Thumbs Up Wine Finder app in the Google Play store, the Apple App Store, or on Amazon. To learn more about the app and how it works watch this video from the makers of Thumbs Up Wine Finder.
Have you used the app before? I'd love to see your review of the app! You can review it at the Google Play store, the Apple App Store, or on Amazon.
Keep up with Thumbs Up Wine Finder App on Facebook and follow them on twitter at @ThumbsUpWine.
Disclaimer: I received a free code to download this app as well as wine for our My Favorite Things party in exchange for this post. This post contains affiliate links. All opinions are my own.