For the past 5 or so years my husband has been asking to upgrade the TV in our living room. Our current TV is 8 years old and is fading fast. So upgrading to the best electronics was a must for us.
From a not-so-clear picture to issues with sound to delayed response time when trying to change the channel or switch from cable to the DVD player, we were ready for something new.
For the past 3 years he's been searching around for the perfect model so that when the time comes, he knows what he wants to purchase. So when the time finally came, he knew exactly what he wanted and where he wanted to go.
By following these simple tips for buying a home theater system we were able to purchase and set up the perfect tv for our home. And I have one VERY happy husband!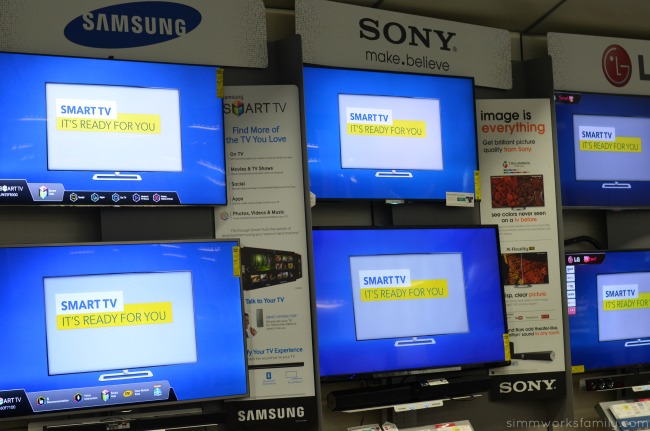 5 Tips for Buying a Home Theater System
1. Picking out the right home theater system for the right price –
Before we did any shopping around we first checked out the Home Theater Buying Guide from Best Buy. From there we were able to determine what type of tv we wanted, what size would fit in the space we had, and what resolution we needed.
Once that was chosen it was a matter of shopping around and looking for the model we liked the most.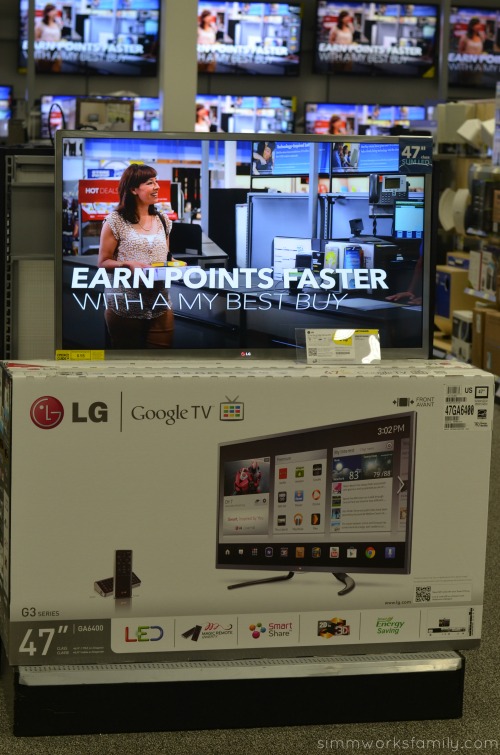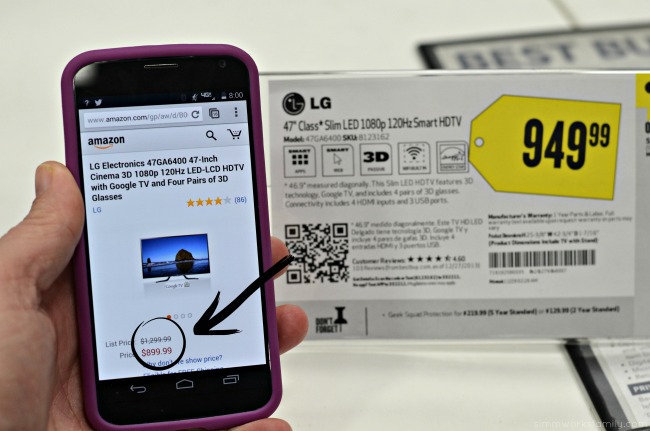 2. Getting the right price on the perfect home theater system –
Once we had hte specs we needed my husband shopped around on Best Buy's website to see what they had to offer. Once he decided on a model he liked, he looked to see what it was going for on other sites.
This is where the Best Buy low price guarantee comes in handy. Best Buy will match competitors pricing! So when my husband decided on this LG 47″ LED Google Smart TV, he shopped around online until he found the price cheaper elsewhere… on Amazon.
When we went in to purchase the tv we simply showed our smart phone to the Best Buy employee helping us out and he lowered the price for us. How awesome is that?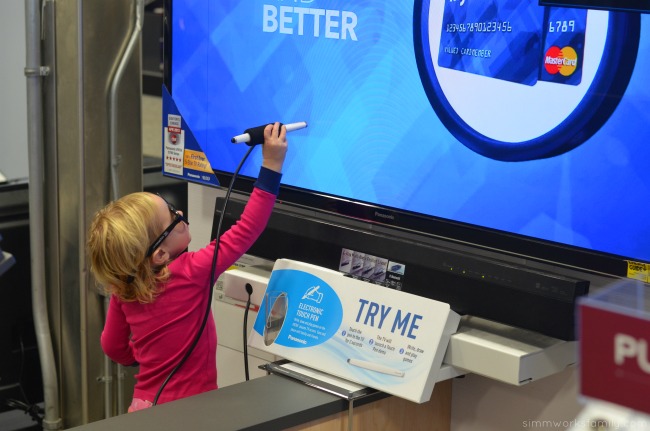 3. Finding the right sound system and added features –
If your home theater system is mounted on the wall and the speakers on the tv send the sound towards the wall instead of towards you, something to consider purchasing is a sound bar.
Also consider if you want a TV with 3D or 4K capabilities. We opted for a 3D model so that we could watch some of our kids favorite movies in 3D. Oh, who am I kidding… our movies too!
My daughter was quite smitten with the electronic touch pen on this Panasonic Viera tv. So if your kids play games or interact with the tv at all, you might want to check them out.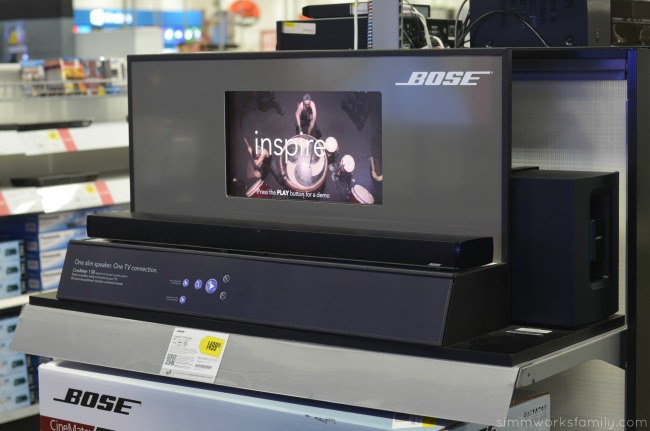 4. Choosing the needed accessories –
When choosing your next TV, sometimes the accessories are important to consider as well. Since we were upgrading our TV we decided to grab a Blu-Ray player as well to go in the living room to replace our DVD player. We lucked out and found one in Best Buy's "open box" area for a great discounted price.
In addition to Blu-Ray players and other devices, determine where you're going to place your TV and figure out if you'll need a new wall mount. Since we were upgrading from a 32″ to a 47″ TV we knew we were going to need a new wall mount.
Also consider upgrading the standard TV remote that comes with your new TV for one of these awesome Universal remotes. That way you don't have to go switch from one remote to the other to access your other devices. This comes in handy when the kids want to watch a movie or access their gaming console.
We didn't need one since our Google TV remote does all of that for us but we got one for our last TV and it was so helpful to have!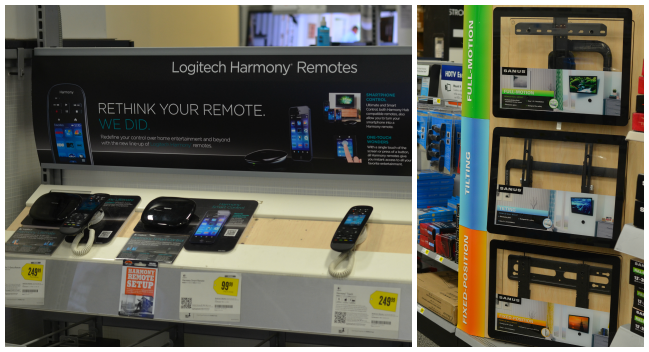 5. Installing your new home theater system –
The best part about purchasing a TV from Best Buy (besides the low price guarantee) is that we had access to the Geek Squad. The services offered from Geek Squad range from delivering and setting up your new home theater system to mounting your new TV to calibrating it.
We had the Best Buy Geek Squad come out and set up our TV when they delivered it. The techs were super nice and helpful and were in and out in a little over an hour.
From assembling the TV to plugging everything in and attaching the new Blu-Ray player we purchased to going through the set up on our new tv, Geek Squad came in and did all the hard work for us. By the time they left we just had to grab the remote and enjoy our new toy!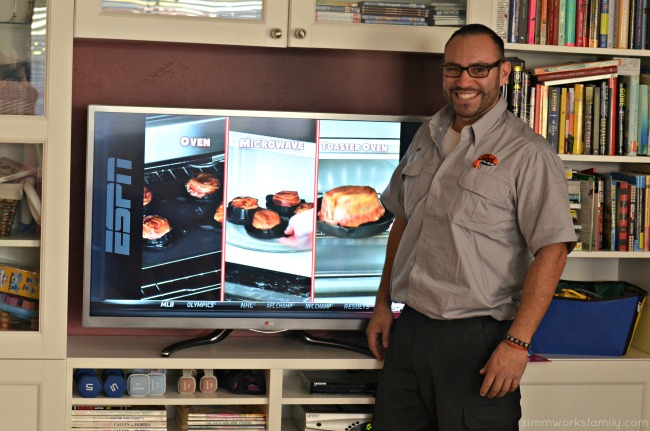 What's your dream TV?