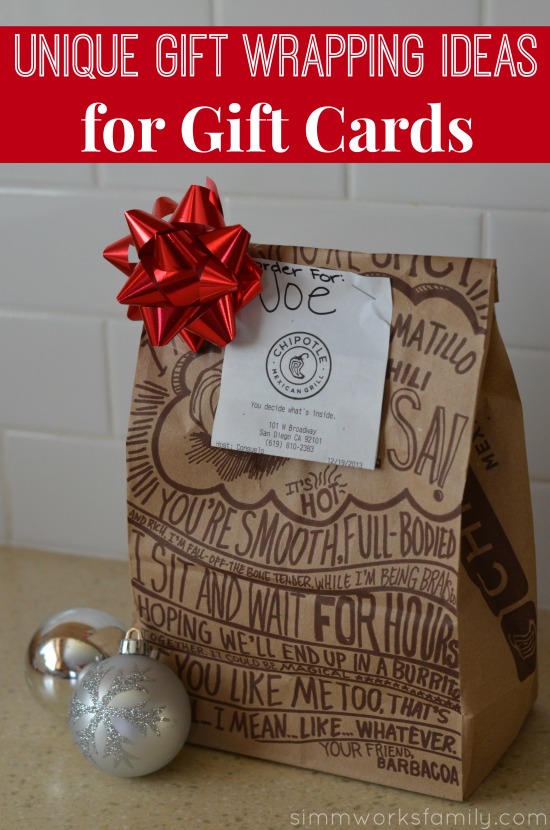 What do you do when you draw your uncle's name in the gift exchange and all he asks for is "anything Rams" or a Chipotle gift card? Well… you have a little fun with the presentation and think of unique gift wrapping ideas!
While I was walking up to the counter at Chipotle ready to order my gift card I noticed all of hte wrapped burritos in foil. So when I ordered my gift card I also asked for a to-go bag and a piece of foil. I had an idea and wanted to see if it'd work well for my gift.
And while the girls behind the counter rolled their eyes (due to the overwhelming long line behind me) I knew it'd be all worth it. And it was. Because a football team t-shirt and a gift card can be a lot of fun when you think outside the box.
Here's how you create a Chipotle burrito out of a t-shirt
What you need –
t-shirt or other small apparel item
gift card to a restaurant of choice
to-go box or container to put the apparel in
to-go bag with restaurant's logo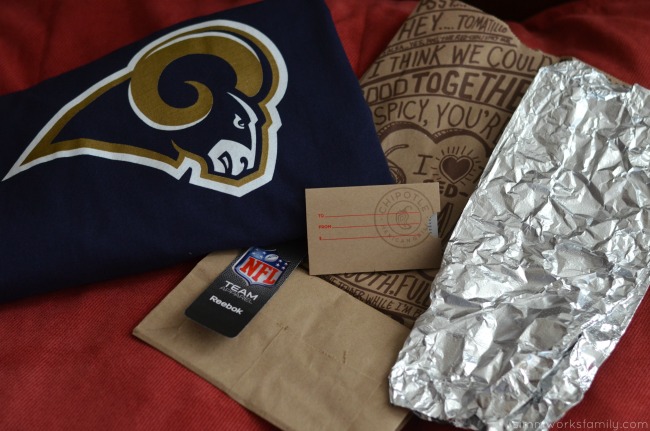 What you do –
1. Wrap the t-shirt into the size of a burrito. Don't worry… Chipotle burritos are obscenely large.
2. Wrap the shirt in foil, covering every side.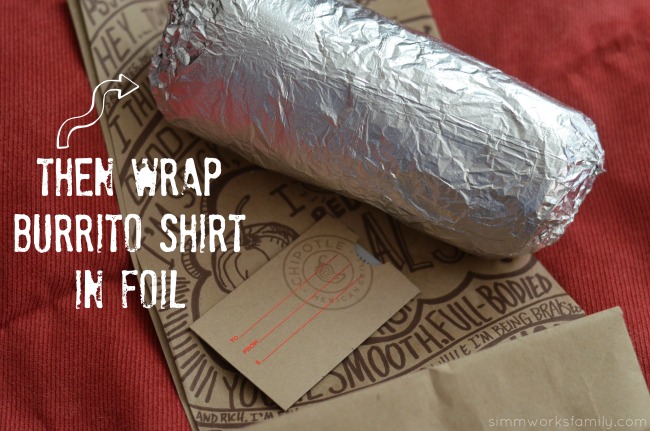 3. Using a small hole punch, punch a hole in the top corner of the gift card envelope (with the gift card removed), add a piece of string or ribbon into the hole and pull through. Add the gift card back to the envelope and tie the string around the burrito. Add a bow to complete the look if you'd like.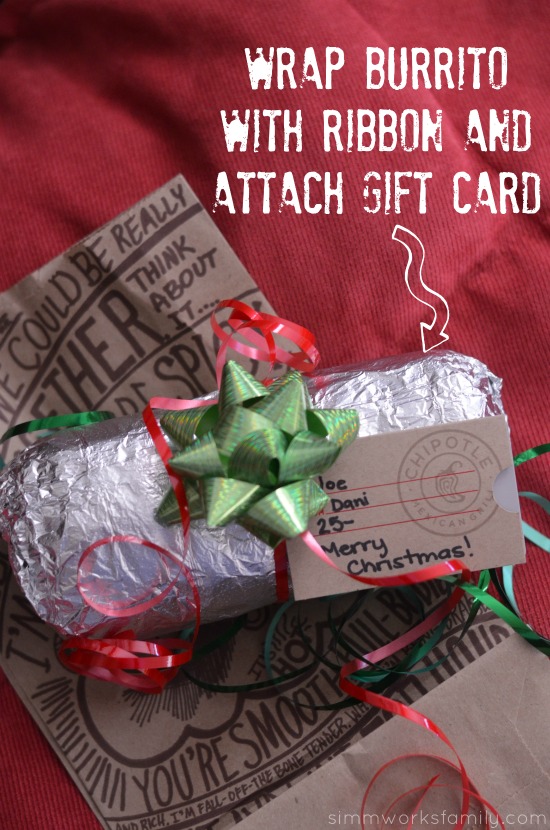 4. Remember that to-go bag? Well, stuff your t-shirt burrito and gift card in the bag. Fold the bag's top over and staple the gift card's receipt to the bag with the recipient's name written on the top.
I can't wait to see the look on his face as he unwraps his burrito on Christmas Eve. I'm hoping he likes what's inside and isn't disappointed that there isn't a real burrito in there!
How do you spruce up the gift cards you give?