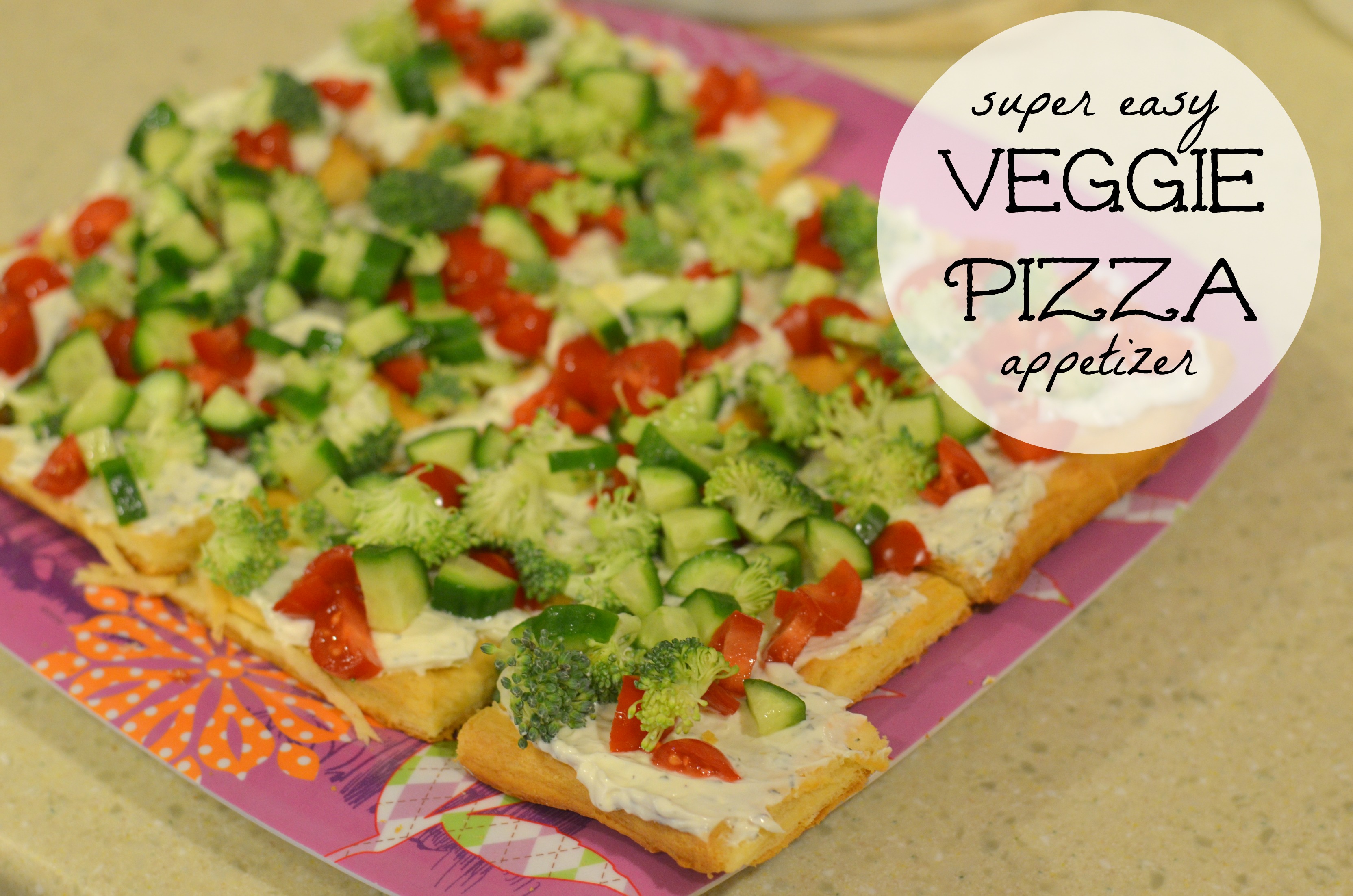 Veggie Pizza Appetizer Recipe with Ranch
With New Years Eve right around the corner the one thing on my mind are appetizers! Having an easy meal plan for this long night is the key to our success and easy appetizers are our #1 priority. This veggie pizza appetizer recipe with ranch is not only easy but there isn't much cooking involved!
You cook the crust up separately and then add the ingredients minutes before the guests arrive. Plus with tons of fresh veggies on top this is a semi-healthy option for those who have already started on their New Year resolutions.
And we're always serving ranch with chips and veggies so grabbing a 1/2 cup of the prepared dip before setting it out is super easy. And it gives this appetizer a delicious taste! Out of ranch dip mix? just use sour cream and it'll still taste yummy.
Veggie Pizza Appetizer Recipe with Ranch
Ingredients
2 cans crescent rolls
8oz light cream cheese, softened
1/2 cup ranch dip mix, prepared
1 teaspoon dill weed
1/4 teaspoon garlic powder
1 cup broccoli, chopped
1 cup cherry tomatoes, chopped
1 cup english cucumbers, chopped
Instructions
Preheat oven to 350 degrees.
Roll out both tubes of crescent roll dough onto a rimmed baking sheet. Press seams together to make one large piece of dough. Bake for 13-17 minutes or until golden brown.
Set dough aside and let cool for 30 minutes.
Mix cream cheese, ranch dip, dill, and garlic powder together. Spread over cooled dough.
Sprinkle chopped veggies over the cream cheese spread evenly.
Cut into even pieces and serve.