This week I made a delicious Sweet'N Low virgin strawberry basil margarita drink recipe as part of a sponsored post for Socialstars #SweetNLowStars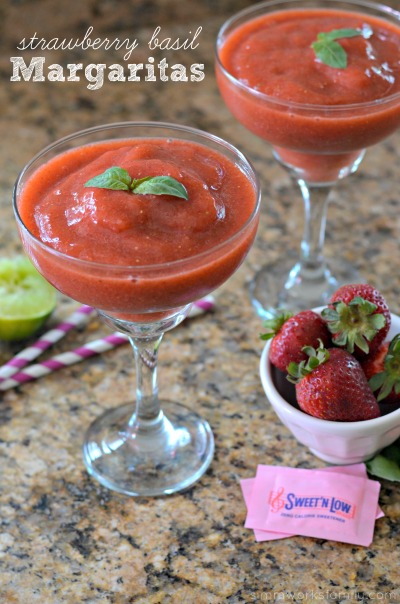 While summer is slowly coming to an end – omgosh! My kid is going to kindergarten in 4 weeks! – I want to enjoy all I can out of the fresh and flavorful summer flavors I love. And since I'm pregnant (did you catch my announcement?) I've been experimenting with a few virgin varieties of my favorite summertime drinks.
This weekend I decided to make some virgin margaritas. It's the one thing I've been craving since finding out I was pregnant and I just couldn't let it be. I went with the classic flavors at first but then I decided to use up some of the produce we had and made this delicious virgin strawberry basil margarita.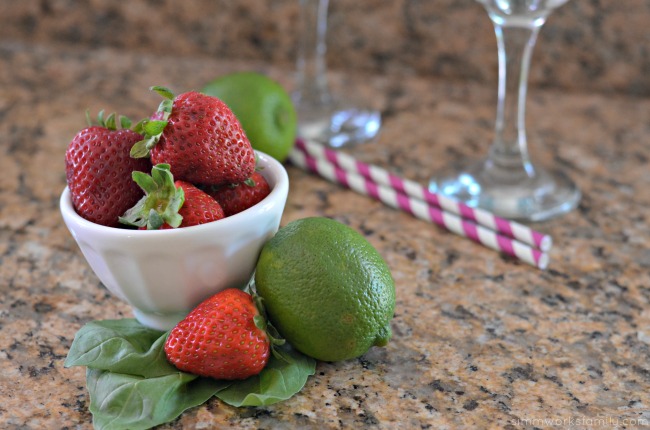 With a handful of strawberries, some limes, and a bunch of basil I found my blender in a box somewhere (yeah… we still haven't finished unpacking) and got to creating.
Since we were fresh out of agave from my previous margarita making adventure I grabbed a few packets of Sweet'N Low and started mixing.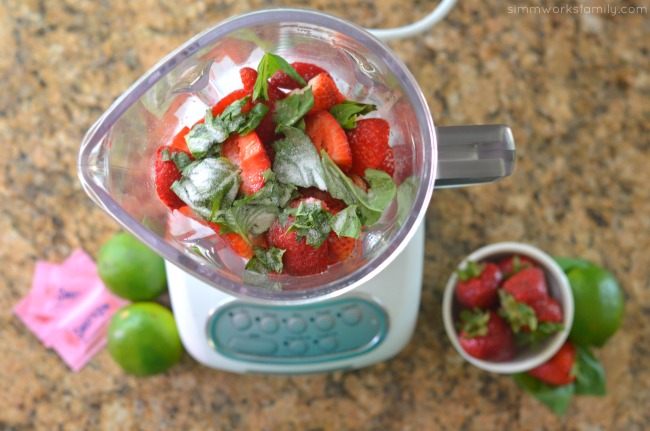 With all of the ingredients in the blender there was just one more thing to do… mix it up! Of course as soon as the kids heard the blender going they had to come find out what I was making. Good thing I didn't add the tequila!
The kids were all over the second margarita as soon as I poured it. Guess they thought mommy's drink was fair game. Looks like I'll be making more of these in the near future. I'm thinking a mango margarita might be next…
And after baby comes – bring on the tequila! Who's with me?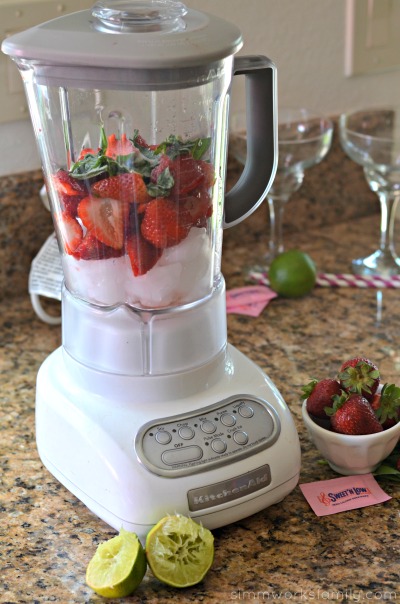 Virgin Strawberry Basil Margarita Drink Recipe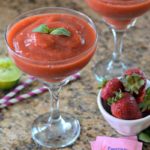 2 cups ice
2 cups strawberries (hulled and halved)
5 leaves of basil (chopped)
juice of 1 lime
2 packets Sweet'N Low
Add ice, strawberries, basil, lime juice, and Sweet'N Low to the blender. Blend until everything is incorporated.
Pour into a margarita glass and garnish with basil leaf.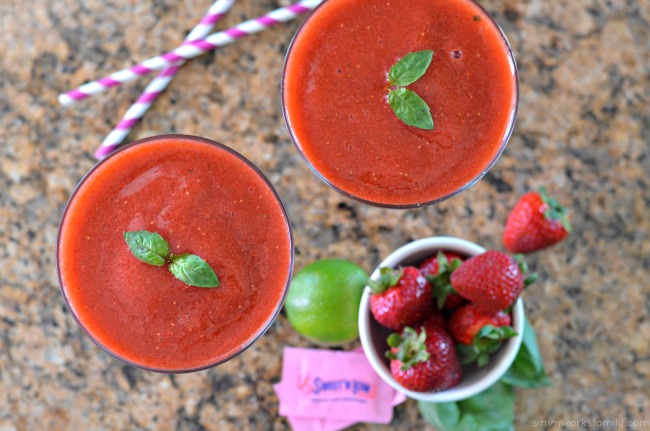 What favorite summertime flavors will you miss?