I am a Legoland California ambassador. I receive a 4 pack of tickets yearly as an ambassador however all opinions are my own.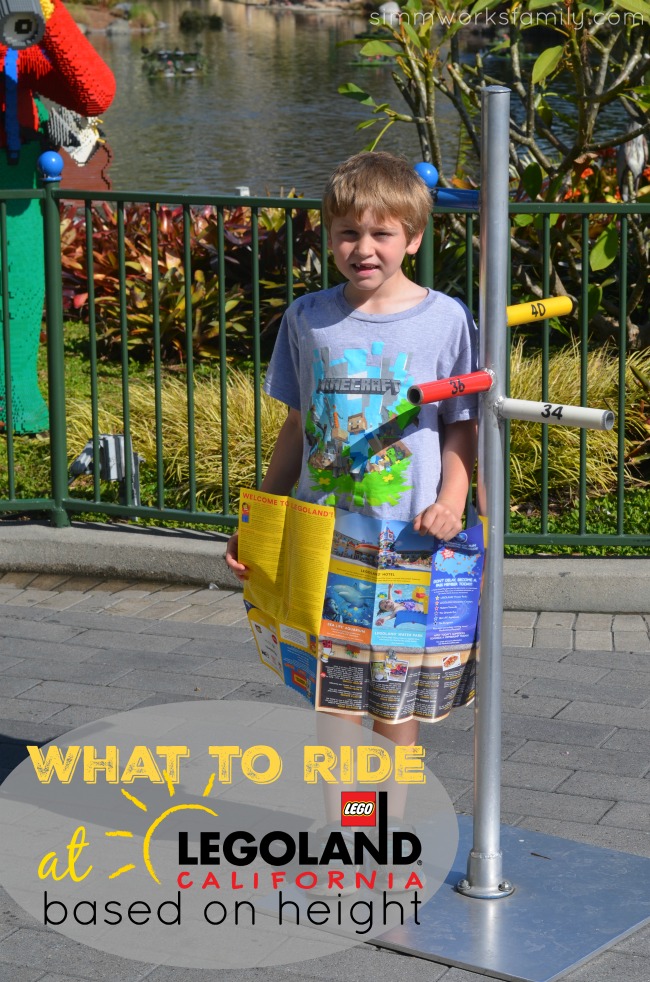 My kids absolutely LOVE spending time at Legoland California. It's such a fun place for kids and there's something for everyone there. But there are some attractions with limitations and if you don't plan ahead before going, your kids might be disappointed to find out they can't go on a ride they were looking forward to.
We've been going to Legoland since my son was 4 so we've been able to scope out all of the rides and figure out what rides were best for the heights of our children at the time of our visit. So we've put together a list of what to ride at Legoland California based on height. Hopefully it'll save you from a melt down mid-line when your child realizes they can't go on something. But if that does happen, a fresh churro con chocolat might make things better.
Quick Tip: Take a photo of your kids at this height check at the front of the park (by the maps) as a quick way to remember how tall they are throughout the day AND as a great memento of your time at Legoland California. We now always take a photo here to have progression shots of our kids throughout the year.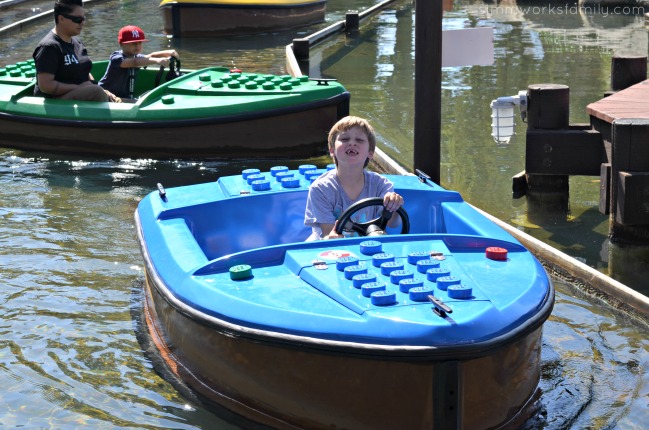 What to Ride With Toddlers/Preschoolers
No Height Restrictions
Dig Those Dinos

Fairytail Brook
Playtown Theater
Heartlake Fountain
Friends Forever Stage
Heartlake Stables
Village Theater
Legoland Express
Duplo Playtown
Fun Town Stage
Lego Club House
Factory Tour
Soak n Sail
Hideaways
Pharoah's Revenge
Lego Showplace 4D Theater
Duplo Play
Coast Cruises
Miniland
Model Shop
Block of Fame
Jay's Lightning Drill
Zane's Temple Build
Kai's Spinners
Cole's Rock Climb
34 inches
Safari Trek
Sky Patrol
Fun Town Police and Fire Academy
Flight Squadron
Skipper School
Captain Cranky's Challenge
Lost Kingdom Adventure
36 inches
Coastersaurus
Crug's Run
Cragger's Splash
Cragor Reef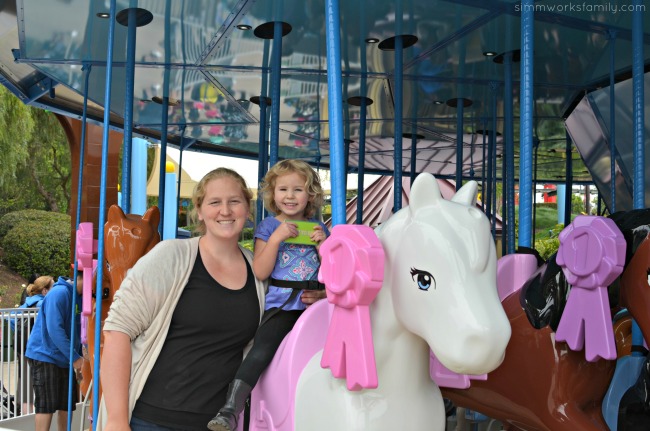 What to Ride With Big Kids
40 inches
Kid Power Towes
The Dragon
Knights Tournament
Aquazone Wave Racers
Crooler's Twist
42 inches
Mia's Riding Camp
Lego Technic Coaster
Bionicle Blaster
Orange Rush
Splash Out
Twin Chasers
Build a Raft River
Lion Temple Wave Pool
48 inches
Age Restrictions
Junior Driving School (3-5 years)
Driving School (6-13 years)
Cargo Ace
Lego Mindstorms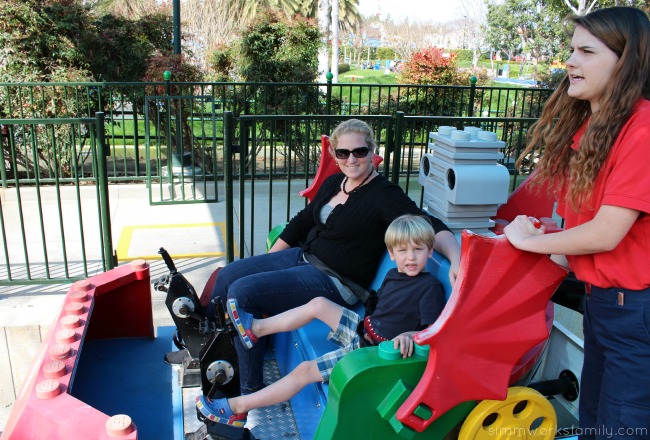 Before you go, print out this height restriction guide so you have all of this info handy! And be prepared to have a LOT of fun!
When is your next trip to Legoland California planned?