Learn how to grow carrots with kids and see how easy gardening with kids is! All it takes is some patience, sun, water, and love.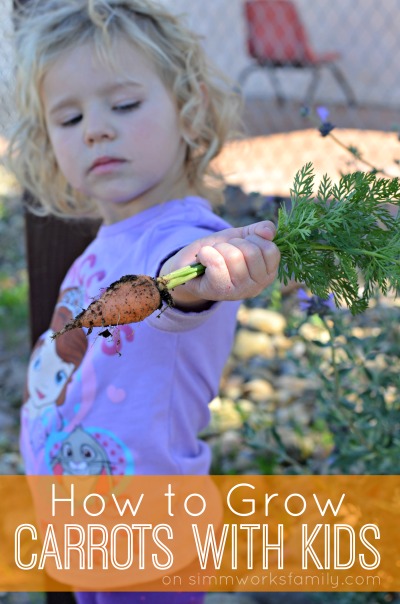 One of my kids favorite veggies is carrots. So figuring out how to grow carrots with kids was one of my top priorities when we started gardening.
Lucky for me, growing carrots is one of the easiest things to do. Not too many pests to worry about – unless you have four-legged critters like bunnies, squirrels, and deer – and take anywhere from 60-75 days to grow.
Plus, the kids LOVE watching the tops grow taller and I like how green and pretty it makes the garden bed look. [Read more…]