This is a sponsored post written by me on behalf of Maytag. All opinions are 100% mine.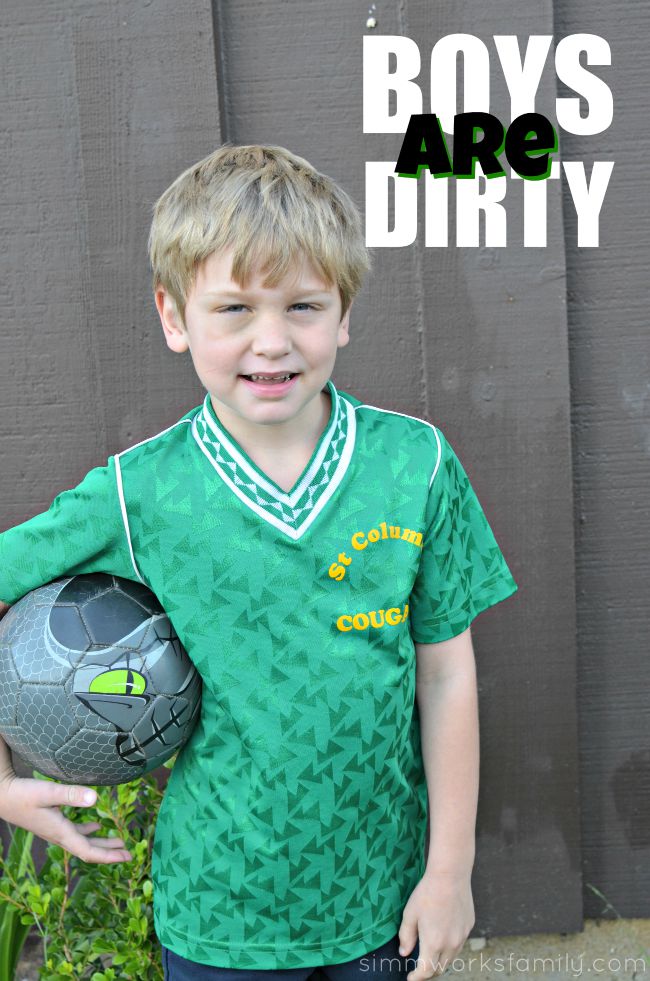 Growing up I was always in awe of how dirty and messy my brother was. We always had to check the toilet to make sure he didn't over aim, there was always a funk coming out of his room, and he could never seem to pick up behind him. So when I had a son I thought I was prepared for the messes to come. Boy was I wrong!
Now I'm not going to lie and say that my daughter doesn't make messes. Because she does. And she LOVES getting dirty and playing in the mud with her brother when they explore and catch worms. But the level of mess? My son wins hands down. And I have to agree that raising boys is far messier than raising girls.
Here's why: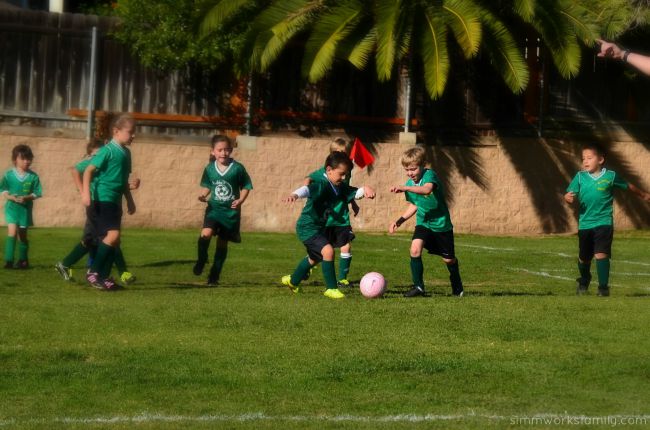 Why Raising Boys Is Messier Than Raising Girls
1. Potty Problems –
The biggest? They don't sit down to pee and have absolutely zero interest in actually aiming into the toilet. It doesn't take much, maybe the dog running by the bathroom door, a gust of wind coming through teh bathroom window, or the sound of a bird outside, to distract my son from the task at hand. That task being getting his urine INTO the toilet bowl. My daughter uses our bathroom instead of using the guest bathroom they share.
2. The Black Abyss In The Bedroom –
You know… the vortex that is a boy's room. While my daughter has a very messy room filled with toys, clothes, and her empty water glasses from bedtime, in my son's room I find nasty food under his bed, juice boxes hidden in the closet, filthy AND wet clothes piled in heaps on the floor (and, god forbid, under the bed or in the closet where they start to grow things), and random trash everywhere on top of the piles of sand that come out of his shoes when he throws them off his feet and into his bedroom.
3. Eating Like It's His Last Meal –
Maybe it's the age, maybe he's just going through a crazy growth spurt. But my son is constantly scouraging the cabinets, pantry, fridge, and freezer for food. Whether it's meal time or snack time, he's hungry and acts like he hasn't had a meal in days. Fruit juice coats his hands and shirt, crumbs are everywhere, and smears of random food parts are all over his arms and face after each meal. Because napkins don't exist. And my daugther uses her utensils, a napkin when she needs it. I don't get it. Personality difference?
4. School-Time Messes – 
Now most of this is because the field he plays on during recess, lunch, and PE is dirt, but every single day my son comes home with a disgusting shirt covered in dirt, his lunch, and whatnot. And to top it off, the before-mentioned shoes are also filled with dirt and sand. My son wears a uniform and about halfway into the school year we've bleached and cleaned his white shirts so much that they won't take anymore and are perminantly dingy with no help to bring them back to life. My daughter comes home with a little paint on the front of her or glitter in her hair. No where near the craziness that my son comes home with.
5. Playing Sports – 
Now my daughter doesn't play sports yet – we're still discussing signing her up for ice skating – but seeing my son on the soccer field and seeing his female teammates, I can definitely tell a difference in the mess that comes after the game is done. And these girls are not afraid to get down and dirty while stealing a ball or kicking a goal. Just like my daugther is when we practice at home. But when my son comes running off the field at the end of a game I know I'll be using a pre-treatment for the grass and mud stains, and he wears a dark colored uniform and socks! The girls, however, keep the dirt on the field somehow.
Do you have a messy kid at home?
With all of this mess, the importance of having high-quality, powerful and up to date washer/dryer in my home, like the new Maytag Top Load washer and dryer, is high. Maytag laundry's new Top Load Washer and Dryer units are designed to handle any filthy mess, even big league stains! 
Maytag's newest Top Load Washer & Dryer pair is better built because they are designed, engineered and assembled in America and have the power to clean big league stains. 
Having a messy or dirty kid does pay off. While you're getting out the stains in your Maytag Top Load Washer & Dryer, ball players of all ages can participate in the Filthiest Plays of the Week contest by uploading photos or videos of their sliding, diving or just "filthy plays" using "#MyFilthiestPlay" on Twitter or Instagram, for weekly prizes, and the opportunity of a lifetime – a grand prize trip to the World Series, plus a Maytag Top Load Washer and Dryer pair.
So, are boys messier? Or does it depend on the individual?