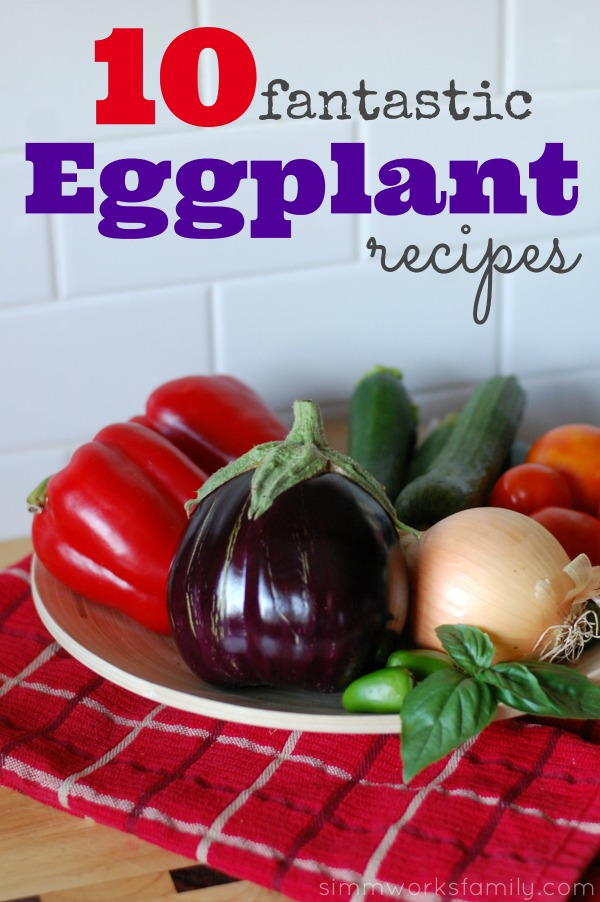 We've had a surplus of eggplant in the garden so I've been going crazy trying to figure out how to use it all up. But I'm lucky. My friends are superstars and have the best eggplant recipes to try.
From eggplant philly sandwiches, to ratatouille, to eggplant parmesan these dishes are not only delicious, they have helped me go through my eggplant. The problem is I have three more almost ready to harvest.
We'll definitely continue to be creative when it comes to making dishes. I'm thinking an eggplant chili next! What do you think? What should I make?
10 Fantastic Eggplant Recipes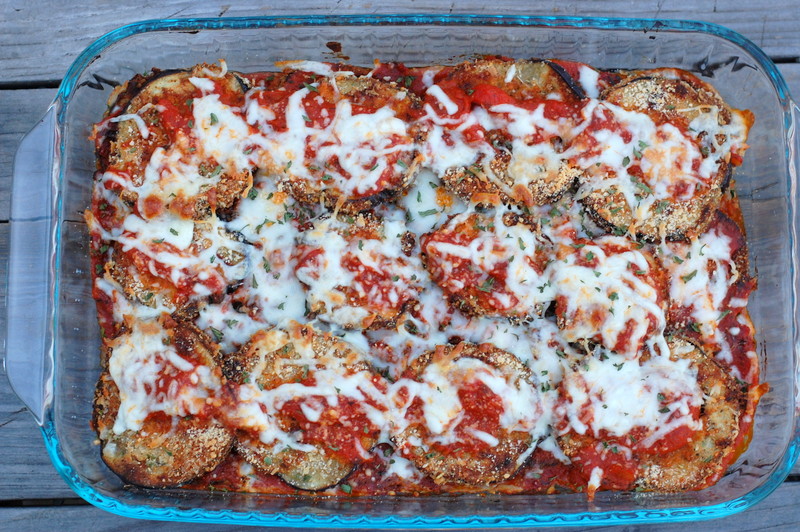 1. Eggplant Parmesan –
As soon as I hear Eggplant I think Eggplant Parmesan from Trader Joe's. Haven't had it? It's in the frozen foods section and is delicious. But when I'm making it at home this baked eggplant parm recipe takes the cake. Sooo good!
2. Ratatouille –
Ratatouille is a french vegetable dish, usually comprised of tomatoes, zucchini, garlic, onions, bell pepper and eggplant.  It is usually served as a side dish but tastes amazingly good as a main dish over pasta. This Ratatouille recipe from Window on the World is simple and easy to make!
3. Sauteed Eggplant –
When asking friends and readers what they do with eggplant, an overwhelming majority said they simply dice it, and saute it in some olive oil with salt and pepper to taste as a side dish. Simple and easy enough for me!
4. Slow Cooker Ratatouille –
So I've shared the stovetop way of making ratatouille. How about something easier? This slow cooker ratatouille allows the flavors to meld together nicely as it sits out on the counter all day. But I do have to warn you that if you work from home as I do you'll be tempted to sneak bites throughout the day!
5. Eggplant Philly's –
Ever had a Philly Cheesesteak? Well one of my friends, and our resident vegetarian, substitutes eggplant for the steak. Crazy, no? But it works! Lightly breaded and fried eggplant cooked with diced tomatoes, diced green bell peppers, onions, mushrooms and served with jack cheese on a hoagie roll. Doesn't that sound good?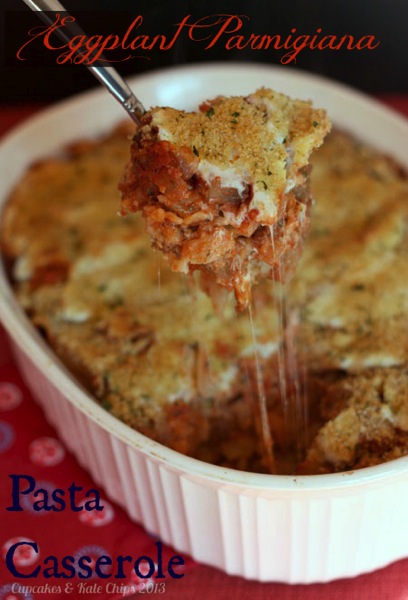 6. Eggplant Parmigiana Pasta Casserole –
Remember when I mentioned that ratatouille tasted great over pasta? Well this Eggplant Parmigiana Pasta Casserole from Cupcakes and Kale Chips is also a dish that's not to be missed! I'm drooling just thinking about it.
7. Eggplant Baba Ganoush –
Have any pita bread or pita chips lying around just begging to be eaten? Well then whip up this eggplant baba ganoush from Greta's Day and enjoy a healthy, filling snack.

8. Grilled Eggplant Yogurt Dip –
Who doesn't love a good dip for parties? Well this Grilled Eggplant Yogurt Dip from Simply Stacie is the perfect way to enjoy your veggies and the delicious taste of eggplant.
9. Eggplant Veggie Wagon –
Want to get the kids interested in cooking with eggplant? Or any veggies for that matter? Try making this Eggplant Veggie Wagon from Our Family World and get hte kids involved!
10. Another Eggplant Parm –
Because Eggplant Parmesan is so popular and there's always room for one more delicious dish, this Eggplant Parmesan from Cheap is the New Classy isn't to be missed!
How do you enjoy eggplant?