This is a sponsored post written by me on behalf of The a2 Milk Company™. All opinions are 100% mine.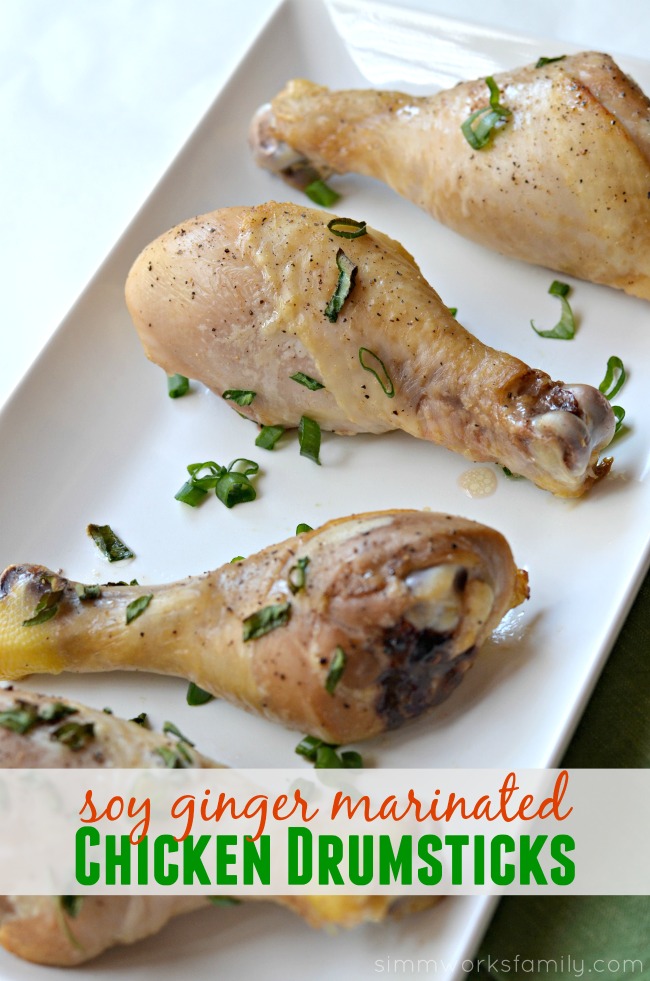 Remember when I shared about the awesomeness of a2 Milk®? Well we're sharing some more with this yummy soy ginger marinated chicken drumsticks. Not only is this recipe easy to make, it has a fresh and delicious flavor that's perfect for spring. Paired with some rice and roasted veggies and you have yourself a complete meal for the whole family. You could even throw this on the grill if the weather is nice outside!
Since this recipe can serve a crowd if doubled (or tripled) using a2 Milk® ensures that all of your guests will be able to enjoy eating it without tummy troubles. As I've mentioned before, a2 Milk® doesn't have the A1 protein that gives some people issues after consuming dairy. That means this would be an awesome recipe for the next family barbecue or game day event!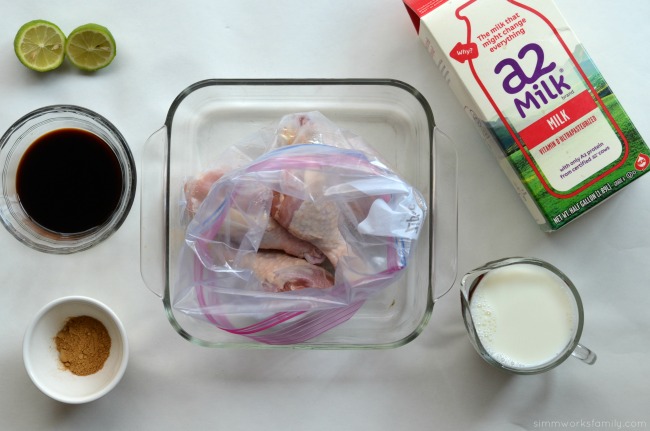 [amd-yrecipe-recipe:1]
​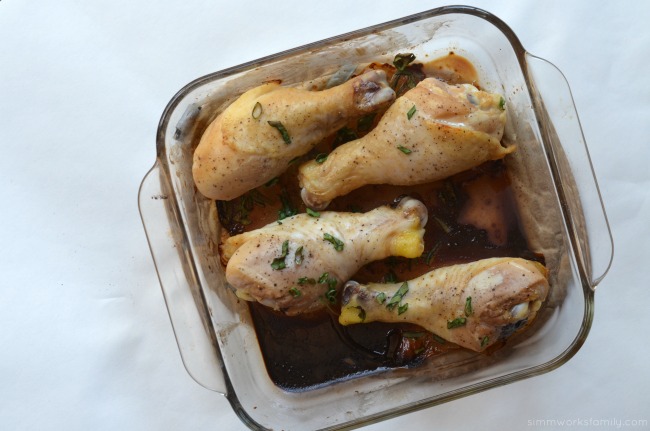 As I mentioned when I shared my strawberry vanilla overnight oats recipe, my 14 month old has been drinking more and more cow's milk. And instead of hesitating, I've actually been more willing to give her milk because there is no A1 protein in a2 Milk®.
And so far, so good!
We've noticed a smooth transition from all breastmilk to breastmilk and cow's milk and I couldn't be happier. That means that Grandma is happier too because she can watch Norah longer and during the day.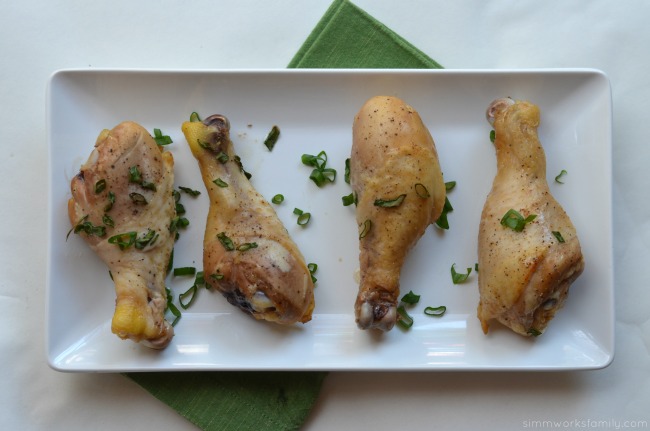 Do you use a lot of marinades?
Interested in more info about a2 Milk®? Check them out on Twitter and Facebook or find where you can purchase it by using their Product Locator! Or check out the great recipes they have on Pinterest. And right now you can take advantage of this a2 Milk® $1 Off Coupon.