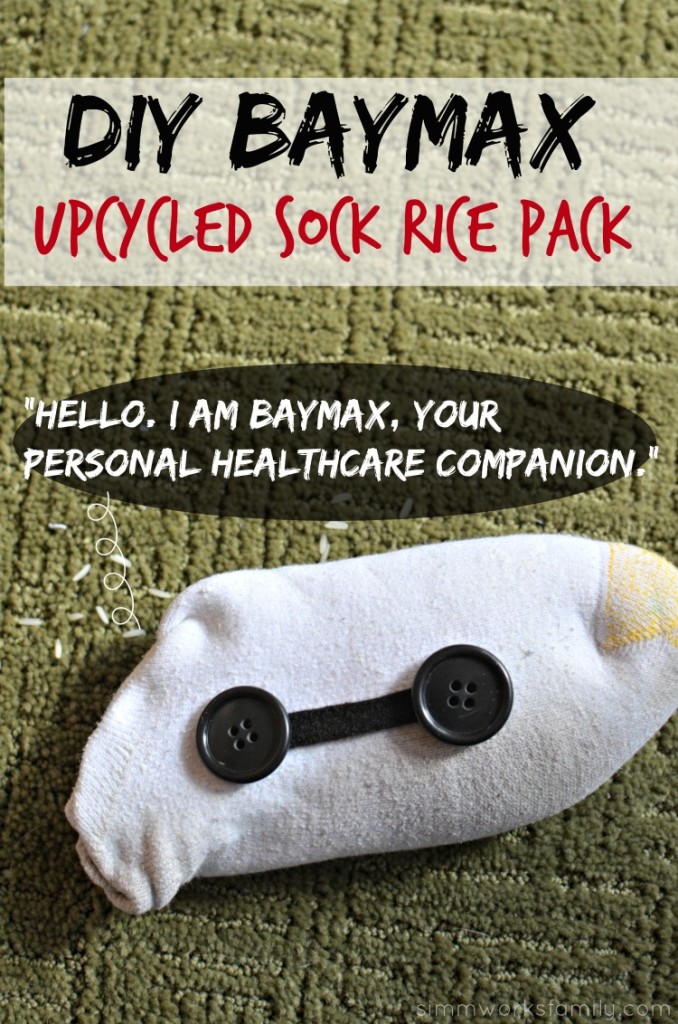 Our family has a slight obsession right now. With Baymax. Do you know Baymax?
Have you seen Big Hero 6 yet? Since seeing it on the big screen when it first came out my kids have been asking when it would arrive on BluRay every week or so. And the time has finally come! Big Hero 6 is now on store shelves and available for purchase. As soon as we received our review copy in the mail the kids had it in the BluRay player and haven't stopped watching it since!
In celebration of our little obsession I made some upcycled sock rice packs to look like Baymax. Now my kids have their own personal healthcare companions to soothe them when they bump their heads or scrape their knees and need a cold pack. Added bonus? I had everything on hand to make this craft at home in 10 minutes!
Want to make your own DIY Baymax Upcycled Sock Rice Pack? Here's how!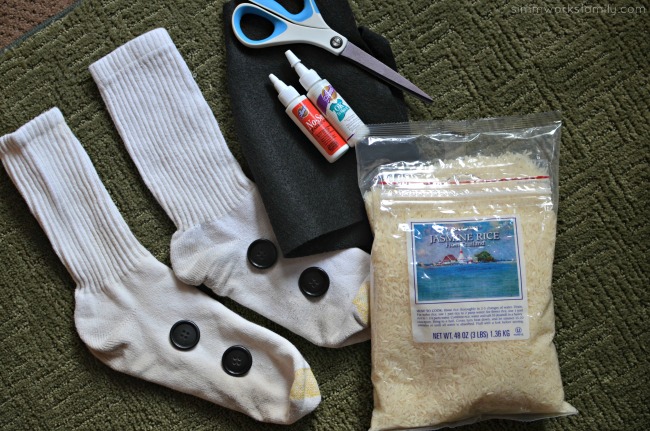 DIY Baymax Upcycled Sock Rice Pack
What you'll need: 
white sock
black buttons
black felt
scissors
rice
What you do: 
1. Cut felt in a 1/4 inch line and glue down to sock. Glue black buttons evenly spaced at the end of the felt line. Let glue dry.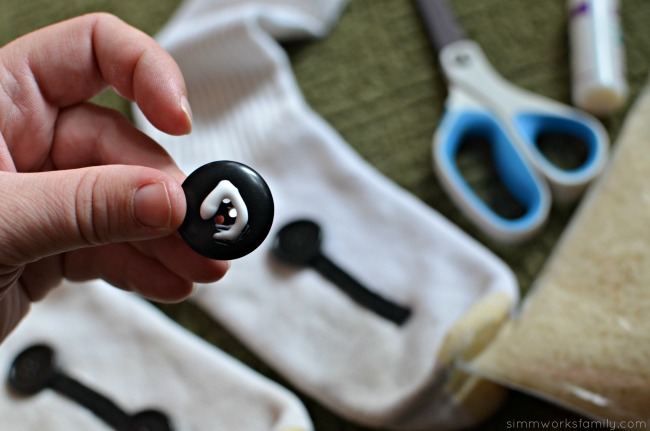 2. Cut top of sock off if you're using a larger tube sock.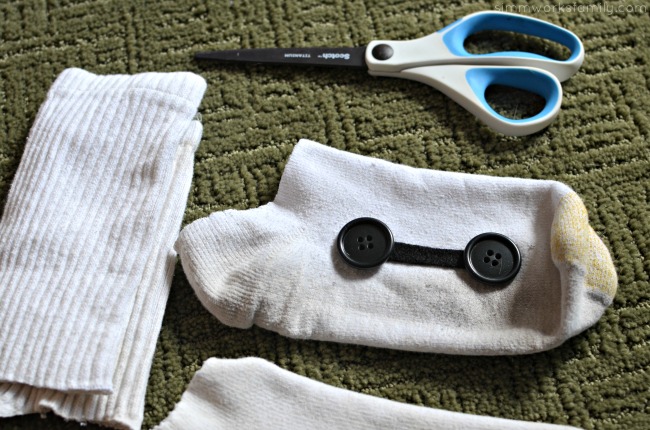 3. Add rice to sock. Leave room to close up top of sock.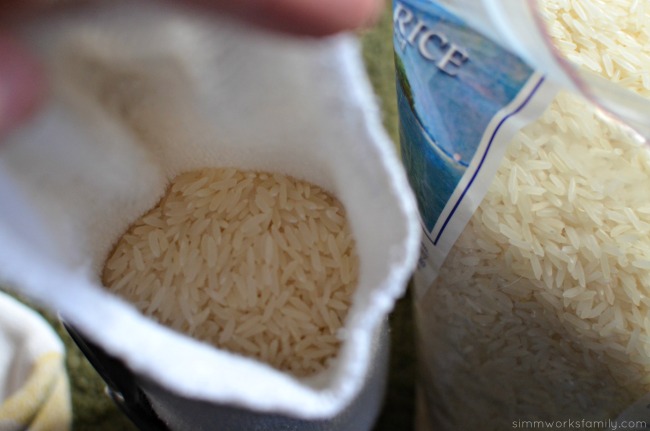 4. Fold end of sock inside to create a seam to glue together. Add no sew fabric glue and glue open sides closed. Let glue dry.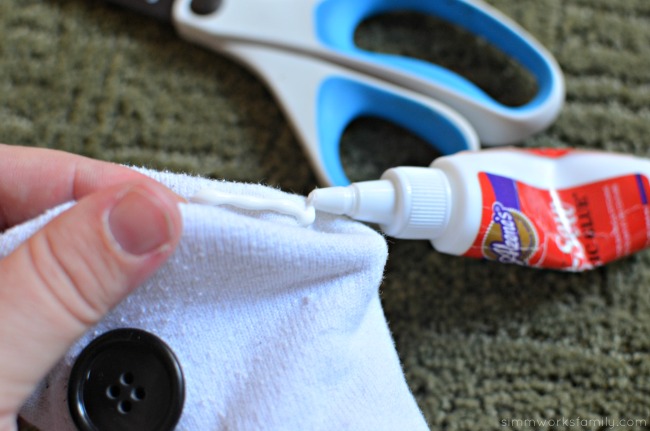 5. Place sock rice pack in the freezer and wait until you need to soothe a boo-boo!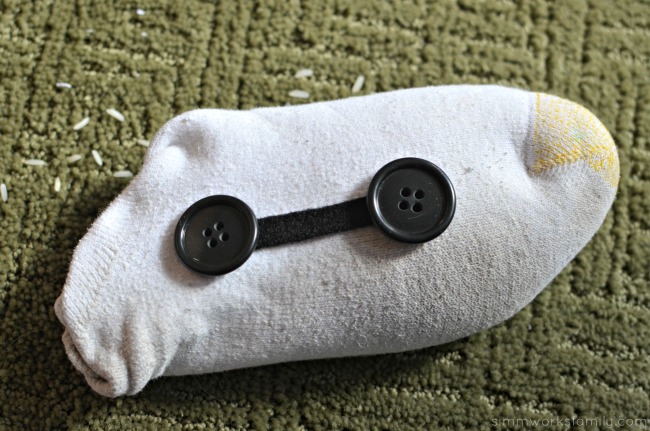 Make sure to pick up Big Hero 6 at the stores or order online and enjoy a fun family night full of adventure! You might even want to try Aunt Cass' Hot Wings recipe (found here) for a delicious dish to munch on while watching.
How do you take care of small owies in your home?