This shop featuring Butterfly Crackers and after school snack ideas has been compensated by Collective Bias, Inc. and its advertiser. All opinions are mine alone. #PutItOnARitz #CollectiveBias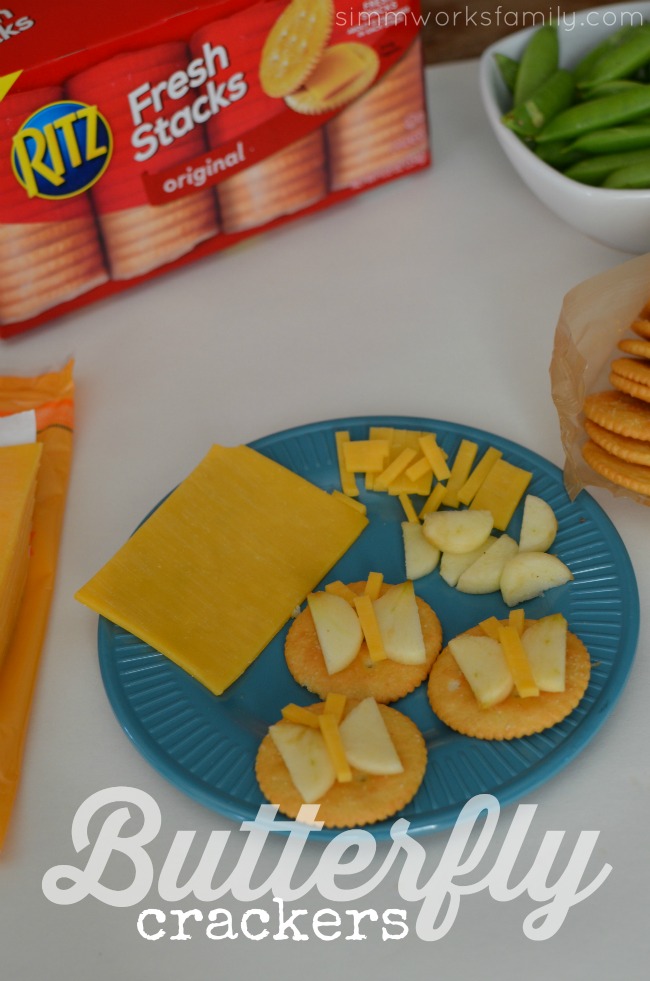 When I pick up my kids from school the one thing on their minds as we head home is, "What's for snack?" All of the learning and activities they did between lunch and the end of their school day has left them starving and it's up to me to help satiate their hunger.
Finding snacks they both like can be difficult but when I put a little effort into it I can usually please both of them. All it takes is 5 minutes and a little scrounging in the fridge and pantry to create a fun and simple snack for them to enjoy while they work on homework or play a game.
Ritz Snackify Challenge Instagram Contest
Enter for a chance to win one of forty $100 Walmart e-Gift Cards (10 per week) by uploading an Instagram photo of your RITZ®-topped creation with #putitonaritzcontest. Purchase of RITZ is not required.
Ritz Snackify Challenge Instagram Contest

By grabbing an apple, some cheese, and a stack of RITZ® crackers, I was able to make some cute snacks for my kids to munch on along with their carrots and snap peas. They had fun helping me assemble them and even made a few creations of their own!
Here's what we did to make our butterfly crackers:
How to Make Butterfly Crackers
What You Need:
RITZ® crackers
Sliced Cheddar cheese (or any cheese)
Sliced apples
Small round circle cutter
What You Do:
1. Slice apples into round pieces. Cut out circles out of the apples. Cut circles in half to form the butterfly wings.
2. Cut cheese slices into 1 inch and 1/4 inch strips to make the body and antennae of the butterfly.
3. Grab your RITZ® crackers and place the apple pieces on the crackers to form the wings. Then take a 1 inch piece of cheese and place in the middle of the apple pieces. Add 2 1/4 inch pieces of cheese to the top to form your butterfly's antennae.
4. Set out with other delicious snacks to enjoy after school!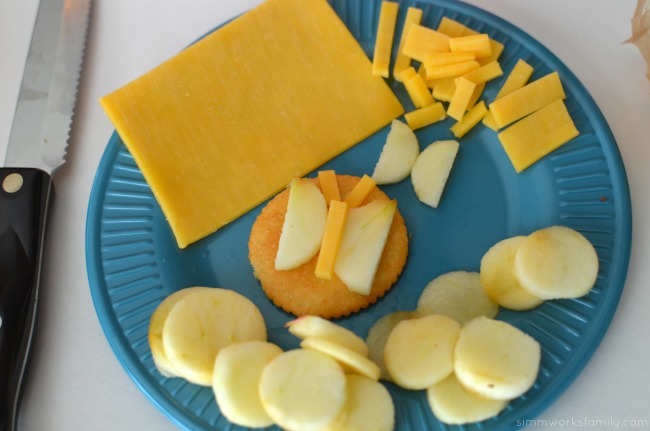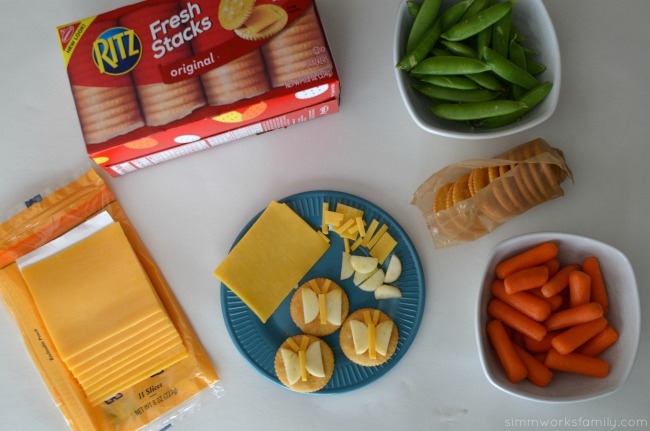 You can find RITZ® crackers at your local Walmart in the snack aisle.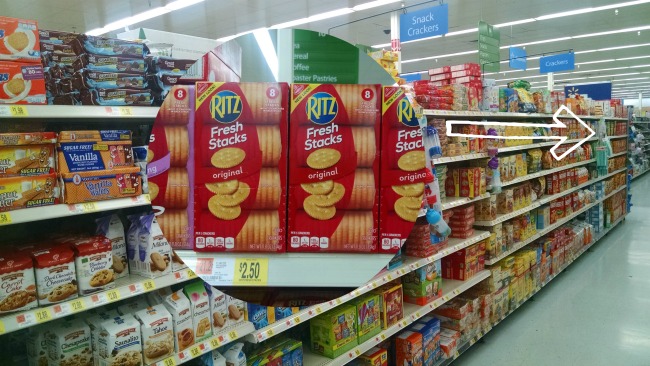 How do you fend off hunger in the afternoons?