This shop featuring green juice recipes has been compensated by Collective Bias, Inc. and its advertiser. All opinions are mine alone. #FreshOnTheGo #CollectiveBias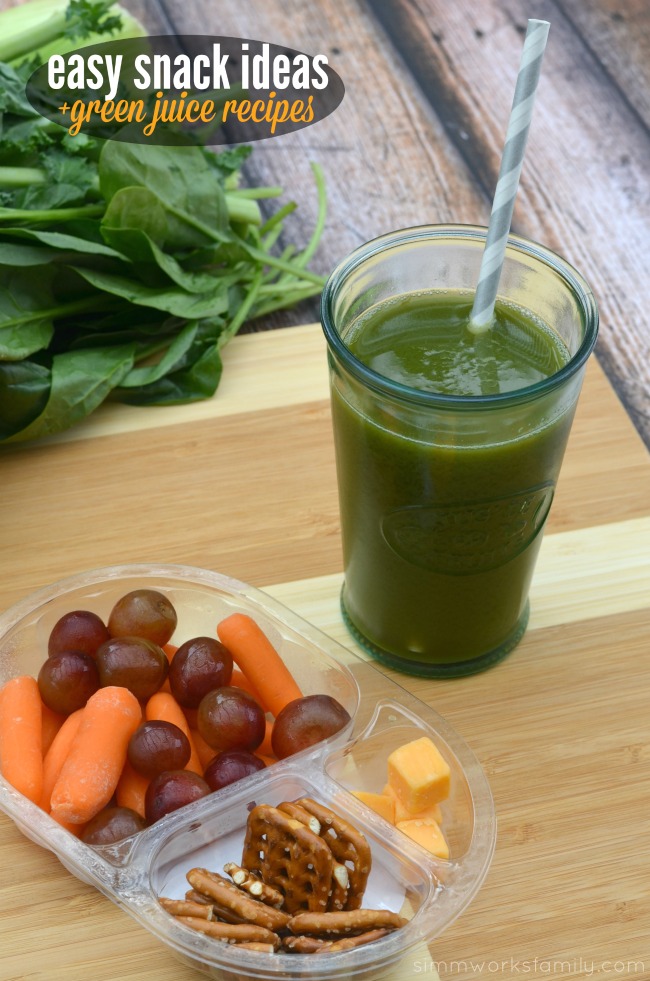 Do you ever have a day where you are just starving? Didn't have time to grab a snack because the baby has been sleeping on you all day and opening or making anything would wake her up? Or you're running around doing errands with the kids in tow and didn't have time to individually bag their favorite snacks before you left and need something quick because they're whining and complaining about the fact that you're starving them?
Many a day I find myself getting to the afternoon and realizing I hadn't even had breakfast. And I wondered why I was so irritable and moody by the time I picked up the kids. So I'm changing things up. Prepping meals, having snacks on hand, and making sure I take the time to enjoy snacks and meals even when I'm busy. Working from home means that I have to fit things in. Schedule them. So I've started to schedule snack and meal times too.
Easy Snack Ideas
I love snacks. Especially ones I don't have to prep. With limited time, as I mentioned, I need easy. When I was at Costco I saw these awesome Ready Snax filled with some of mine and my kids favorite snacks already packaged together. Carrots, grapes, cheese, and pretzels. All awesome snacks I normally spend time preparing in baggies individually only to have 1/2 wasted or forgotten somewhere. And, lets face it, I'm eating their snacks too so I want something I enjoy.
Now I can grab a few Ready Snax and everyone's happy. At least until lunchtime. 
The kids both love the green juice I prep ahead since I mask the kale and spinach taste with apples and cucumber. Even I wouldn't like just kale or spinach juice. The fresh juice is much better than the sodas and processed juices I could buy for them elsewhere. I simply juice everything in the juicer on Sunday and put in a large pitcher in the fridge to use throughout the week. It lasts 2-3 days and is a great way to get veggies into me and my kids in addition to our snacks. Plus, they know what they are drinking. I don't really hide anything. 
Green Juice Recipes
Basic Green Juice
2 handfuls spinach, rinsed and dried
2 handfuls kale, rinsed and dried
3 celery ribs
2 cucumbers
2 green apples
1 lemon, peeled
Add all ingredients to your juicer alternating the greens with the fruit and cucumber.  Enjoy as is or chill in the fridge! If storing, make sure to shake well before drinking.
Alternatives
In addition to green apples and/or cucumbers you can add pineapple, mint, pears, ginger root, other types of apples, etc. The awesome thing about green juices is the variety in what you can create! There are many benefits to juicing.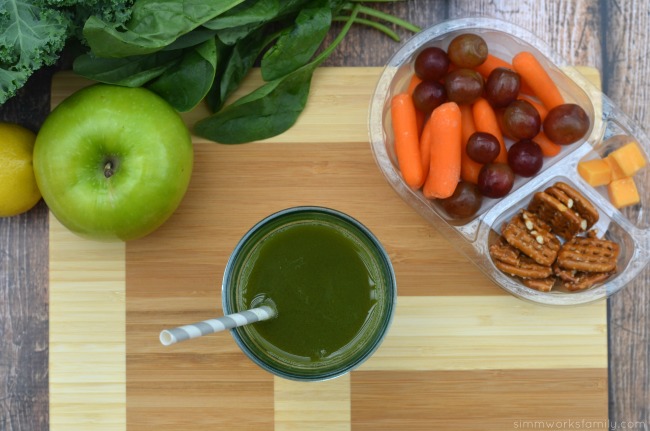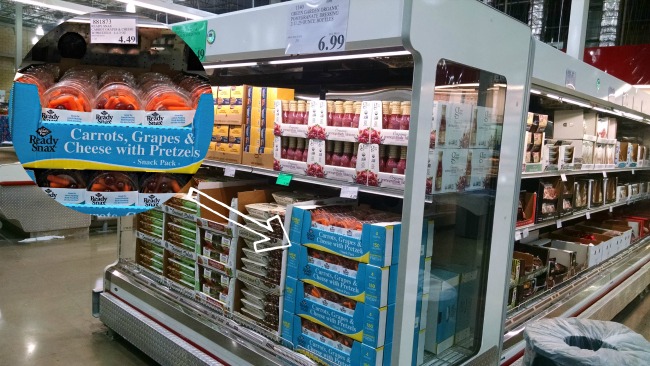 As I mentioned before, you can find Ready Pac Ready Snax at Costco. I found mine in the refridgerated section on an end cap with the pre-packaged salads.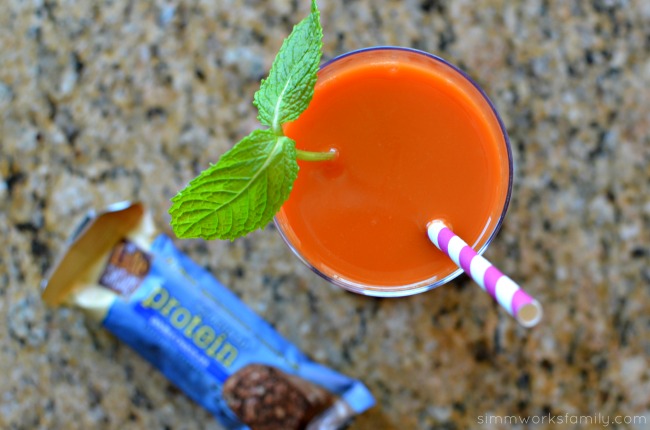 Looking to go beyond the green juices? Try this delicious carrot tangerine juice or green monster juice as well!
What do you grab from the fridge at snacktime?