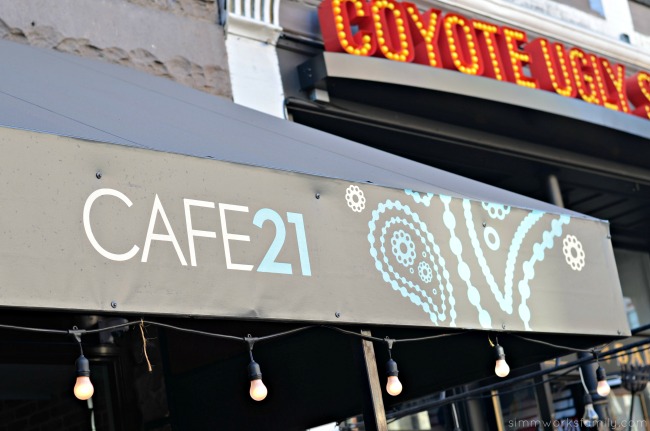 My husband and I are very serious about date night. We make sure to get out, just the two of us, at least once a month and have even invested in theater tickets for the next season at Broadway San Diego to ensure that we have a standing date night for most months of the year.
So when we were invited to try out Cafe 21 San Diego just blocks away from the San Diego Civic Theater I knew we needed to try it out! We're always on the hunt for fabulous restaurants around the downtown area and have heard amazing things about Cafe 21.
As soon as we walked in we felt a warm and inviting presence. The decor was clean and creative and definitely fit the food and the staff. We also noticed some purse trees next to the tables to help keep the ladies purses off the ground and the back of their seats.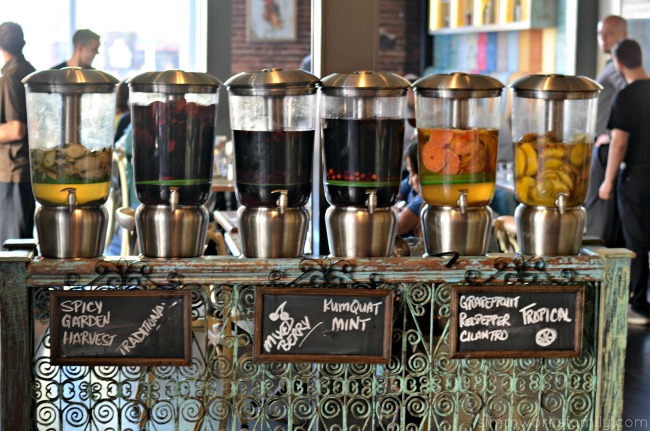 The #1 must I was told about before heading to Cafe 21 was their Sangria. And the 6 different varieties they have every night. Now doesn't that just make your mouth water?
And while I would have loved to try a sip, I went with a delicious raspberry lemonade instead to save room for a glass of wine at the theater.
With the extensive list of cocktails and a full bar area I think I may need to head back with my girlfriends for a girls night out.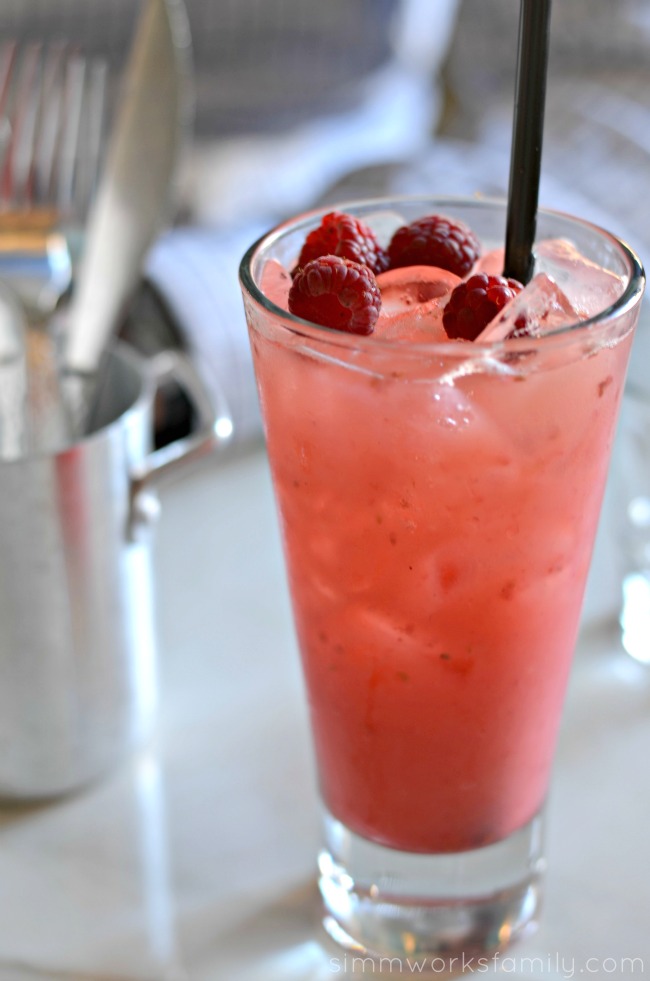 We started our meal off by splitting an amazingly fresh and in-season dinner salad. It was so good that we were 1/2 way through before I realized I didn't get a photo. Yeah, that good. The vegetables and dressing were absolutely amazing. And it was the first time I ate beets… and liked them.
When it came time for our entrees we were ready to dive in. My husband ordered the flat iron steak at a reasonable $22. The meat was hormone free and served over Black Eyed Peas, Spoon Spinach, Organic Heirloom Tomatoes and topped with Feta Cheese. The look on his face said it all. He was very happy with his meal.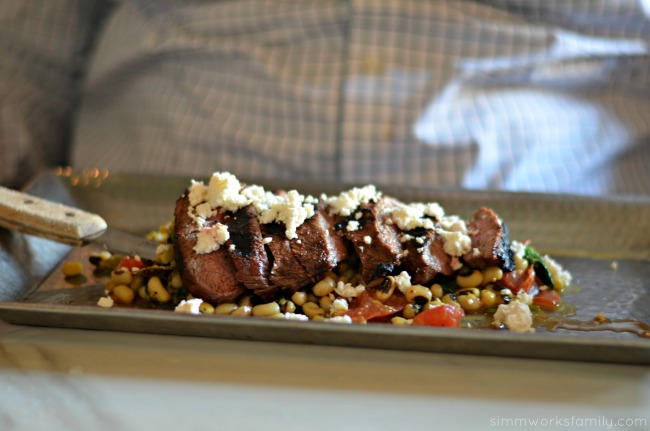 I was feeling a little adventurous and ordered the apricot braised lamb shank after finding out that the short ribs weren't available. The free range lamb shank is braised in Cafe 21's Apricot, Tomato, and Onion Sauce for over four hours, and is served with Apricot Squash Couscous , and Sautéed Organic Spoon Spinach. At $26 it was quite nice but next time I'm hoping they have the short ribs!
After finishing dinner I almost suggested we didn't need dessert. Until we heard the dessert options. I couldn't pass up on bread pudding. It sounded like the perfect way to end our evening. My husband – not a huge bread pudding fan – went with a berry cobbler. Both of us wanted to lick our plates but refrained due to the cozy surroundings.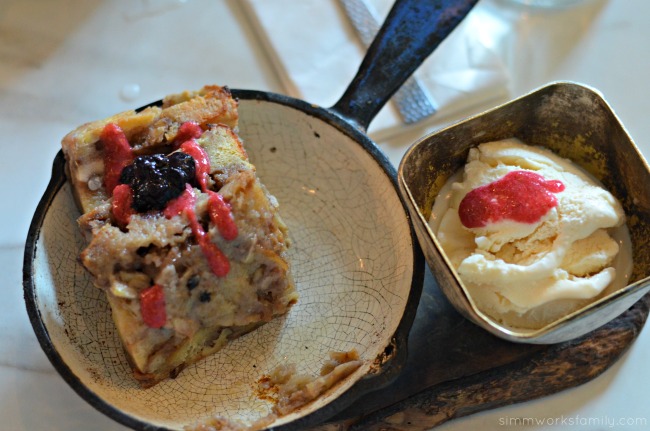 After a delicious meal we made our way over to the theater for a much anticipated show – Book of Mormon! The show was fantastic and the evening ended on an amazing note. From a fabulous dinner from start to finish to a hilarious musical, this date night may be up there in the top 3 for this year.
And the next time I try Cafe 21 I'm definitely coming for brunch. I hear they make a killer bloody mary and the pancakes are to die for! Plus after seeing some kids in the restaurant as well I think we may be taking the kids along for lunch during Comic-Con.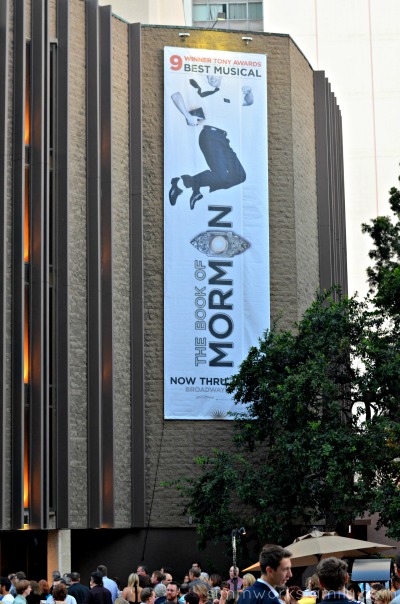 What do you look for in a great date night restaurant?