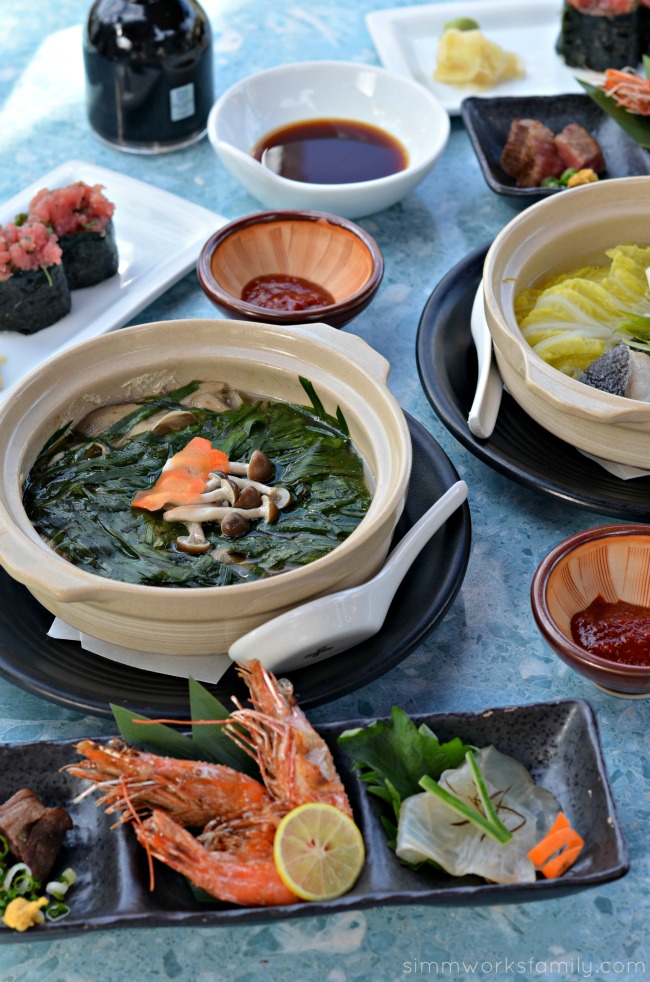 This Sunday kicks off the first San Diego Restaurant Week of 2016 and boy are you in for a treat. San Diego Restaurant Week will take place from January 17th – 24th 2016. In those 8 days, over 180 restaurants will offer special menus to entice guests to try new things. While you peruse the restaurants participating, you'll notice that there's an option for every price point. From $10 for lunch, to $50 for dinner. 
I've been attending restaurant week for quite a few years now and am always excited to try a new restaurant each time. Whenever I head to a new-to-me restaurant, I always try to keep an open mind. And in most instances I allow the chef or waiter to choose or suggest what I should try. I have yet to be disappointed! 
This time around I ventured a little farther north to Del Mar and was invited to try the authentic Japanese cuisine of Shimbashi Izakaya. The prix fixe menu is $40, and available for both lunch and dinner.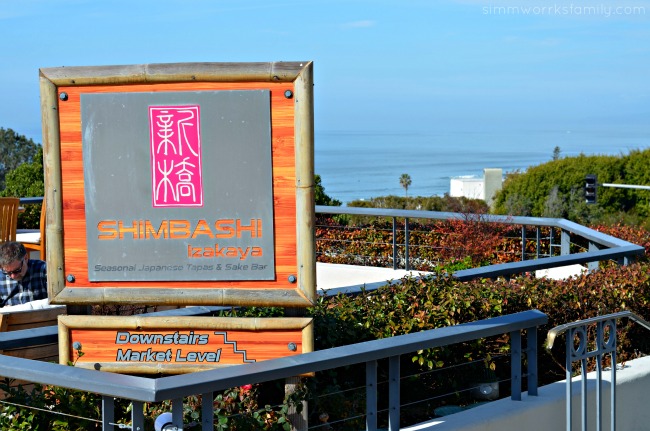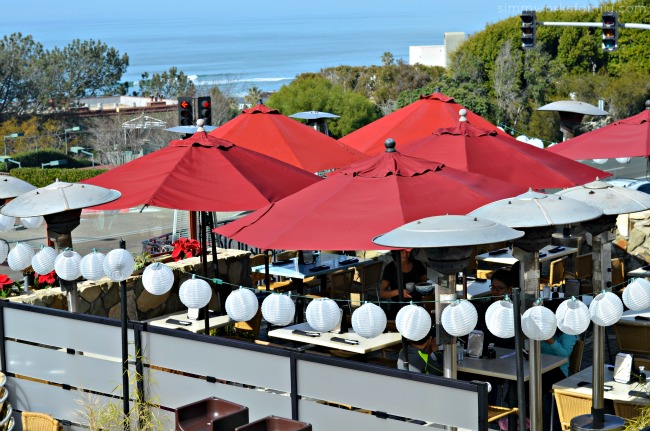 Shimbashi Izakaya | Seasonal Japanese Tapas & Sake Bar
Once I sat down in the outside patio of Shimbashi Izakaya, I was immediately taken in by the beauty of my surroundings. Set in the heart of Del Mar, I had the perfect view of the Pacific ocean. The patio was surrounded by beautiful white lanterns and each table was covered wtih an umbrella. If it's a chilly day, I recommend a light sweater since they can't run the heaters with the umbrellas up.
Located in the Northwest corner of Del Mar Plaza, the restaurant is mainly outside on the patio and there's a sake bar inside. You can find parking in the parking garage right behind the shops or on the street (2 hour parking). The restaurant validates up to 2 hours but it might be worth it to enjoy lunch or dinner and then walk around for a bit and pay the $2 extra for another hour. 
SHIMBASHI Izakaya | Restaurant Week Menu Highlights
This special Restaurant Week menu includes three kinds of appetizers for each guest, Japanese Wagyu beef, fried blue shrimp and kobushime (kelp marinated white fish), along with gunkan-maki (tuna tartare) sushi. While each component was delicious, my favorite appetizer would have t obe the fried blue shrimp. They were cooked perfectly and the flavor was absolutely delicious.
Confession: I've never eaten a shrimp that I had to remove the head from. It was kind of fun to figure out just how to do it. Luckily my friend Angela was there to help me out and talk me through it.
Nabe, or "hot pot," is a fixture at dinnertime in the winter in Japan. The just-cooked piping hot ingredients really warm you up. Shimbashi prepares this special hot pot menu during San Diego Restaurant Week. You may choose from the Tarachiri (cod hot pot) or the Tori-gobo (chicken and gobo burdock). If you attend during SDRW with a friend or partner,  you can each opt to choose the same option and share a large bowl vs. the smaller bowl.
To round out our meal, we each enjoyed a Futomaki sushi roll cake. With a delicious cake exterior and creamy ice cream interior, this beautifully created sushi roll cake wasn't too overly sweet. And the portion size was perfect for the meal. This dessert pairs perfectly with a nice hot cup of green tea.
Waygu Beef Tasting
Delightfully meaty offerings from Miyazaki Prefecture, one of Japan's best beef areas, will be served in four different forms: steak, Hamburg steak, kushiyaki, and kushikatsu. I was able to sample both the kushiyaki and kushikatsu and both simply melted in my mouth. The flavor was spot on and seasoning perfect. I would definitely enjoy indulging in more of these great selections of delicacies from Miyazaki. 
The Wagyu tasting menu is separate from the restaurant week menu, and is subject to availability. All items are limited so hurry and head over soon if you're interested in trying them. 
During San Diego Restaurant Week, dinner will be served as a three-course, prix-fixe menu for just $20, $30, $40 or $50 per person and lunch will be served as a two-course prix-fixe menu for only $10, $15 or $20 per person. This is meal-stealing, people! Saturday will once again be included as well as an additional Sunday, giving you that extra date night or chance to impress the boss!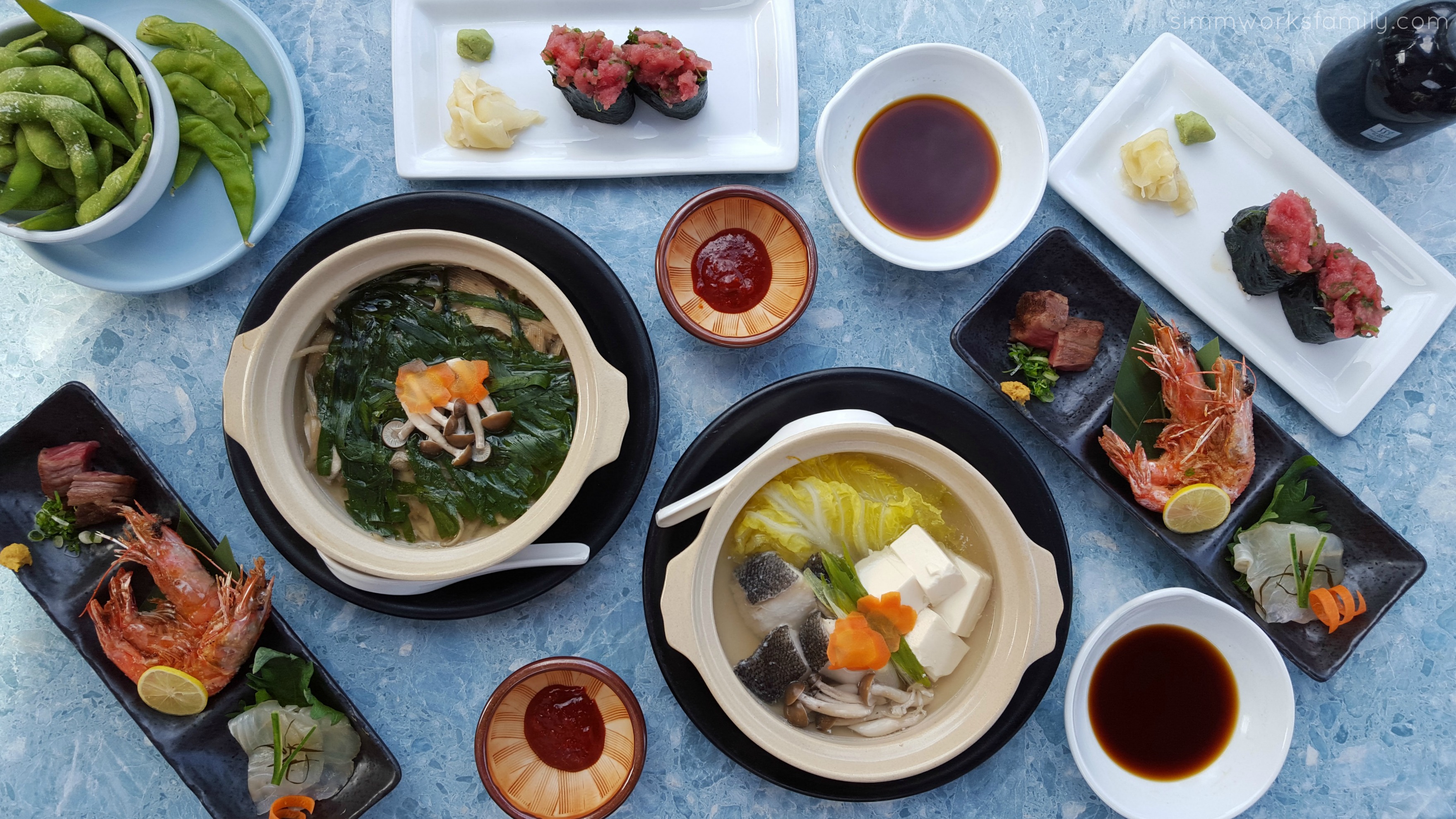 What restaurant are you looking forward to trying?