This shop featuring great high protein snacks with #BarNutrition and a carrot tangerine juice recipe has been compensated by #CollectiveBias, Inc. and its advertiser.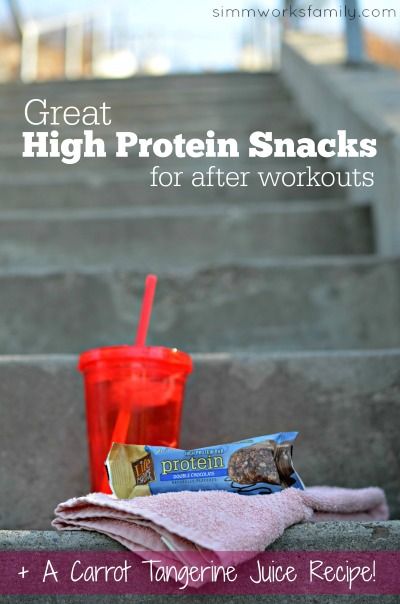 As someone who tries to stay active, I was thrilled when I learned that the house we were buying was right around the corner from the dreaded stairs. Before moving, these stairs were what I would run to with my teammates during our team challenge at the YMCA. We'd run a mile and a half to get to them, then do the stairs 8-10 times, then run a mile and a half back to the gym. Talk about a workout!
Now I'm about 1/4 of a mile away from the stairs and can walk or jog over whenever I need to get some cardio in. No need to drive to the gym!
When I'm done with the stairs and my knees are shaking and my legs are weak, I need something to pick me up and keep me going for the walk home. Luckily I have great high protein snacks in my back pocket to pull out and keep my body fueled.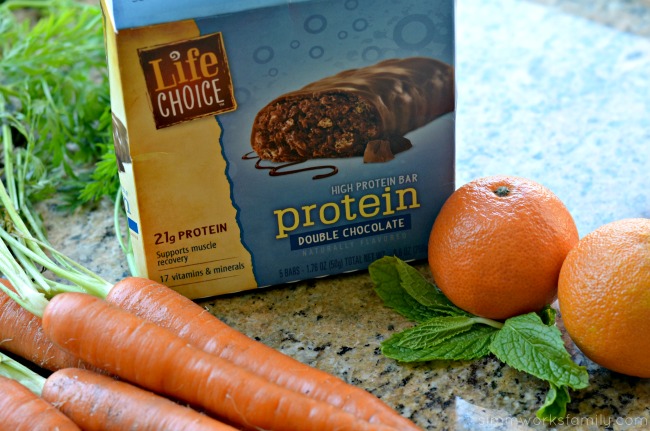 I'm pretty picky when it comes to protein bars. I want something that's tasty but also something that's nutritious. And I don't need something with a huge amount of calories. I limit myself to about 200 calories for non-fruit/veggie snacks in between meals so the Life Choice protein bars are a great fit.
And when I get home it's all about re-hydrating with my new favorite juice blend! I am obsessed with carrot juice because it's so cool and crisp with a bit of sweetness. One day as I was peeling tangerines and cutting up carrots for a snack for my son I thought the combo would go great together in a juice. So I cut and peeled a few more and popped them in the juicer.
Adding a handful of mint from the garden took this juice to the next level! Now I have a great protein bar to refuel and a fabulous juice to re-hydrate my body after a workout.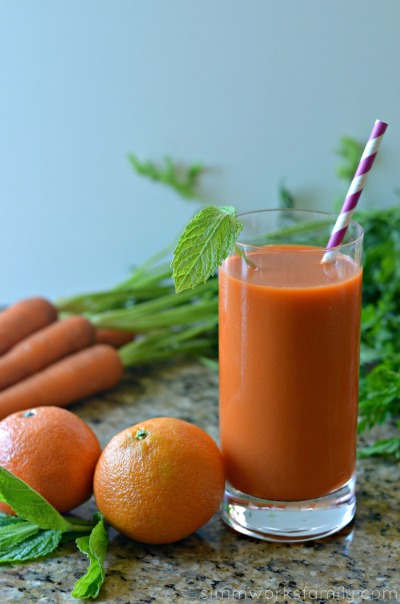 Carrot Tangerine Juice with Mint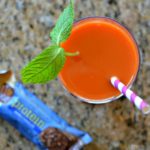 6 organic carrots
6 organic tangerines
1 handful mint leaves
Wash and cut carrots into 1 inch pieces.
Peel tangerines and pull in half.
A handful at a time, add carrots, tangerine halves, and mint into juicer. You may need to reverse your juicer with the carrots to get them through.
Discard pulp and enjoy juice cold.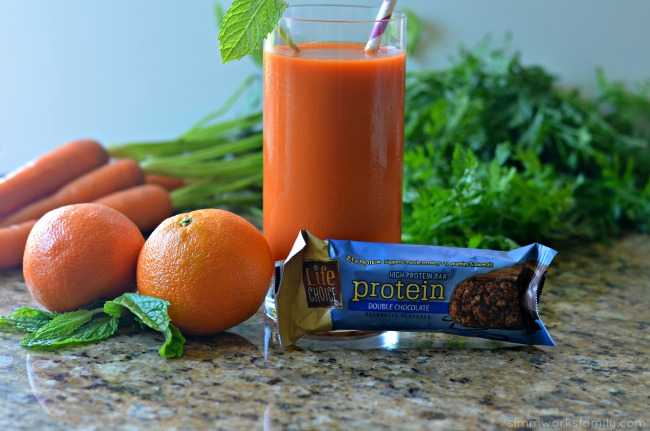 If you don't have a juicer, don't worry! You can simply add equal parts carrot and tangerine juice and pour over some crushed mint leaves (think mint julep!). Mmmm!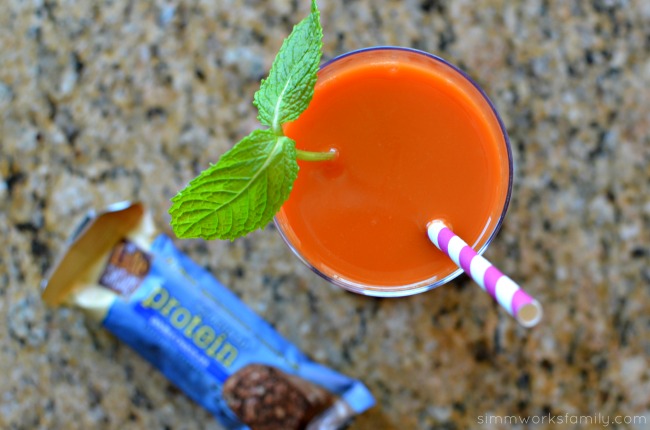 I was able to find the Life Choice protein bars in the cereal aisle at Walmart next to the pancake mixes and below the granola bars. There are also a handful of other varieties of Life Choice bars as well including energy, meal replacement, and wellness bars.
I grabbed a box of Energy bars too because I couldn't resist the chocolate peanut butter combo! Plus, what mom doesn't need a bit of energy after running around all day with the kids during summer.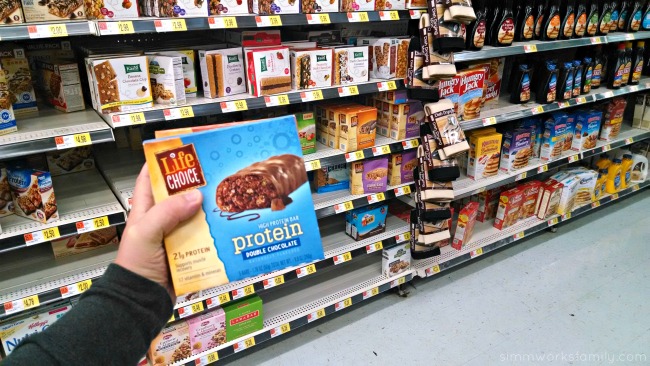 These bars make it easier for me to get the added nutrition I am looking for in a snack. They taste great and are more affordable than traditional health and nutrition bars on store shelves. Plus, I love a great snack that's portable and can be taken on-the-go quickly.
Right now you can score a  Life Choice Bars coupon that you can print out while supplies last. Definitely a great way to test something out when you haven't tried it before!
 What's your go-to after workout snack?