This shop featuring great high protein snacks with #BarNutrition and a carrot tangerine juice recipe has been compensated by #CollectiveBias, Inc. and its advertiser.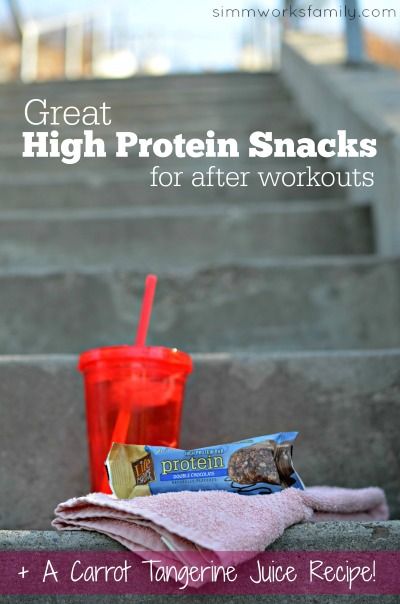 As someone who tries to stay active, I was thrilled when I learned that the house we were buying was right around the corner from the dreaded stairs. Before moving, these stairs were what I would run to with my teammates during our team challenge at the YMCA. We'd run a mile and a half to get to them, then do the stairs 8-10 times, then run a mile and a half back to the gym. Talk about a workout!
Now I'm about 1/4 of a mile away from the stairs and can walk or jog over whenever I need to get some cardio in. No need to drive to the gym!
When I'm done with the stairs and my knees are shaking and my legs are weak, I need something to pick me up and keep me going for the walk home. Luckily I have great high protein snacks in my back pocket to pull out and keep my body fueled.  [Read more…]