This easy chicken sausage gumbo recipe is sponsored by Farmer John.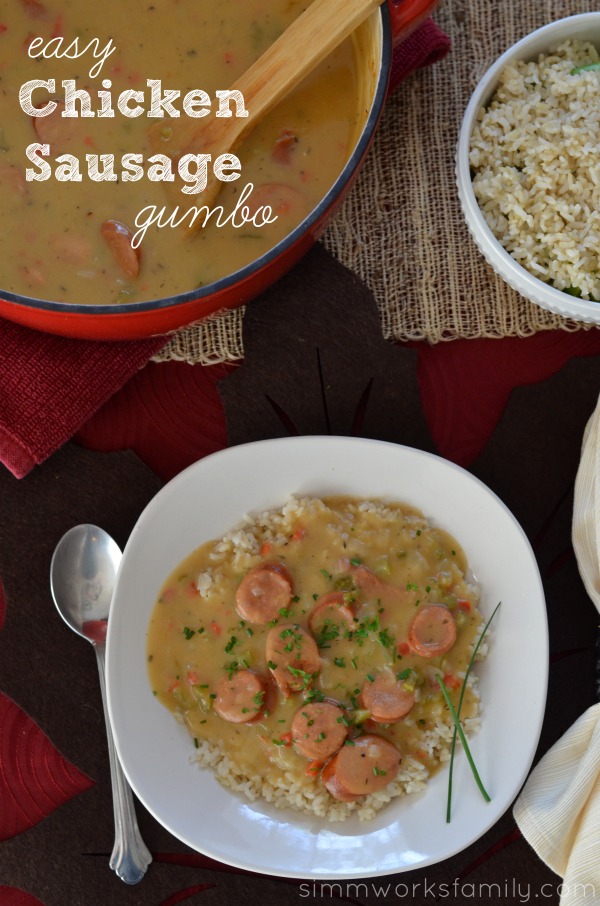 I have a confession to make. I'm totally a teenaged girl when it comes to tv shows. And lately I've been obsessed with Vampire Diaries. Yes, I know. I'm horrible.
But I love the fake drama of it all. And sometimes it inspires me.
Take this chicken sausage gumbo. I've been dying to make it ever since the storyline of the show headed to New Orleans for a while (I'm at the end of Season 4). Because who doesn't think of gumbo when they hear New Orleans or Louisiana? Or am I the only one?
So when Farmer John sent me their new hot Louisiana style chicken sausage I knew exactly what I was going to do with it. Make gumbo! And oh my word. The sausage gave this dish an out of this world flavor with just a hint of spice. Yum.
Easy Chicken Sausage Gumbo
Serves 8-10
Ingredients:
8 links Farmer John hot Louisiana brand chicken sausage
1 cup olive oil
1 cup all-purpose flour
1 onion, diced
1 red bell pepper, diced
1 green pepper, diced
4 stalks celery, diced
5 cloves garlic, minced
32 ounces low sodium chicken broth
2 bay leaves
1 teaspoon thyme
2 teaspoons creole seasoning
salt and pepper to taste
1/4 cup fresh parsley, minced
fresh chives, minced, to taste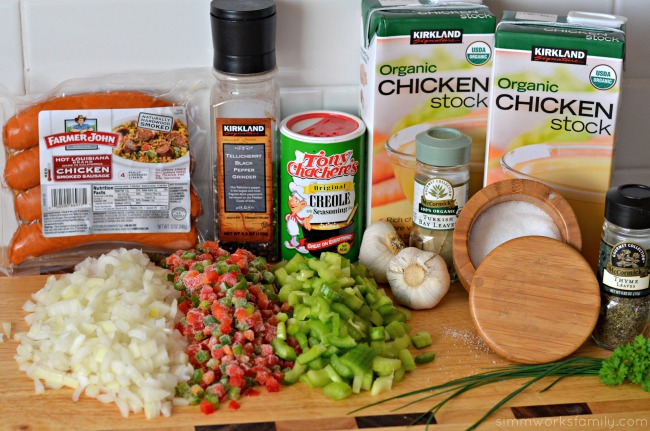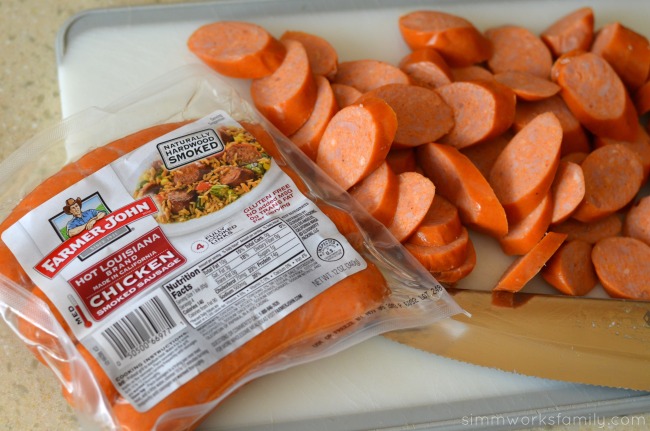 1. Pour a tablespoon of oil in a large, heavy pot. Slice up the sausage and brown on medium heat. Set aside sausage leaving oil in the pan.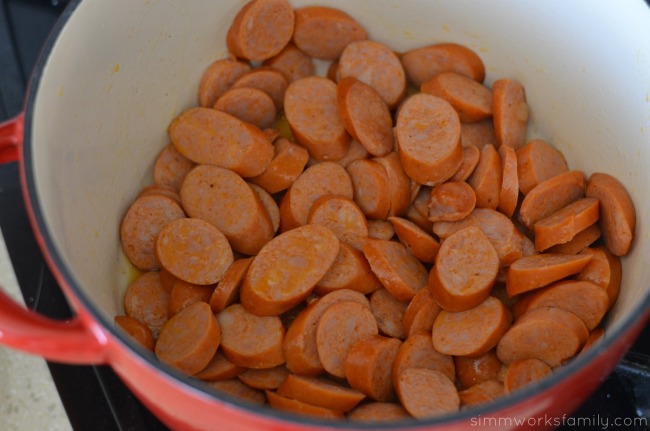 2. Pour 1 cup of oil in pan and heat on medium. Add 1 cup flour and cook flour and oil over medium to high heat, stirring constantly, to make a roux that resembles the color of peanut butter or darker to the color of coffee.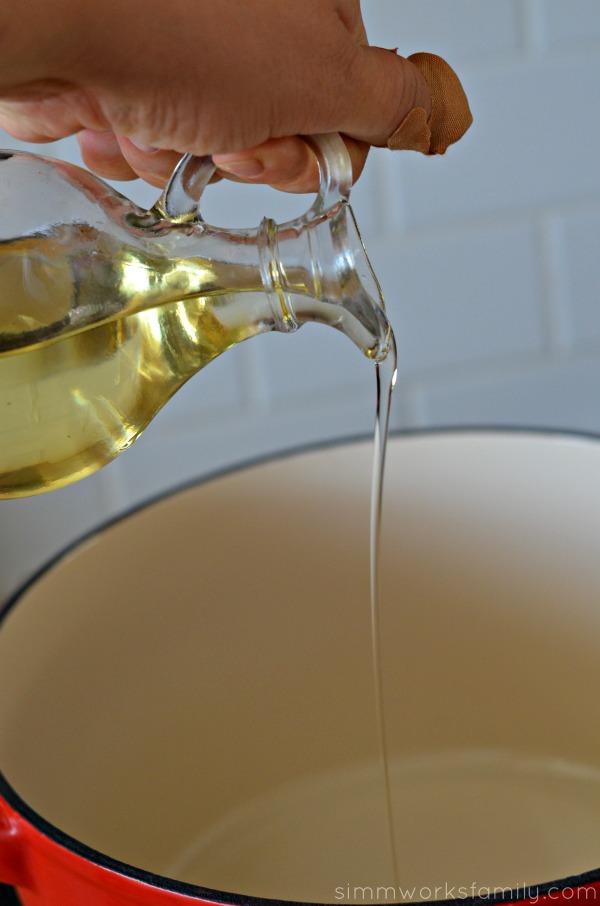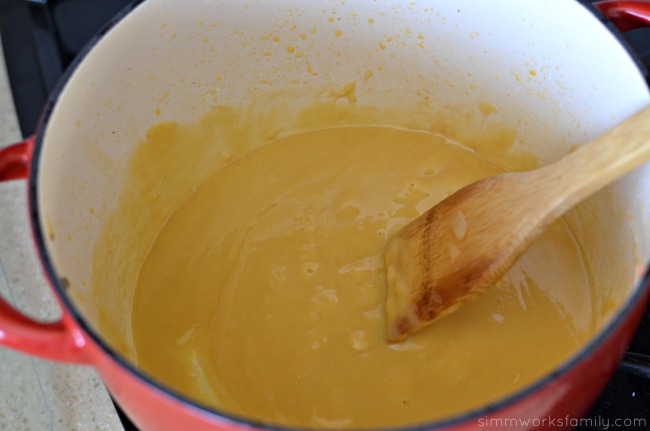 3. Add vegetables to the roux and stir quickly. Continue to cook, stirring constantly, for about 4 minutes.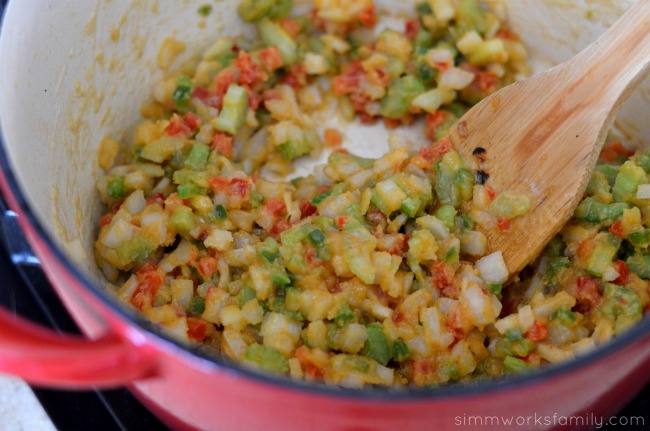 4. Add the stock, seasonings, and chicken sausage to the vegetables. Bring to a boil and reduce heat to medium low. Cook for one hour stirring occasionally.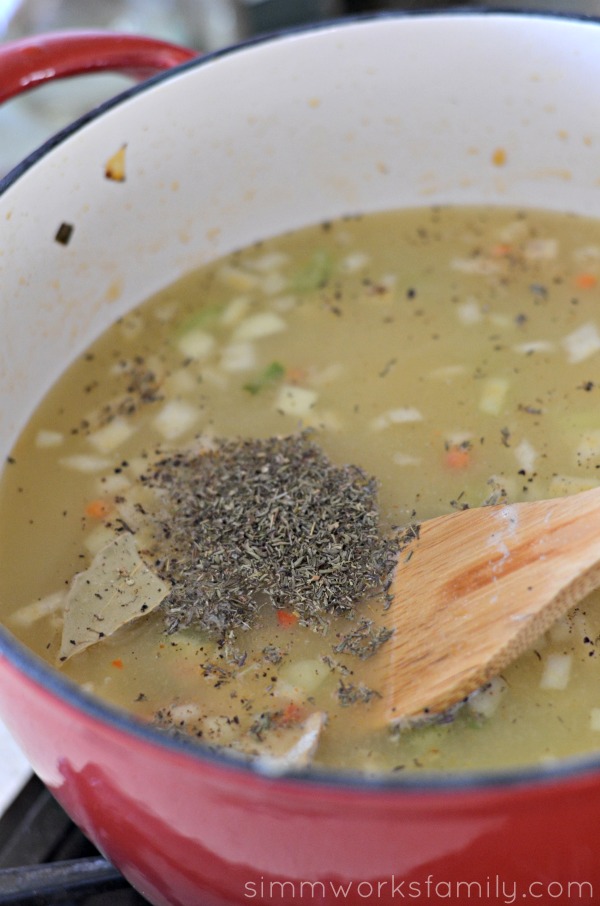 5. Add chopped chives and parsley and heat for 5 minutes. Serve over rice in a large shallow bowl and top with a sprinkle of fresh parsley an chives.
What's your favorite type of gumbo?
Fall is the perfect time of year to create warm, hearty dishes that highlight the flavors of the season. Whether mixed in a stew or baked casserole dish, you can create a variety of delicious recipes with the new Farmer John hot Louisiana brand chicken sausage.
Check out Farmer John on Facebook and visit the website for additional product information.
Disclaimer: This post is sponsored by Farmer John. I received 3 packages of Farmer John hot Louisiana brand chicken sausage to use in a recipe. All opinions are my own.