This easy chicken sausage gumbo recipe is sponsored by Farmer John.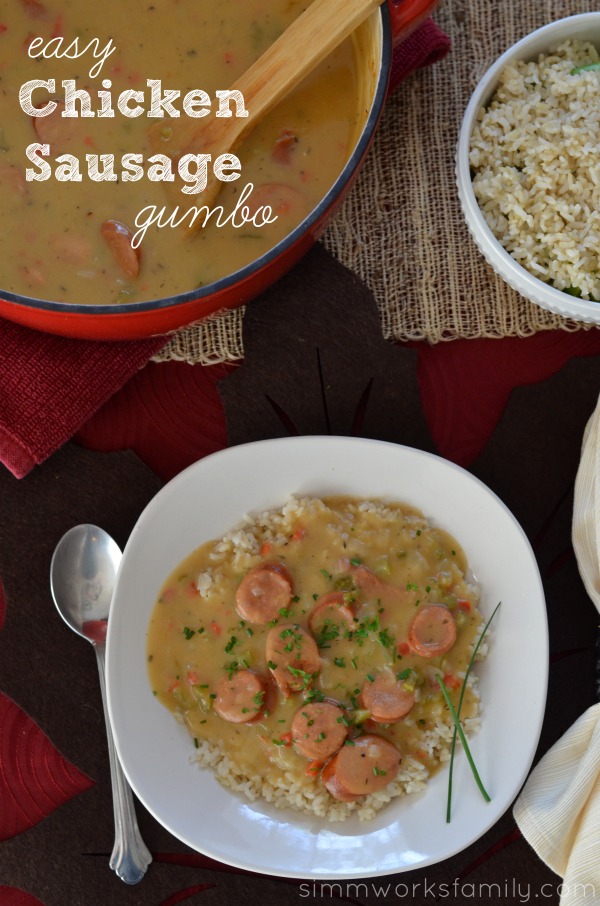 I have a confession to make. I'm totally a teenaged girl when it comes to tv shows. And lately I've been obsessed with Vampire Diaries. Yes, I know. I'm horrible.
But I love the fake drama of it all. And sometimes it inspires me.
Take this chicken sausage gumbo. I've been dying to make it ever since the storyline of the show headed to New Orleans for a while (I'm at the end of Season 4). Because who doesn't think of gumbo when they hear New Orleans or Louisiana? Or am I the only one?
So when Farmer John sent me their new hot Louisiana style chicken sausage I knew exactly what I was going to do with it. Make gumbo! And oh my word. The sausage gave this dish an out of this world flavor with just a hint of spice. Yum. [Read more…]