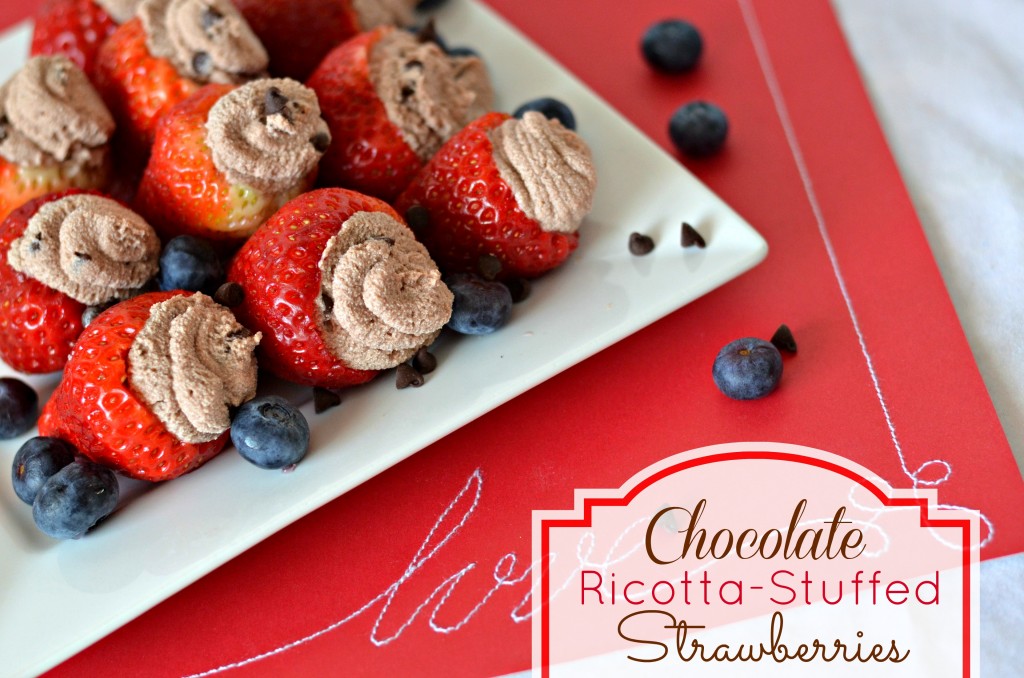 Love is in the air and Valentine's Day is just a few days away. For those of you who, like me, are watching their girlish figures this dessert recipe is for you! These chocolate ricotta stuffed strawberries are not only delicious, they're filling too! They'll satisfy even the biggest sweet tooth.
The strawberries at my local Costco looked absolutely amazing this week. So I knew I was either going to dip a few in chocolate or come up with something creative. This was the creative option. And it took all of 10 minutes to prep and make.
Make a few for you and your significant other or a whole platter for a party! Everyone will be glad you did.
Chocolate Ricotta Stuffed Strawberries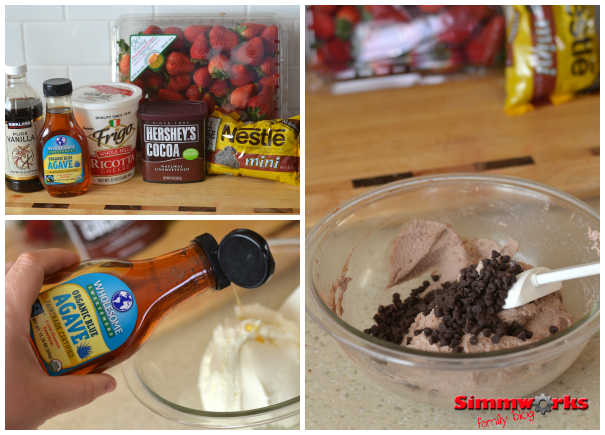 Chocolate Ricotta Stuffed Strawberries
Author:
Prep time:
Total time:
Ingredients
30 fresh strawberries, hulled
1 cup part skim ricotta cheese
1 teaspoon pure vanilla extract
2 tablespoons agave nectar
1 tablespoon unsweetened cocoa powder
2 tablespoons mini chocolate chips
Instructions
In a mixing bowl, combine ricotta, vanilla extract, agave nectar, cocoa powder and mini chocolate chips with a spatula.
Grab a sandwich bag and cut a corner off (about 1/4 of an inch opening). Spoon ricotta mixture into the bag and seal shut.
Fill each strawberry with filling in a spiral motion using the bag. Place filled strawberries on a plate as you finish the rest.
Cover plate with plastic wrap and put the filled strawberries in the refrigerator over night to set (or for a few hours – this is optional).
Serving size:
1
Calories:
25
Fat:
1
Carbohydrates:
3
Protein:
1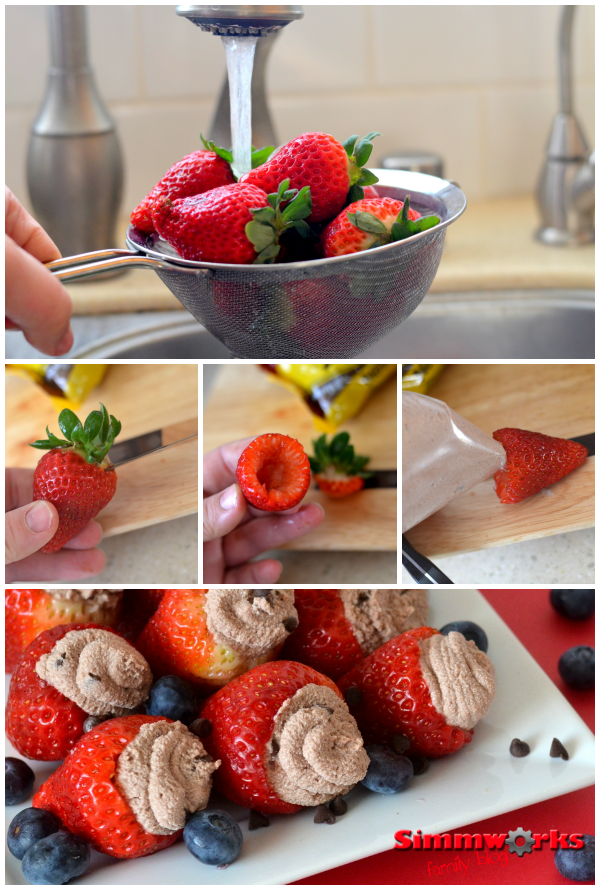 What are your favorite low calorie, low fat desserts?