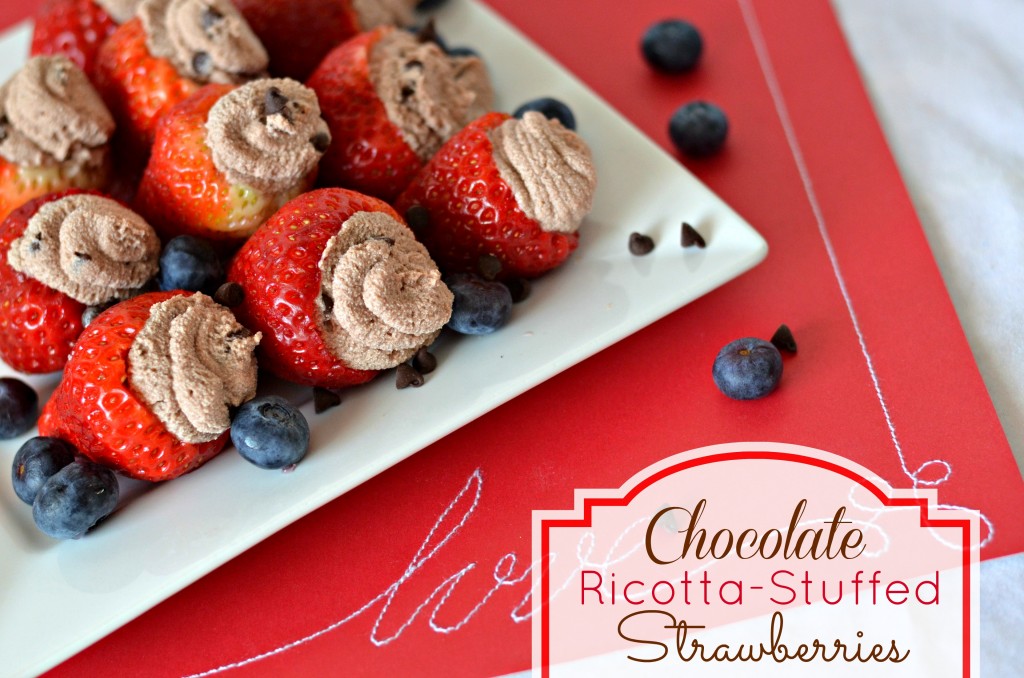 Love is in the air and Valentine's Day is just a few days away. For those of you who, like me, are watching their girlish figures this dessert recipe is for you! These chocolate ricotta stuffed strawberries are not only delicious, they're filling too! They'll satisfy even the biggest sweet tooth.
The strawberries at my local Costco looked absolutely amazing this week. So I knew I was either going to dip a few in chocolate or come up with something creative. This was the creative option. And it took all of 10 minutes to prep and make.
Make a few for you and your significant other or a whole platter for a party! Everyone will be glad you did.