This #GoNutsForNuts shop has been compensated by #CollectiveBias, Inc. and its advertiser. All opinions are mine alone.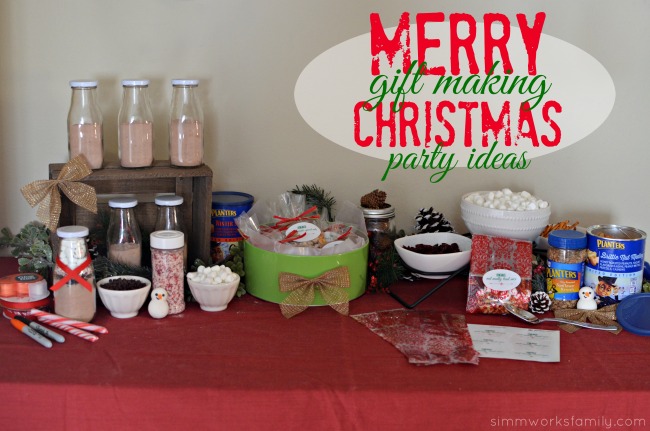 Tis the season for gift making and gift giving. One of my favorite things to do is make homemade goodies to give out to family and friends. This year I've put together some fun ideas for a Christmas gift making party. Gather some friends around, put on some crock pot hot chocolate, and make some gifts for your friends to pass out to their loved ones.
One of my favorite snacks to bust out during the holidays – and a family tradition – are the Planters mixes. From their Brittle Nut Medley to their Winter Spiced Nuts, there's a combination for everyone.
I still remember many Christmas Eve's over at my grandmother's house reaching for the Planters mix. Such fond memories! And now I'm sharing those memories with my friends. But in a slightly different way!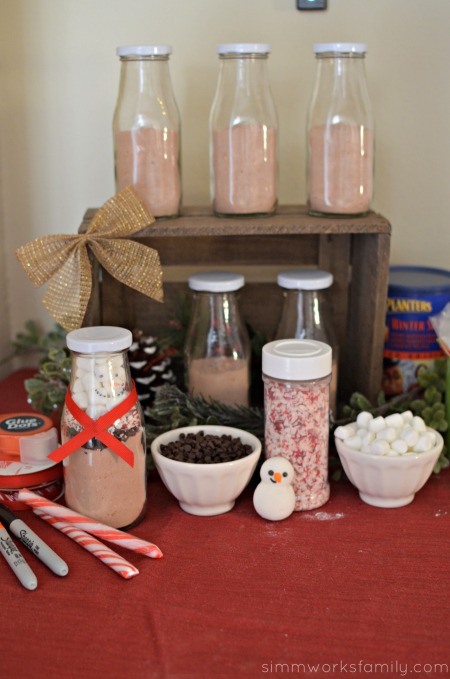 Hot Cocoa Snowmen
These hot cocoa snowmen are so easy to make and such a fun way to give a little festive fun as a gift. With the perfect little decorations and these cute bottles I picked up from the local craft store, these are good to give as soon as we have the need.
Here's how you make them:
What you need
mini chocolate chips
peppermint pieces
mini marshmallows
red ribbon
black and orange sharpies
glue dots
scissors
What you'll do
Fill bottles with hot cocoa mix
Top with mini chocolate chips, peppermint pieces, and last the mini marshmallows
Put cap back on
Add a piece of ribbon like a scarf and secure to bottle with a glue dot
Using sharpies, make snowman's face
Repeat with other bottles
These little guys are so easy that even kids could assemble them! And I'm sure they'd love decorating them as well.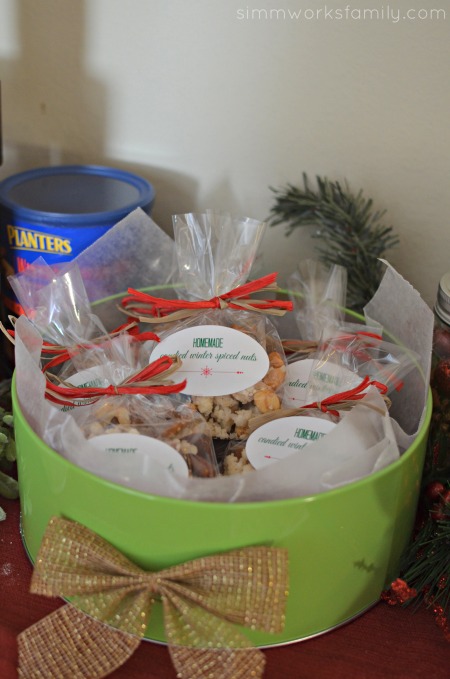 Homemade Candied Winter Spiced Nuts
Now I have to confess… sometimes recipes do NOT go as planned. But that doesn't mean that I didn't want to share this recipe for Candied Winter Spiced Nuts with you.
Originally this recipe was supposed to be for nut brittle. But after following the recipe here to a t I ended up with a bunch of crumbled pieces of candy and nuts. Instead of throwing everything away I tried the mix and loved what it tasted like! You could totally buy some brittle and create the same spread.
For labels, check out my template here. They work perfectly with Avery #22814 labels and include the template to print both the candied nuts and the trail mix.
Homemade Nut Medley Trail Mix
A fun and simple gift is this delicious Nut Medley trail mix. Simply mix the following ingredients together in a bag:
Planters Brittle Nut Medley
Planters sunflower seeds
Cranberries
Marshmallows
Pretzel sticks
Once you've created your trail mix, use one of the labels you've printed out from the candied nuts (linked above).
Planters now has a fun interactive app through Blippar. After downloading and opening blippar, you can scan (or blip) one of the Planters seasonal nut items. A mobile site will populate and provide a menu bar with the following choices:
Take A Selfie: Take a Selfie with Mr. Peanut
Holiday Products: Browse a list of seasonal Planters items
Peanut Gallery
After downloading it I was able to browse all of Planters seasonal items and share them with my friends. A few of them had quite a bit of fun with the selfie option with Mr. Peanut.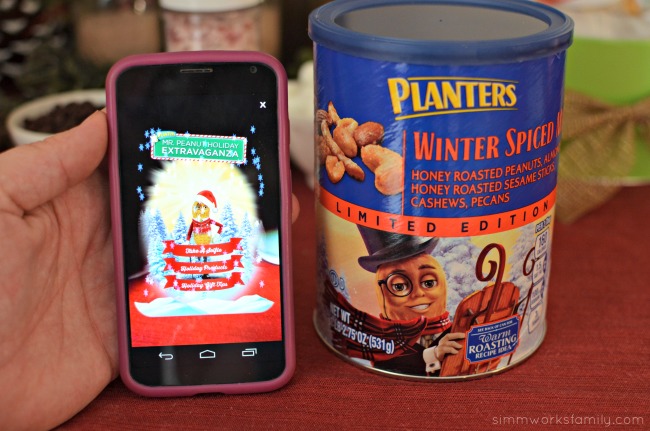 You can find the Planters products featured in this shop and more at your local Walmart. Just look for the Planter's sleigh display and pick up your favorite holiday varieties!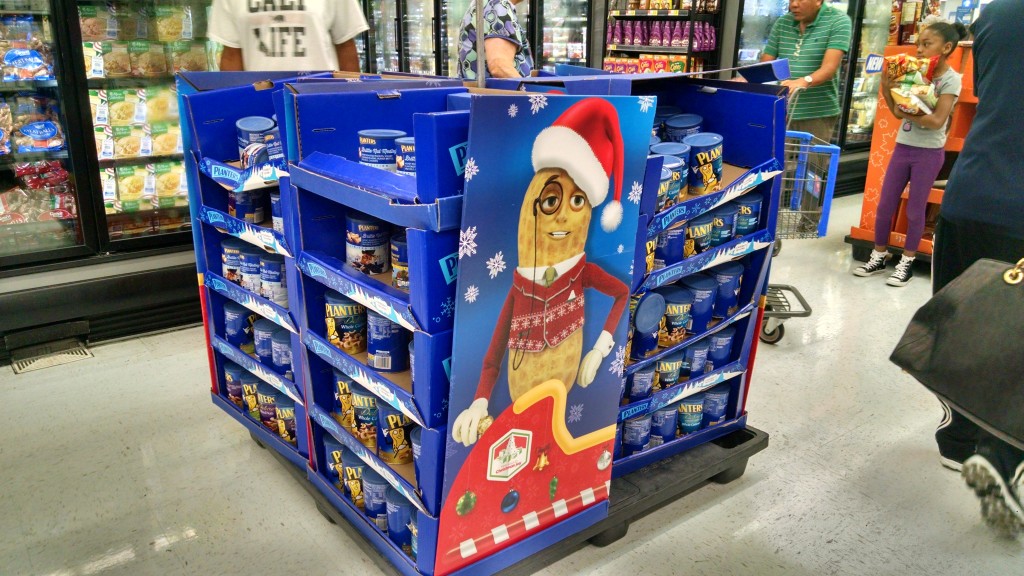 If you need more inspiration for the holidays, check out the Cooking Up Good website. They have recipes, sweepstakes, loyalty programs, coupons and more! What's not to love? If you're looking for a new dinner idea or a chance to win some awesome prizes, be sure to check it out!
What do you love to make for gift giving?