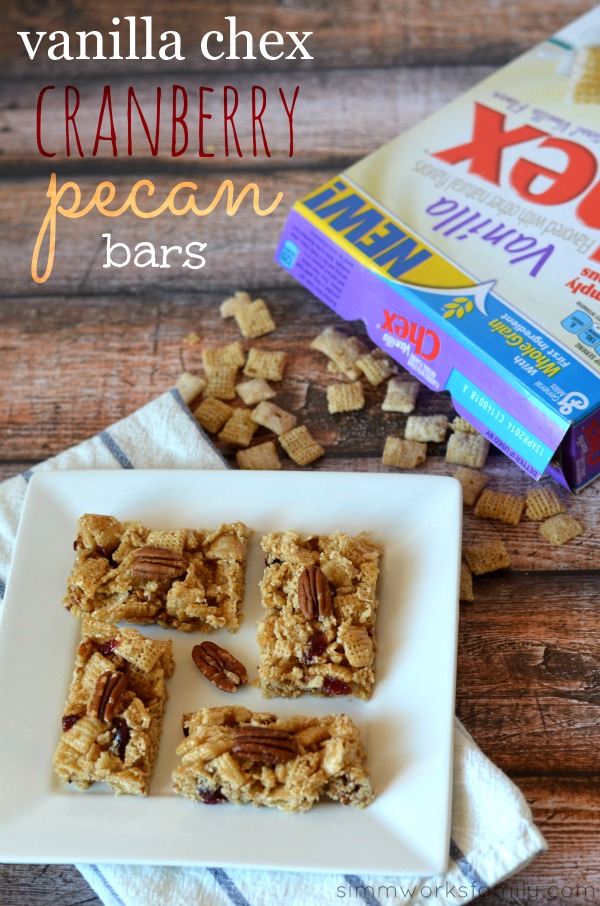 I love cereal. Like LURVE cereal. I could eat it for breakfast, lunch, and dinner. Too bad the husband doesn't do breakfast for dinner. But that's another story…
So when I received a few boxes of Vanilla Chex to try out in the mail I didn't hesitate to jump in and indulge in a bowl (or two). And when my daughter saw what I was doing she demanded that I share. I almost didn't.
I told her I was going to make something for our playgroup's halloween party with them and her eyes got big. She was so excited to see what I was going to make. And I'm pretty sure I made her day when I showed her these Vanilla Chex Cranberry Pecan bars I threw together.
They were pretty darn good!
Vanilla Chex Cranberry Pecan Bars
Ingredients
4 cups Vanilla Chex
1/2 cup cranberries
1/2 cup chopped pecans, plus a handful for topping
1/2 cup corn syrup
1/4 cup brown sugar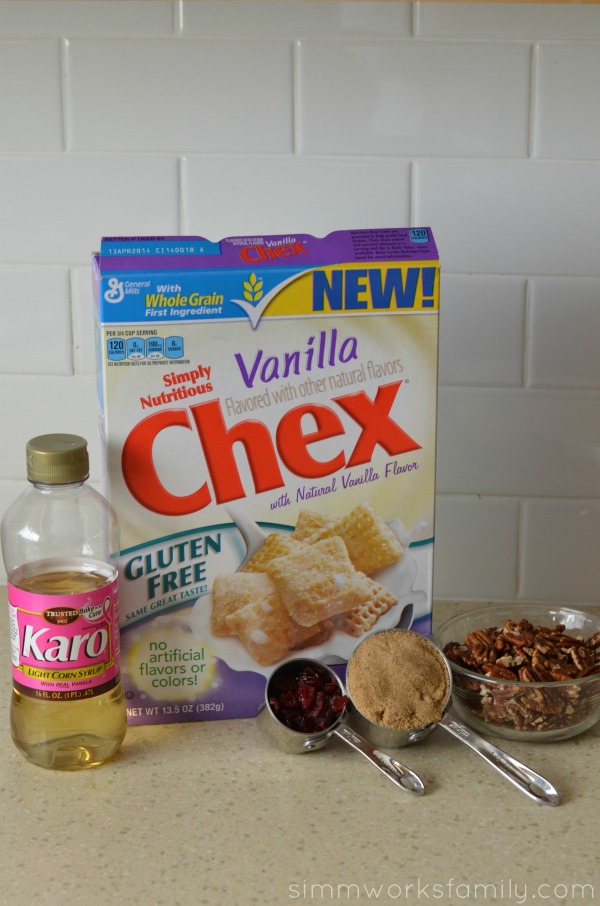 1. Line pan with tin foil and spray with non-stick spray or coat with butter. Set aside.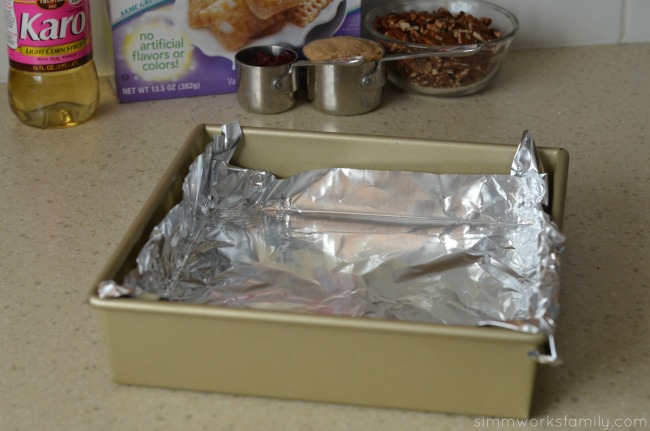 2. In a large bowl, mix together the Chex cereal, cranberries, and pecans.
3. On medium high heat, bring sugar and corn syrup to a boil in a small saucepan. Let boil for 2 minutes, or until sugar is completely dissolved and mixture has thickened.
*Tip: when measuring out corn syrup (or any sticky liquid), spray the measuring cup with non-stick spray first before pouring in the syrup. That way nothing sticks to the measuring cup and it's easier to clean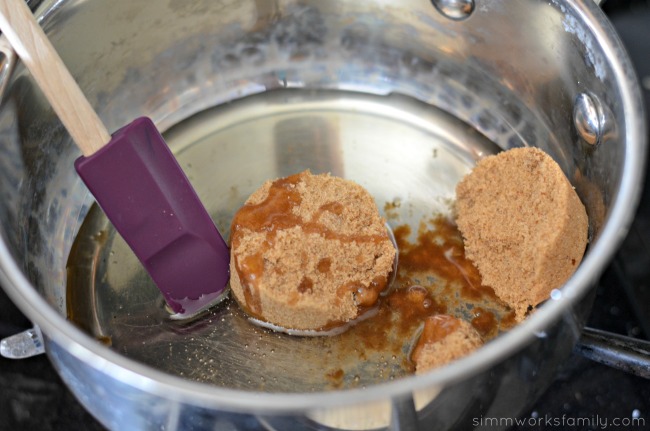 4. Pour sugar mixture over dry ingredients.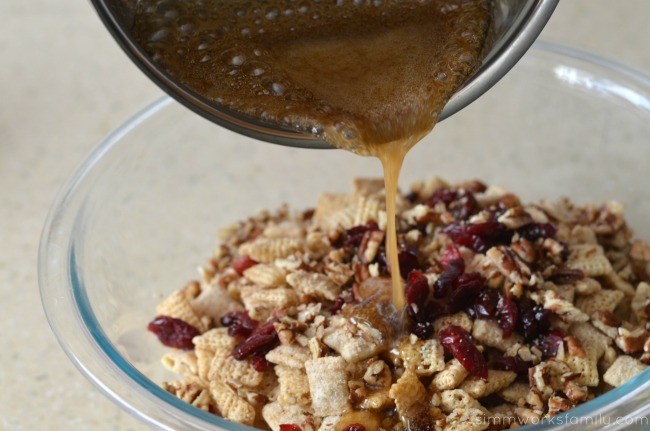 5. Stir well until mixture is coated evenly.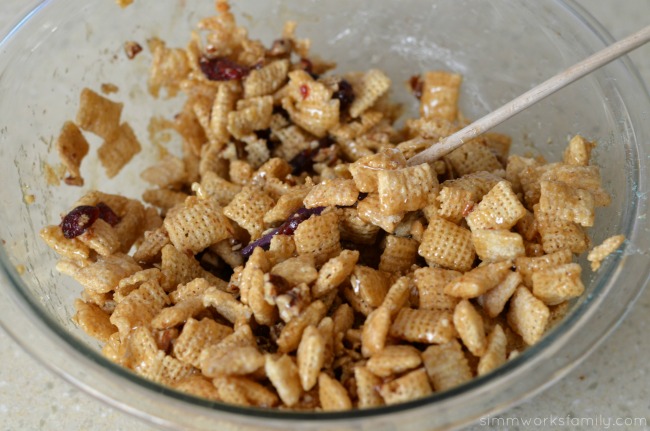 6. Grab your prepared pan and butter the back of a spoon.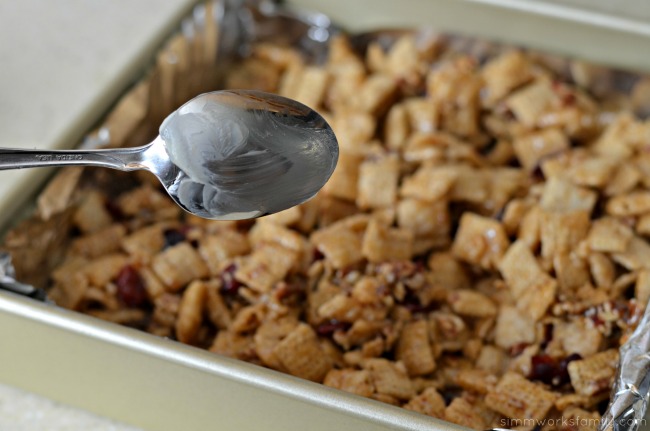 7. Using the buttered spoon, press mixture into the pan so that an even layer is formed.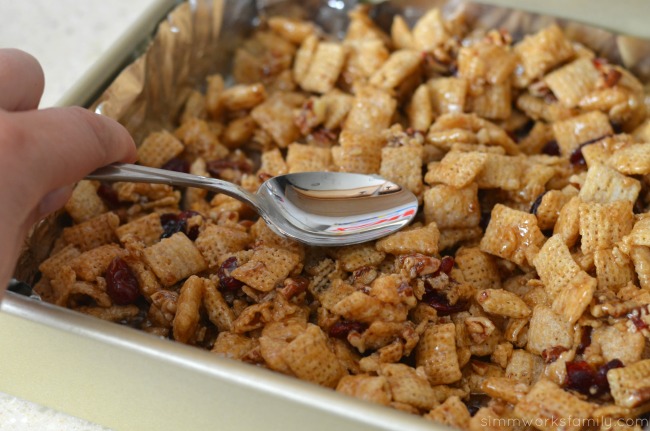 8. Refrigerate for at least 1 hour. Remove when ready to cut into bars and serve.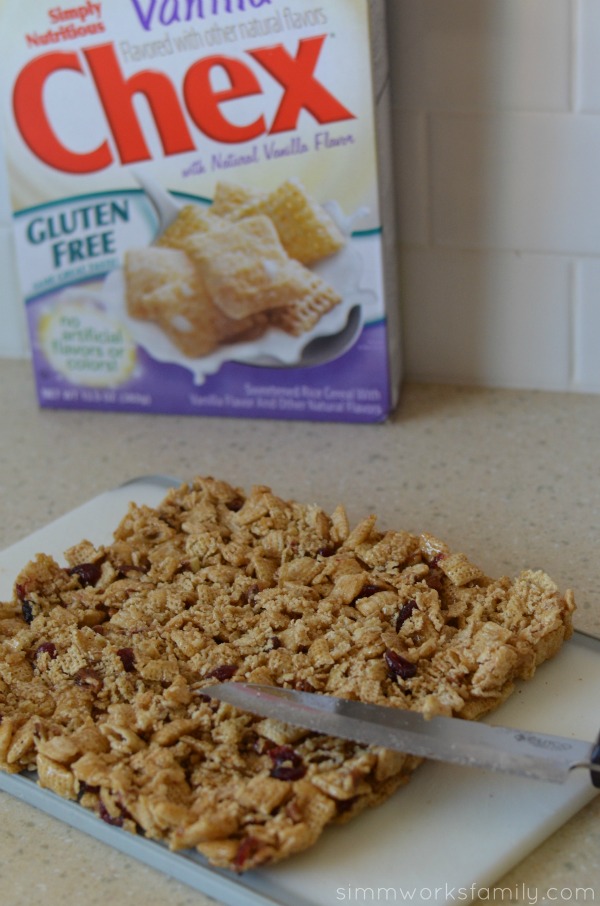 How easy was that? Now head on over to my Facebook page and see how you can win a free box of Vanilla Chex!
What's your favorite Chex flavor?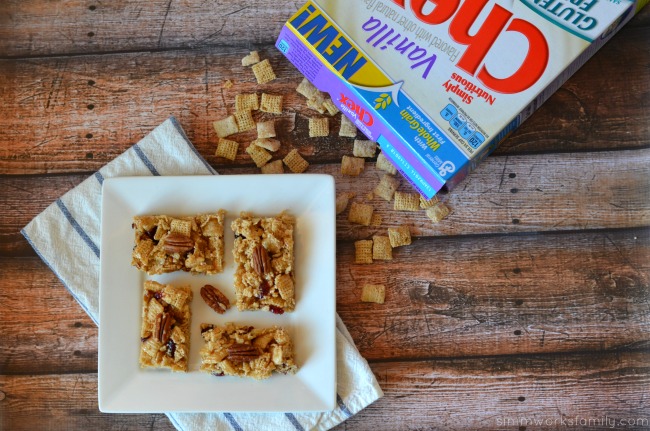 Disclaimer: I received two free boxes of Vanilla Chex in exchange for this recipe. We're a Chex loving family in this household so the boxes didn't last long… All opinions are my own.