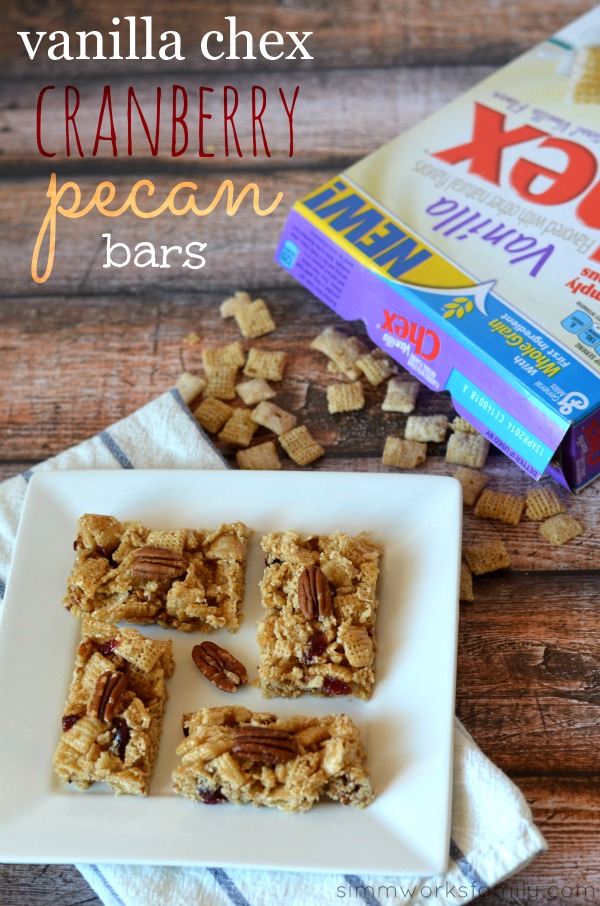 I love cereal. Like LURVE cereal. I could eat it for breakfast, lunch, and dinner. Too bad the husband doesn't do breakfast for dinner. But that's another story…
So when I received a few boxes of Vanilla Chex to try out in the mail I didn't hesitate to jump in and indulge in a bowl (or two). And when my daughter saw what I was doing she demanded that I share. I almost didn't.
I told her I was going to make something for our playgroup's halloween party with them and her eyes got big. She was so excited to see what I was going to make. And I'm pretty sure I made her day when I showed her these Vanilla Chex Cranberry Pecan bars I threw together.
They were pretty darn good!