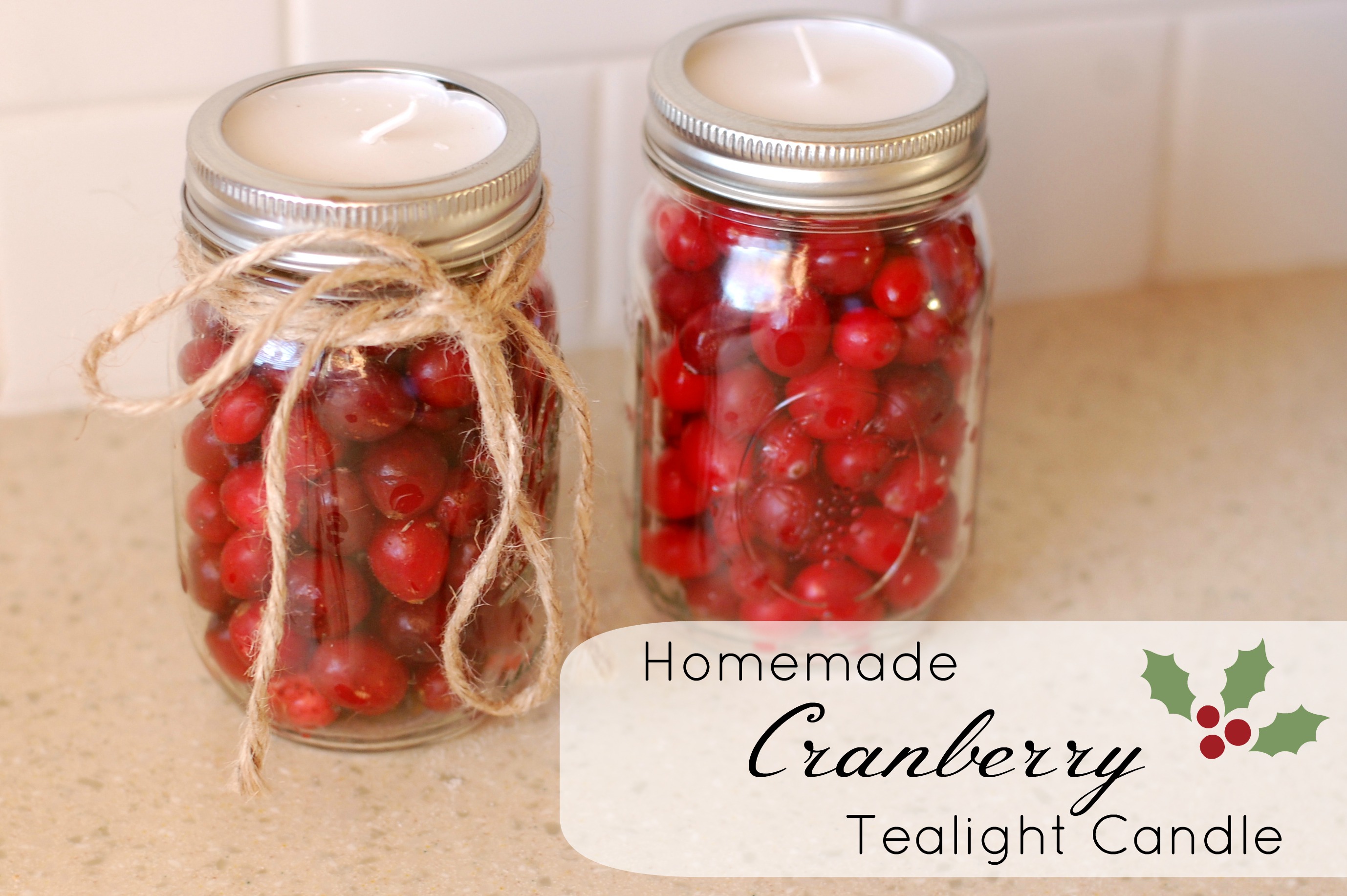 During the holidays I'm always looking for easy DIY ways to decorate the house. I also love any decoration that could be turned into a makeshift gift. After a little trip to Ikea I found these awesome larger tealight candles that are perfect for making my own candles for different seasons.
This homemade cranberry tealight candle takes a mason jar, some cranberries, and a tealight and makes it into so much more! If you have a few of these supplies lying around why not try your hand at making your own decorative candle for the holidays. Add a bit of twine and you have the perfect centerpiece or mantle display.
How to Make a Homemade Cranberry Tealight Candle
What you'll need:
regular mouth pint sized mason jars
bag of cranberries
Ikea GLIMMA candles
twine (optional)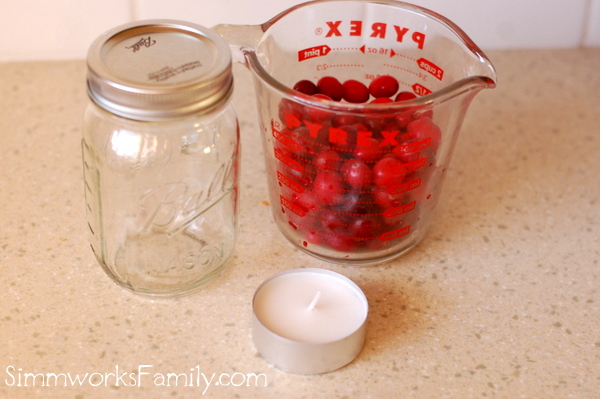 What you do:
1. Take lid off mason jar and discard flat disc.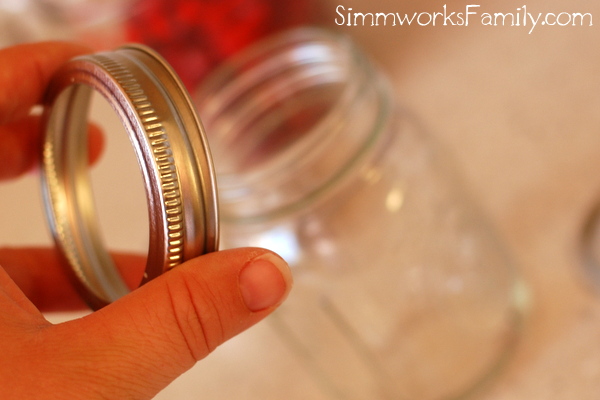 2. Pour in cranberries.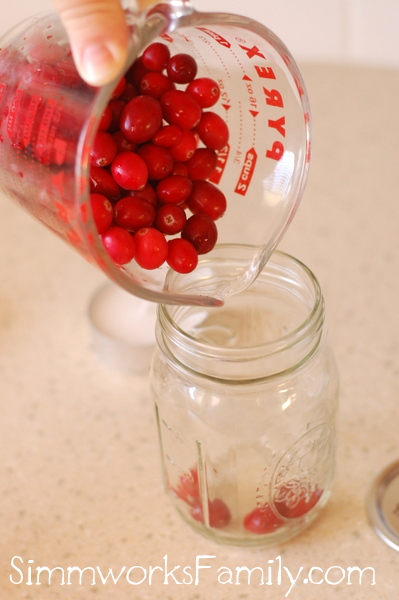 3. Stop at the fill line right below the neck of the jar.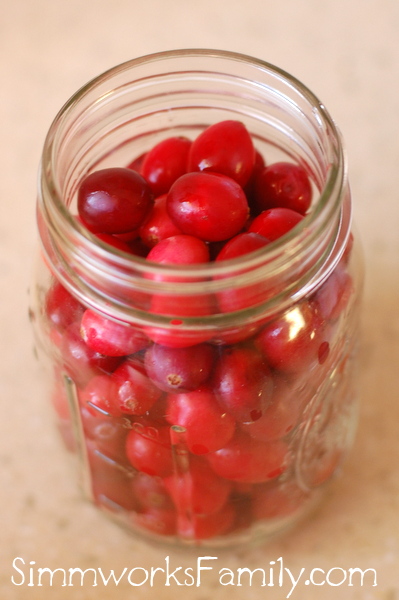 4. Place the candle on top of the berries. Make sure it's flush with the top of the jar.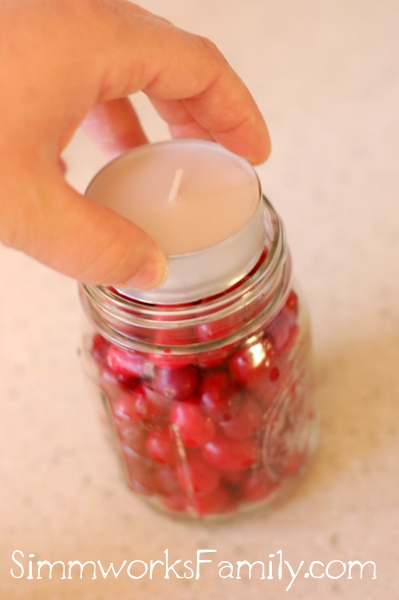 5. Screw on the lid.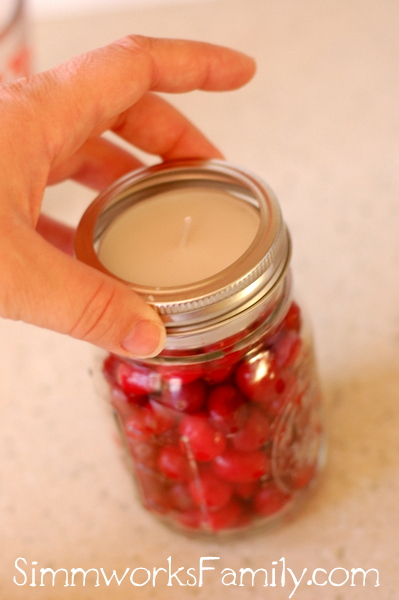 6. Embellish with twine, or ribbon, and enjoy your candle!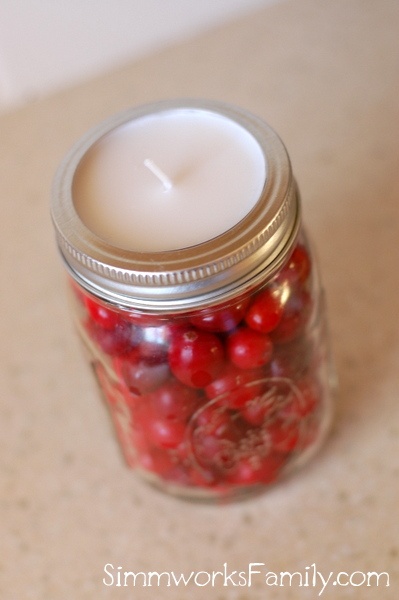 How do you create a festive atmosphere around the holidays?
This giveaway is now closed!