This post featuring creative gift ideas to encourage imagination is sponsored by RadioShack. #GiftSmart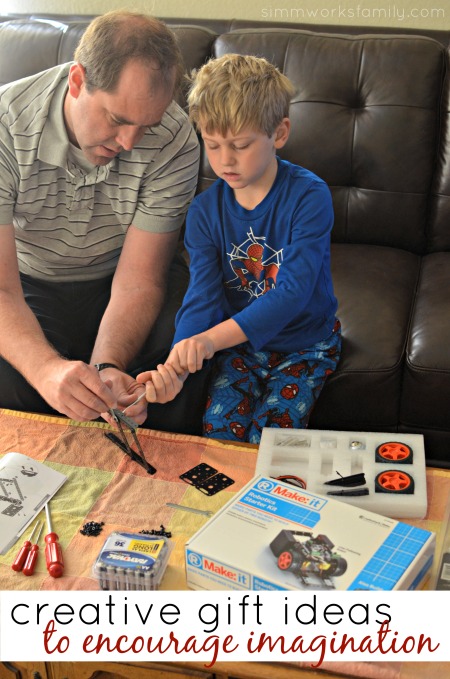 Is there any better feeling than waking up Christmas morning to watch the joy on your child's face as they open up a gift they've asked for all year long? I really don't think there is. And for my little engineers, any gift that puts their mind to work and gets their hands involved is something they will have on their list.
I don't know how it happened (ok, maybe I do) but both of my kids seem to have the drive to create and imagine up these crazy contraptions and inventions. So when I find gifts that will fill that need to work on something I snatch it up right away.
Two items that caught my eye the last time I was at RadioShack perusing around for holiday hexbugs for my son's stocking were absolutely perfect for both my son and my daughter.
With their curated selection of interactive toys and innovative products – perfect for anyone on your list this season – I wasn't surprised to find exactly what I needed.
Plus, if my local RadioShack was out of stock and they have the product I'm looking for elsewhere, RadioShack will ship for free directly to me! I don't have to stress about running around from one store to another to find the perfect gift.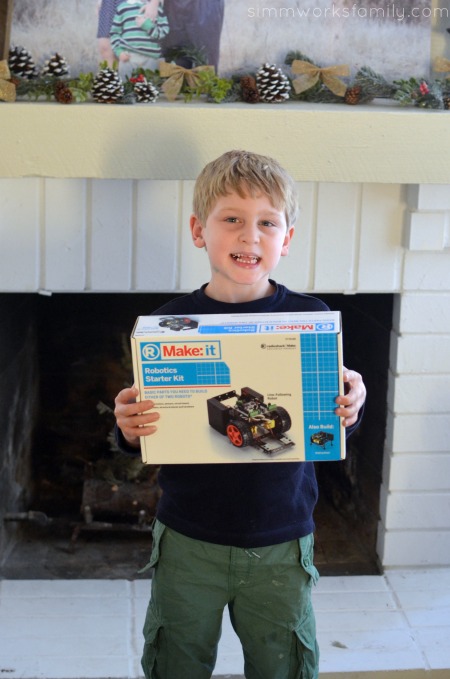 Make: it Robotics Starter Kit
My son is very into building things and has been begging us for a remote control robot. So why not get him his own robot kit that he could make together with his dad? The Make: it Robotics Starter Kit was the perfect gift solution!
The day after Thanksgiving my son woke up a little under the weather. So instead of running outside to play, he grabbed his robotics starter kit and headed to the living room to get started. He and his dad worked on it for quite a while together enjoying the process.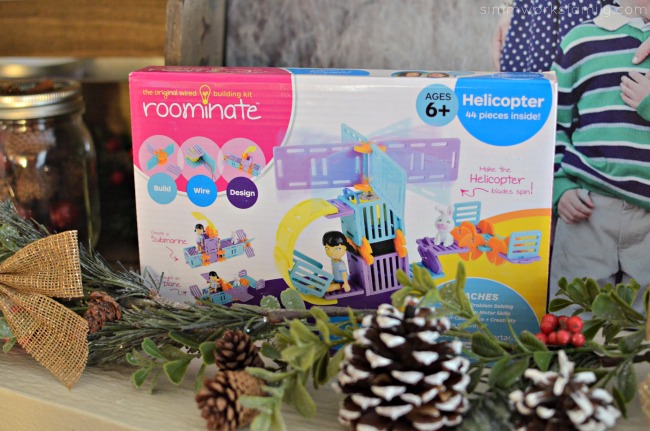 Roominate Helicopter
And my little girl isn't far behind with her excitement about engineering. After seeing Roominate on Shark Tank I was very excited to see these products in person myself. Luckily RadioShack came to the rescue with an awesome helicopter she could put together (with the help of her brother and dad).
The day after my son worked on his robot, she brought the box to him and asked him to help her make it. They worked on the body of the helicopter together and then asked their dad for help with the electronic portion.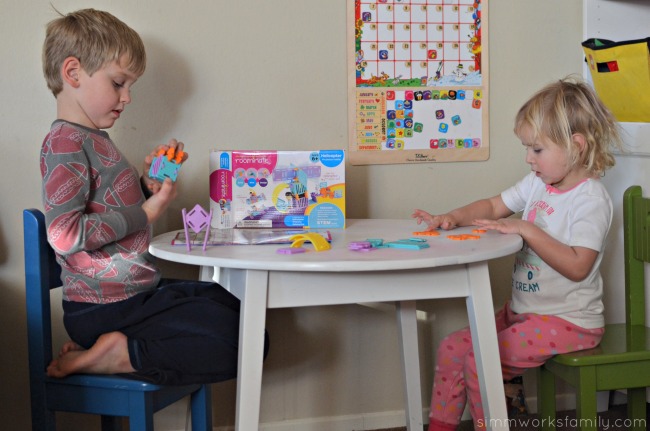 If you have more on your list to get, check out the great selection of toys and electronics at your local RadioShack. Looking for your nearest location? Check out the store locater.
Have you finished shopping for everyone on your list this holiday season?