This post featuring creative gift ideas to encourage imagination is sponsored by RadioShack. #GiftSmart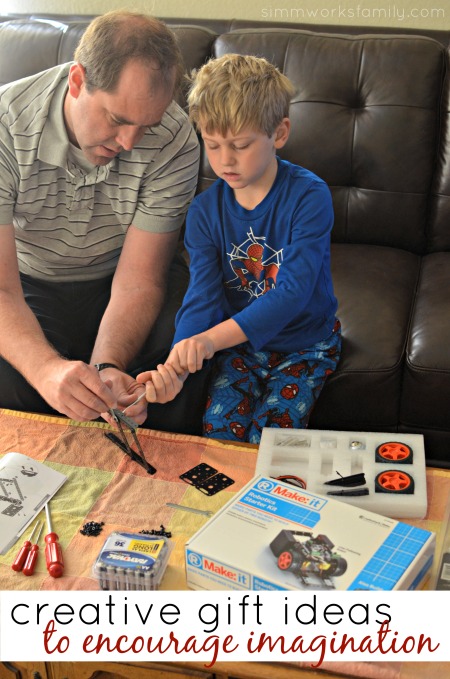 Is there any better feeling than waking up Christmas morning to watch the joy on your child's face as they open up a gift they've asked for all year long? I really don't think there is. And for my little engineers, any gift that puts their mind to work and gets their hands involved is something they will have on their list.
I don't know how it happened (ok, maybe I do) but both of my kids seem to have the drive to create and imagine up these crazy contraptions and inventions. So when I find gifts that will fill that need to work on something I snatch it up right away.