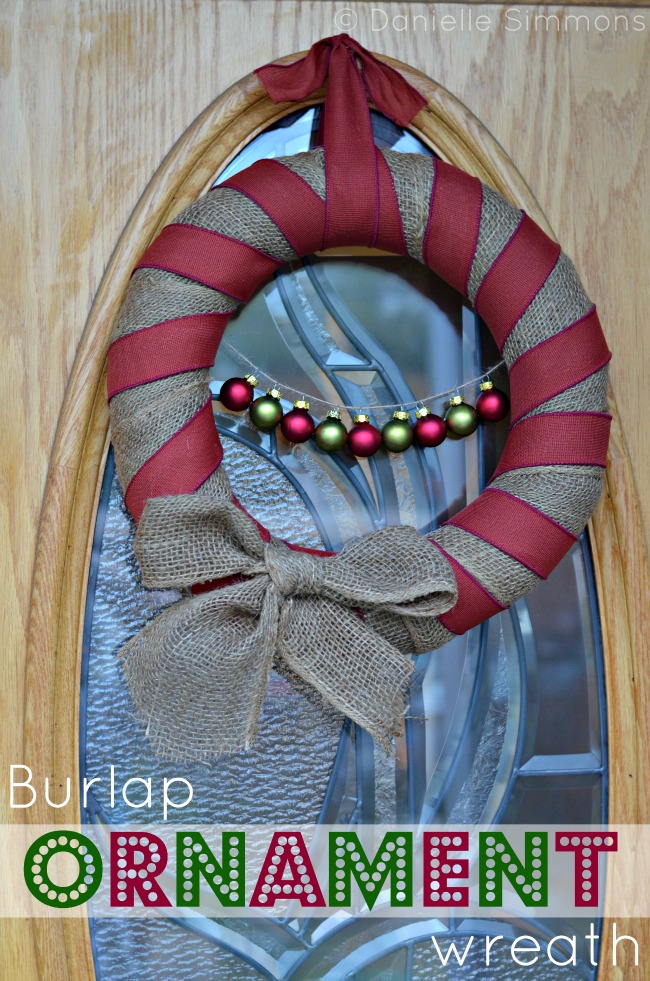 DIY Burlap Christmas Wreath Tutorial
A few weeks ago I shared on instagram a little glimpse on how naptime is spent for me. I'm usually either baking up something tasty, creating crafts, working on projects around the house or catching up on work. My office is a disaster just about every day of the year but that's ok. Because I can do what I love and am in my element!
When my best blogging friend, Mariah of Formula Mom, got to the end of her pregnancy I knew I wanted to do something special for her. So instead of actually making and sending her something, I made her a DIY Burlap Christmas Wreath Tutorial for her blog instead.
If you're a blogger, you know that this gift was well received! Especially after having a baby. So if you are looking for a festive way to decorate your door this Christmas, come check out my burlap Christmas wreath tutorial featured over on Formula Mom today! It's not only pretty but super easy to make! Takes less than 30 minutes.