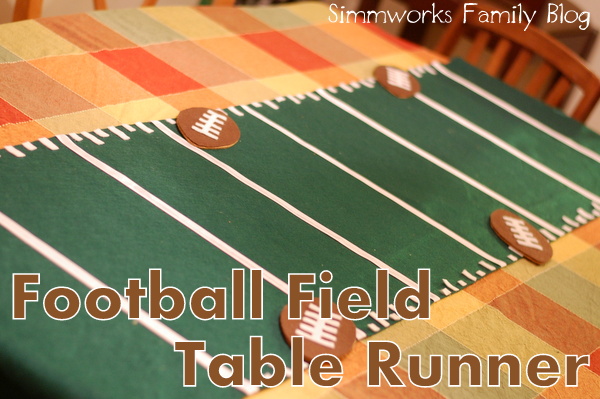 As I mentioned before, it's football season! And that means one thing… my husband will not respond to a thing I say on Sundays unless we're coming out of church or it's during a commercial. So I do what I do best when I have no one to talk to… I craft! And this weekend I made this awesome football field table runner for our dining room table.
Not only is this a festive and fun piece for the house, it can also be brought to the game to spice up a boring folding table or a truck bed. Why not make tailgating fun with a little crafty decor, right?
This table runner is quick, easy, and the best part is there's no sewing involved! So grab your glue, get some felt, and lets make a table runner! Then grab the scraps and make the football coasters to go along with it.
DIY Football Field Table Runner
What you need:
2 yards green felt (make sure it's the length and width you want for your table)
white ribbon
1 sheet white felt
tacky glue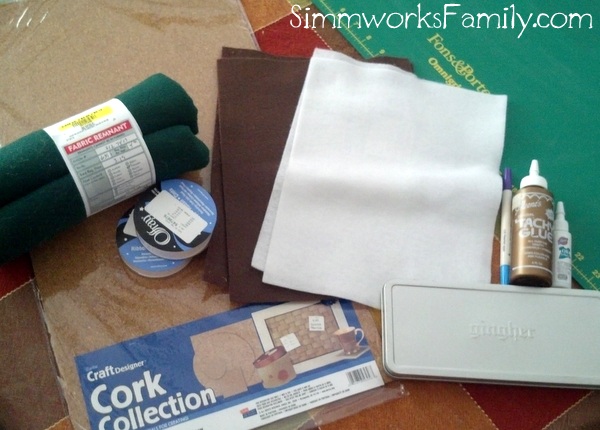 What you do:
1. Cut felt to size. Make sure the table runner runs the length of your table and hangs down off the table a bit.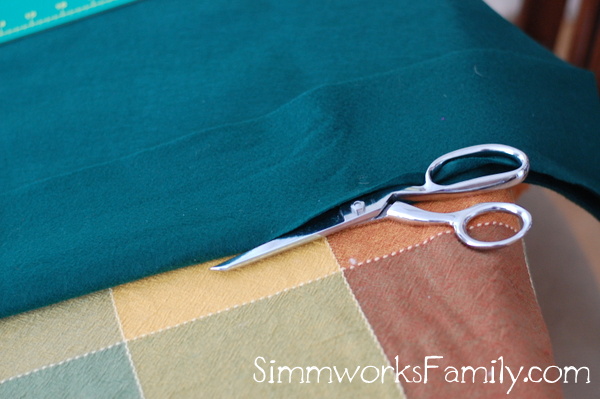 2. Cut ribbon to width of the runner. Allow about 1/2-1″ overhang on each side so that you can tuck it around the edge.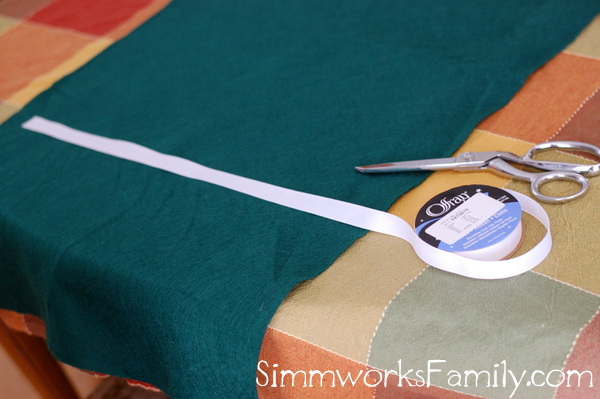 3. Glue the line down with tacky glue.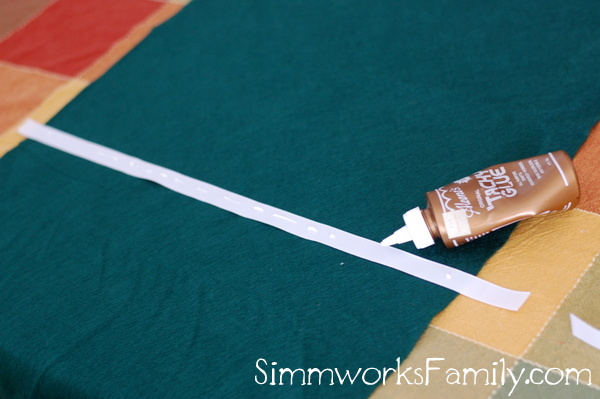 4. Glue the ends around the edges to create a seamless look.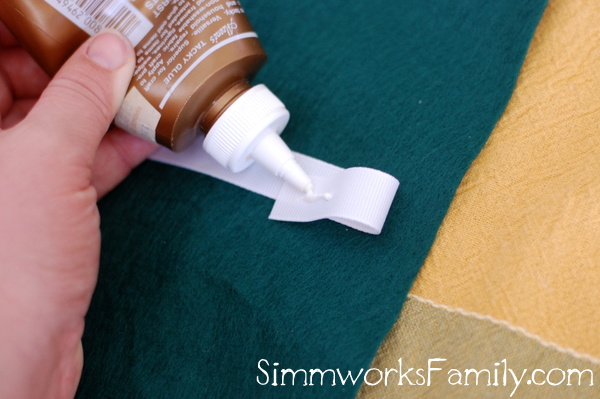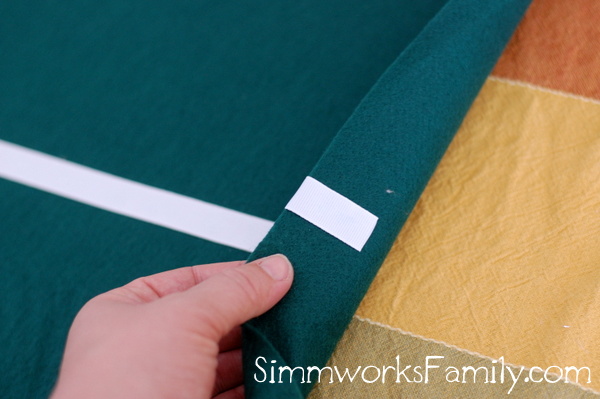 5. Repeat down the field leaving about a foot of space between each marker (or whatever looks best for your size table runner).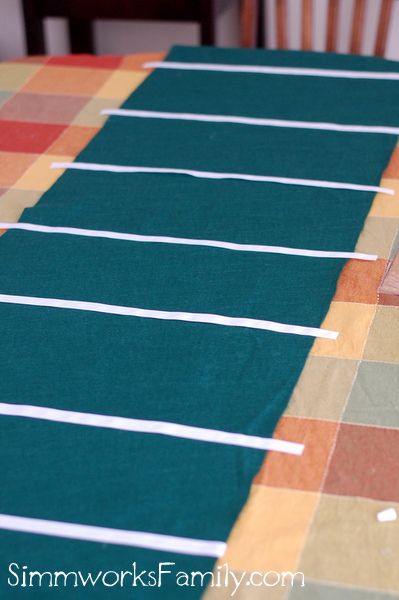 6. Take the white felt and cut out small yard markers to glue on in between the larger 10 yard lines. I alternated between small and large markers.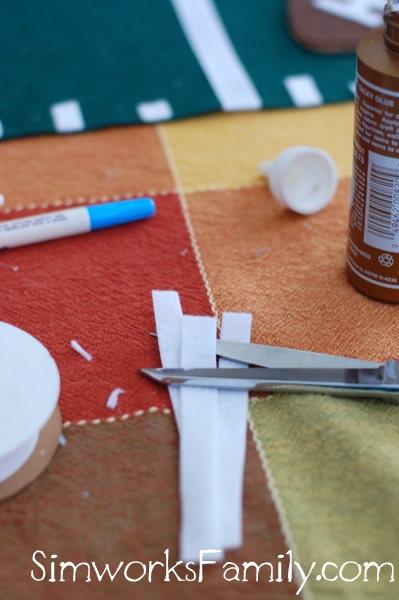 7. Allow table runner to dry and enjoy!
You can personalize with your team's name in the end zone or add numbers to each 10 yard line if you'd prefer. We loved the simplicity of the green field and white markers so we left it as-is.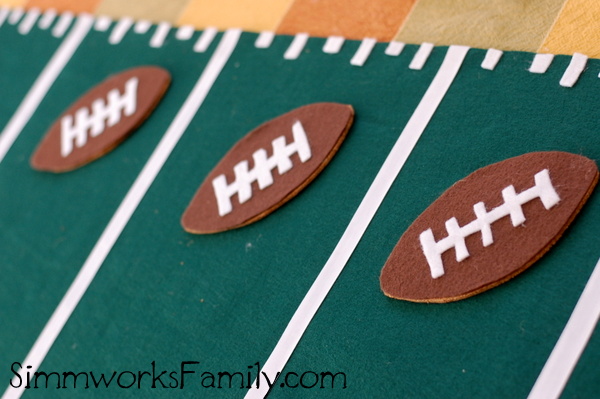 Do you tailgate? What's your favorite part about football?