Creating a DIY homework station isn't hard. In fact, you don't have to spend a lot of money to do it! This post featuring a DIY homework station is brought to you by Dollar Tree.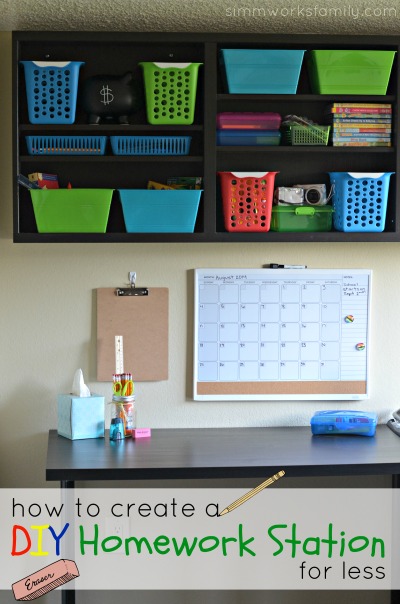 With my son starting kindergarten in September and the horror stories I've heard of the piles of homework that now get sent home with kindergartners I thought it'd be a good idea to create an easy DIY homework station for him to do his work and projects.
Since we now have an office in the new house I made sure to include a desk space in there for him to share with me and his father. Then we got to organizing and finding storage.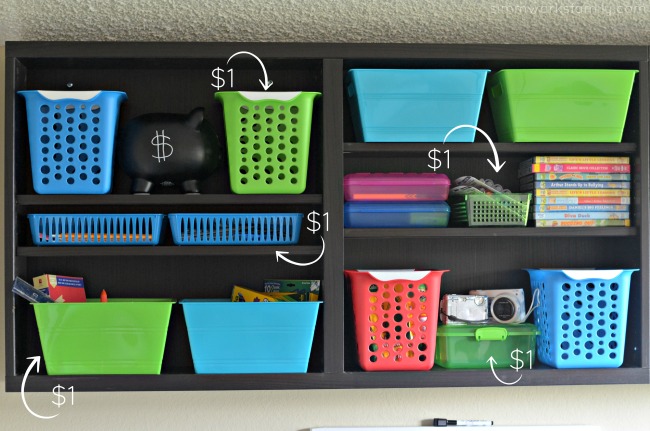 After my husband assembled the desk and hung up the shelving units we had from my previous office I set out to the Dollar Tree to find some organizational items and storage bins for all of our school and craft supplies. I ended up spending only $20 and LOVE how the space turned out.
Here's what I picked up:
4 solid rectangle bins (blue and green)
4 see through tall square bins (blue, green, and red)
1 3-pack pencil holders (blue)
1 pencil case (blue)
1 snap top storage organizer (green)
1 small rectangle mesh bin (blue)
1 200 count paper
2 spiral notebooks
1 6-pack folders
1 binder
1 binder calendar
1 clipboard
And after going through the huge haul of school supplies I purchased at the beginning of the week I was able to put everything away in it's place leaving the office nice and tidy. All ready for school to start!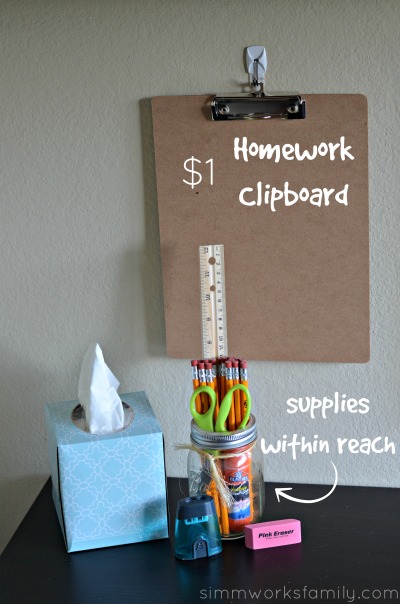 While I was excited to find so many storage bins and organizational items at Dollar Tree I sure wasn't surprised. Whenever I walk through the door I find things I need but would have paid way more at another store.
And if you're looking to stock up on more school supplies, check out their back to school section for paper, pencils, erasers, glue and more! Dollar Tree truly is a one stop shop for back to school needs.
You can find our completed homework space complete with labels in this post here.
Do you have a homework station set up at home?
Love what you read? Check out these great organization and school-related posts:
Pin this article for later!
Click the Pin button on the image below to save for later.