This easy DIY octopus costume is made with fun finds at our local dollar store. Total cost of the project? $5!! And it came together in less than 30 minutes.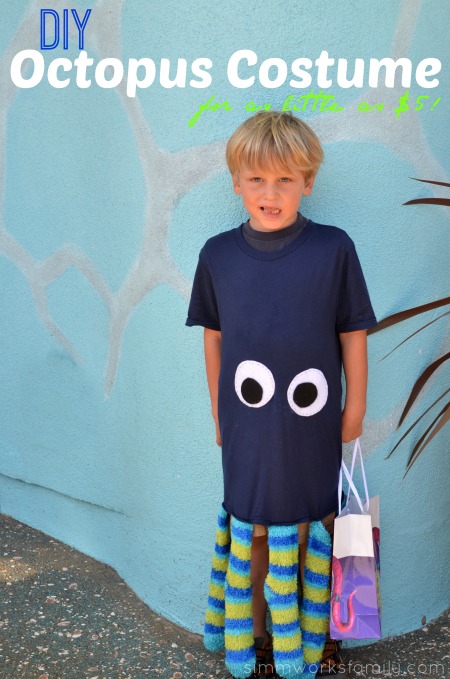 Two weeks ago my family and I were invited to take a peek at Sea World San Diego's Halloween Spooktacular. Since the invite suggested having our kids dress up in their favorite sea-inspired costumes I knew I would have to get creative.
So the night before the event – yeah, I know… last minute – we headed out in search of supplies for a cool sea costume for my son and daughter. After snagging an Ariel costume at another store for my daughter we headed over to Dollar Tree to see if anything caught our eye.
While there we saw many fun things to use in our costume in the toy aisle, we eventually settled on a simple and easy DIY octopus costume made out of a Dollar Tree shirt and Dollar Tree fuzzy socks. We walked out of the store only paying $5! How awesome is that?
Here's how we did it: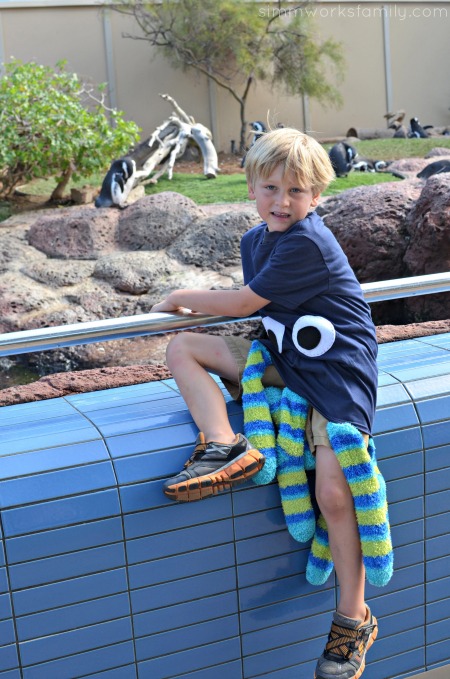 DIY Octopus Costume
What you need:
1 Dollar Tree shirt (any color)
4 pair Dollar Tree fuzzy socks (any color/pattern)
Black and White felt for eyeballs
wash cloths or microfiber shop towels
needle & thread
1. Grab the socks and stuff one washcloth/towel into each sock.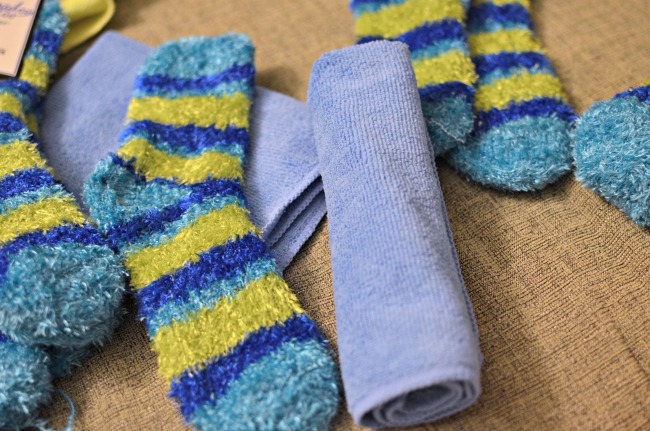 2. Cut out felt eye balls and sew pupil onto whites. Then sew the eyes onto the shirt 1/2 way down (you can put the shirt on your child and see where the eyes would best fit).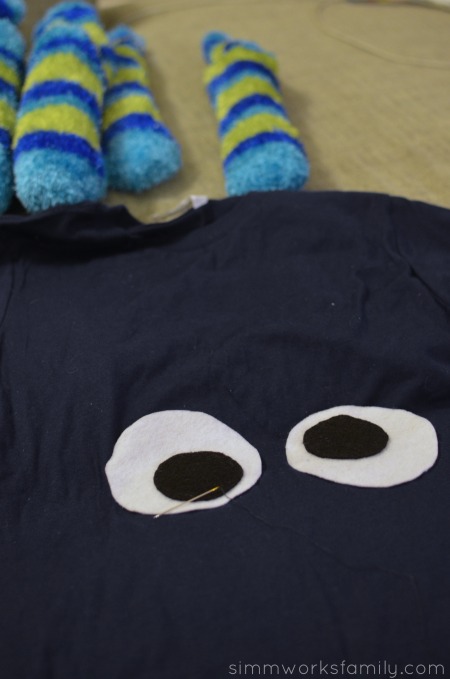 3. Sew stuffed legs onto the bottom hem of the shirt. Make sure to reinforce your stitches by going over them twice so the legs don't fly off after a night of fun trick or treating!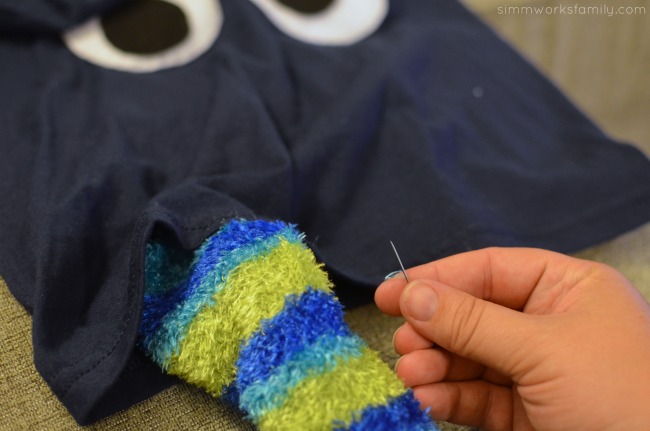 That's it! Now your octopus costume is complete! How easy was that? And it takes under an hour to make. If you have sewing skills and prefer to use a sewing machine it'd be even faster!
Too bad my sewing machine is hidden beneath boxes still in the garage… maybe next year!
If your little one would prefer a hat to complete the costume or would like to be a squid instead, consider picking up a beanie hat at Dollar Tree or sewing a felt squid hat in the same color as the shirt.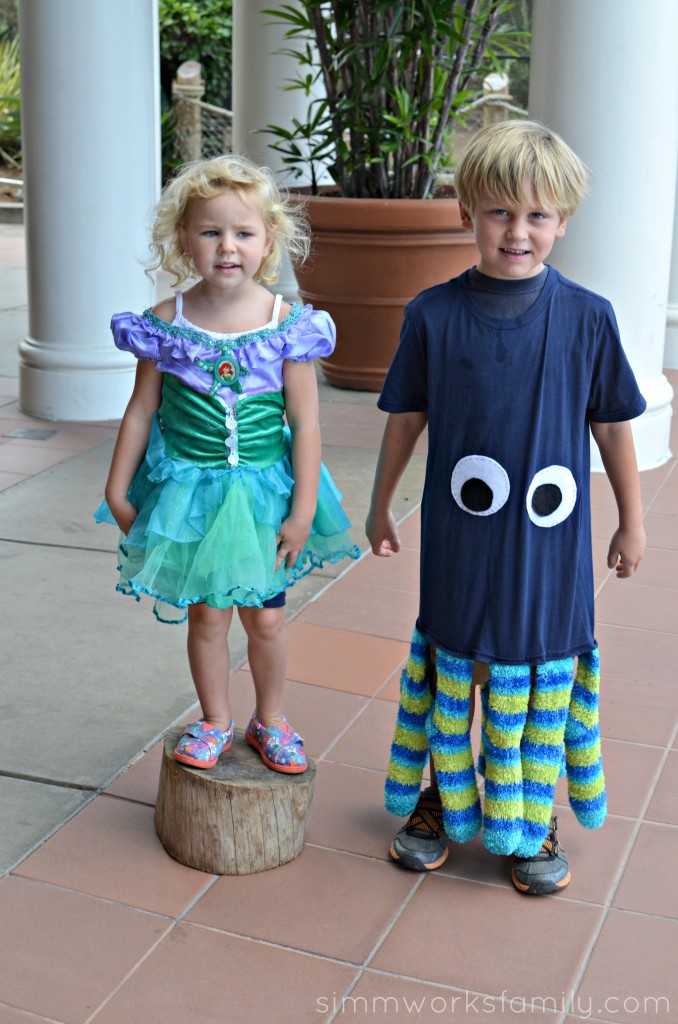 What will your little one be dressed up as for Halloween?
Love this idea? Here's some more:
Pin this article for later!
Click the Pin button on the image below to save for later.