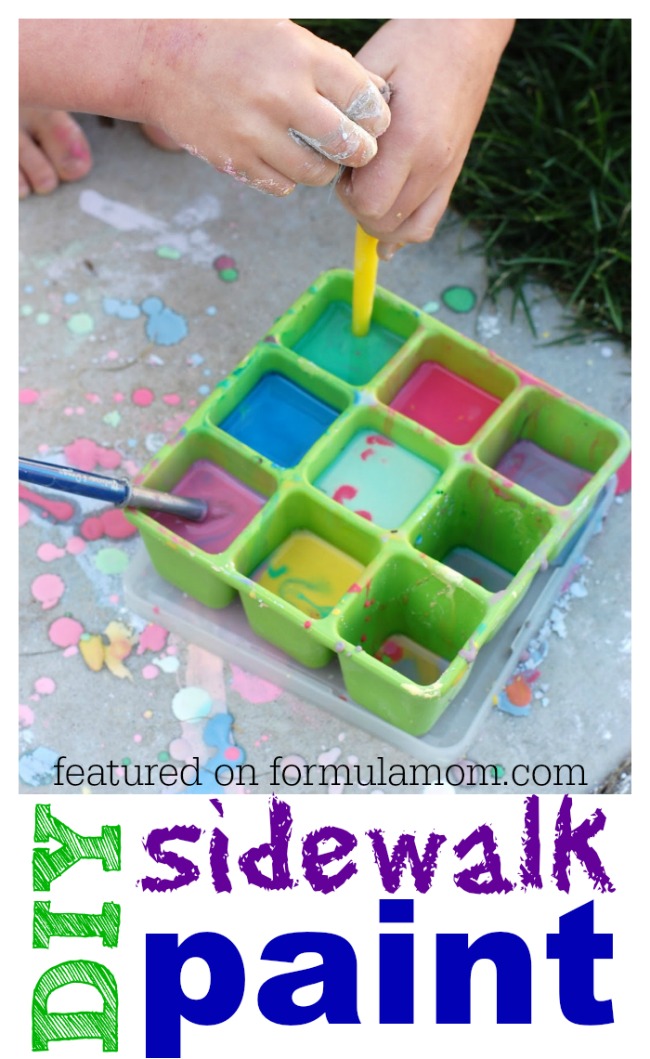 Quick and easy afternoon crafts are something we love to do. Especially when the weather is nice and the kids are eager to get outside. This craft is not only fun for the kids but it's easy to put together and very inexpensive. There are only three components to this paint: water, corn starch, and food coloring. You can't get any simpler than that.
An added bonus is the fact that both of my children could partake in this activity. My 15 month old doesn't have to sit back and watch Brother make yet another craft without her. She jumped right in as soon as she saw the brushes and didn't stop until it started getting cold out. I love how creative and imaginative both of them can be together with just paint and a sidewalk.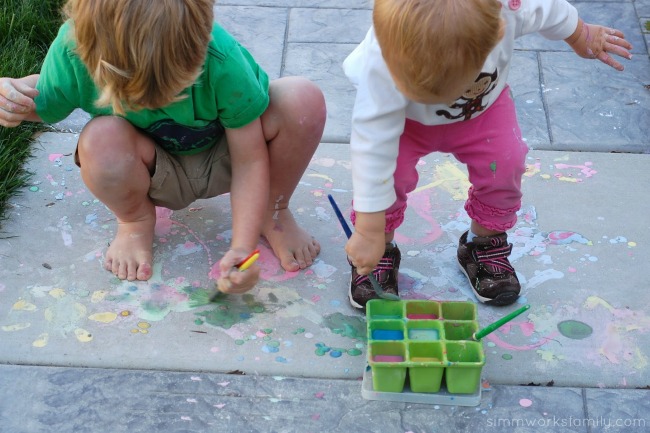 Check out how to make DIY Sidewalk Paint on Formula:Mom today!
This activity is not just for your preschooler. Infants and toddlers love it as well! My 15 month old daughter had a blast painting with her brother. She even wanted to share with mommy and tried to paint me and the camera a few times.