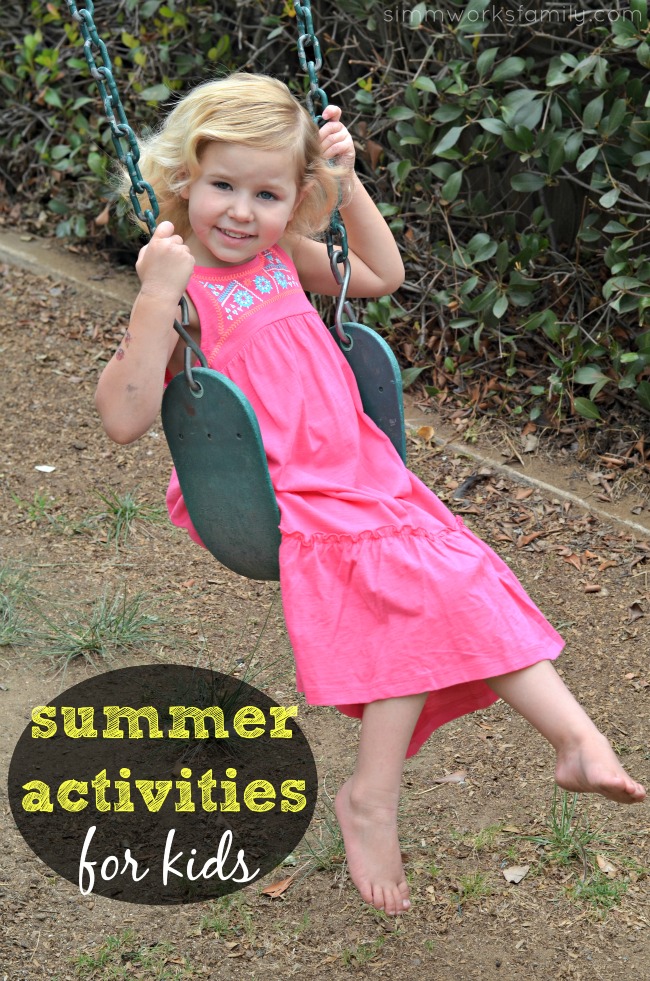 It's almost the end of another school year and weare planning out our summer activities. Since I work from home I need a great go-to list of activities to have prepped for the kids to do. We have checked out our friends lists and have created one of our own.
Someone on the interwebs mentioned the fact that we only have 18 summers with our kids. And while I'd like to think that we'll have more after they turn 18, I'm going to try and make the most of each of those summers.
I'm going to attempt to do at least one fun activity or craft at home with them each week. Then we'll plan one outing to visit the various spots around town. That way we have a good balance of things to do this summer.  Gotta hit up all of the fun we've mapped out on our Summer Bucket List.
Summer Activities for Kids
How are you keeping busy this summer?