This Sunday kicks off San Diego Restaurant Week and it is the perfect time to explore San Diego's diverse neighborhoods and incredible restaurants. Not only are there over 180 participating restaurants but you can choose to dine for lunch or dinner. We were invited to head over to Double Standard in downtown San Diego to sample their amazing menu.
We headed over for lunchtime before taking the kids to see The Lion King at the Civic Theater but were treated with some dinner offerings to get a sample of the amazing cuisine served by Chef Chris Gentile at dinnertime. And I have to tell you, lunch or dinner, you will NOT be disappointed with the menu. While it does change weekly due to it's seasonality, there is always some hidden gem that you'll just have to try. Like the amazing truffle fries or burrata bruschetta.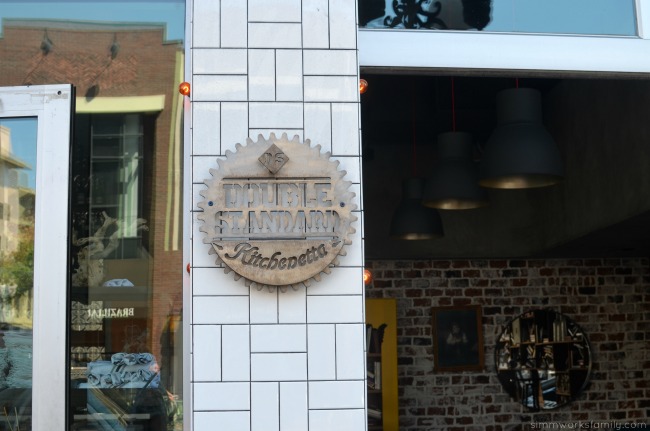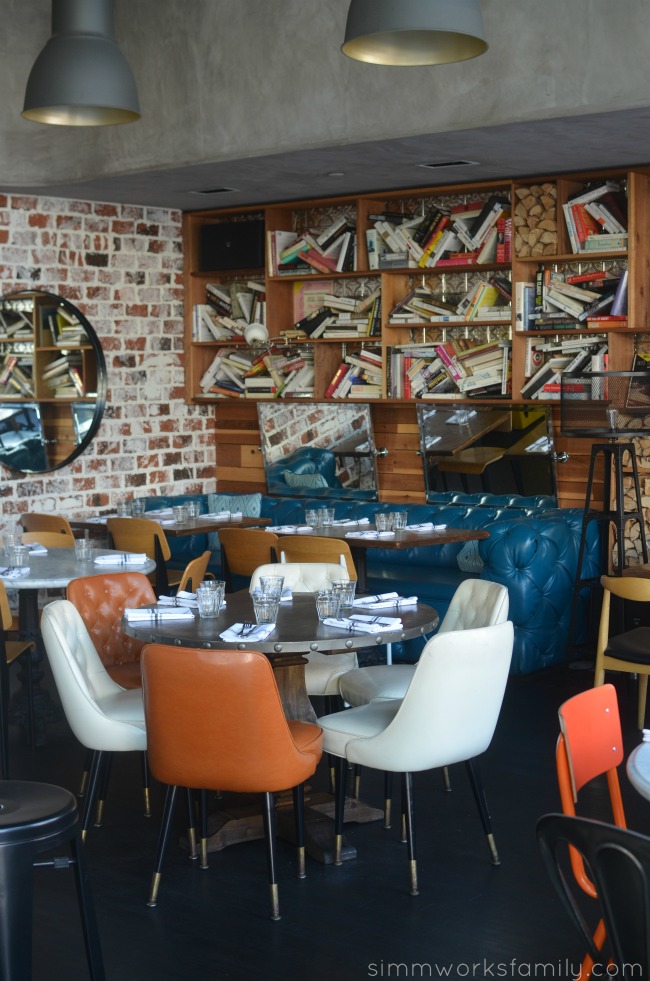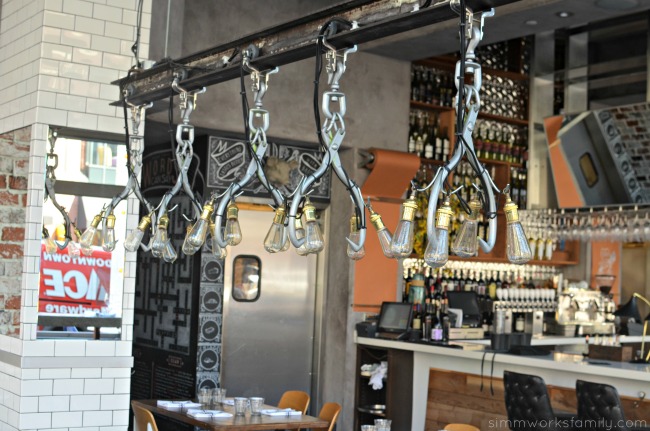 Double Standard Kitchenette | San Diego Gaslamp
As soon as we walked up to Double Standard we were taken away by the openness and flow of the space. It was warm, relaxing, and inviting. And when you are dining with your kids downtown, having spacious tables is a must. The kids quickly chose a table with a comfy couch-like booth seat. As soon as we were seated we were able to order the kids a pizza to share along with some delicious sounding truffle fries. The server was kind enough to bring out 1/2 of an order of truffle fries and 1/2 of an order of regular fries in case the kids didn't like the truffle oil.
We then ordered our lunch and each chose to start with something different. My husband was in the mood for a salad and I couldn't turn down the burrata bruschetta. Who can turn down burrata? After taking a moment to look more at the menu, I settled on the short rib sandwich while my husband selected the steak sandwich.
With the spread on our table, no one was going home hungry. And wow was it good. The freshness of the tomatoes in the bruschetta, the creaminess of the cheese. And the piece of brioche toast that came with my husband's romaine salad? Oh wow. But then we got our sandwiches. I'm pretty sure I'd order that short rib sandwich every.single.time I came if they had the same menu. It was melt in your mouth good and, while I was full after one half (I did have to try the kids pizza and have a few truffle fries in addition to the burrata bruschetta), I wanted to eat that second half.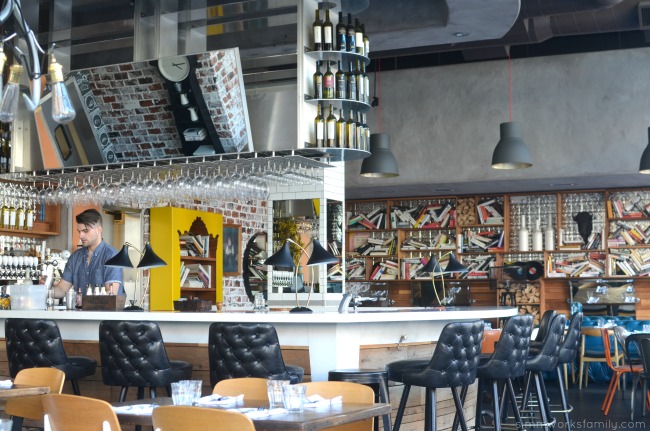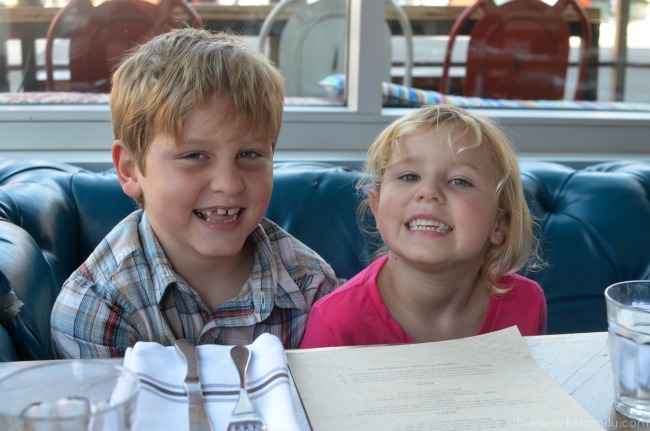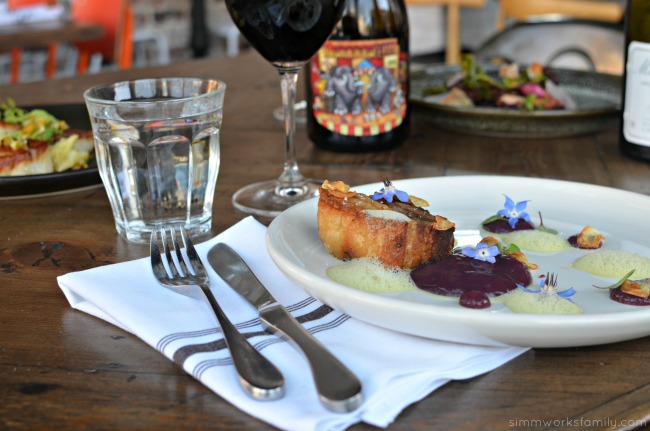 Double Standard | Restaurant Week Menu Highlights
This year you can choose to dine at Double Standard during lunch or dinner. And you won't be limited to just a few choices on a special menu. For lunch, you can enjoy a two course meal for $20 selecting any two items on the menu (one from the Verdura section). And for dinner you are in for a treat! $50 gets you a 3 course meal that will wow you. One starter, your main course, and a bit of dulce to complete the meal.
In addition to our amazing lunch, we were brought out a few examples of Double Standard's dinner menu. How beautiful are these plates? Stunning.
And the level of detail doesn't just stop at what you see. The flavors that are created with the combination of fresh ingredients and perfect seasonings lend to some wonderful dishes. Each ingredient is thought out and no two items are paired together without a reason. If you have a chance to stop by during restaurant week, I highly suggest the octopus or scallops.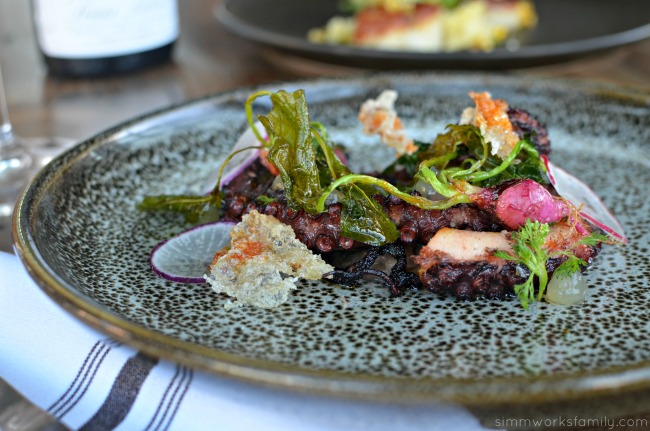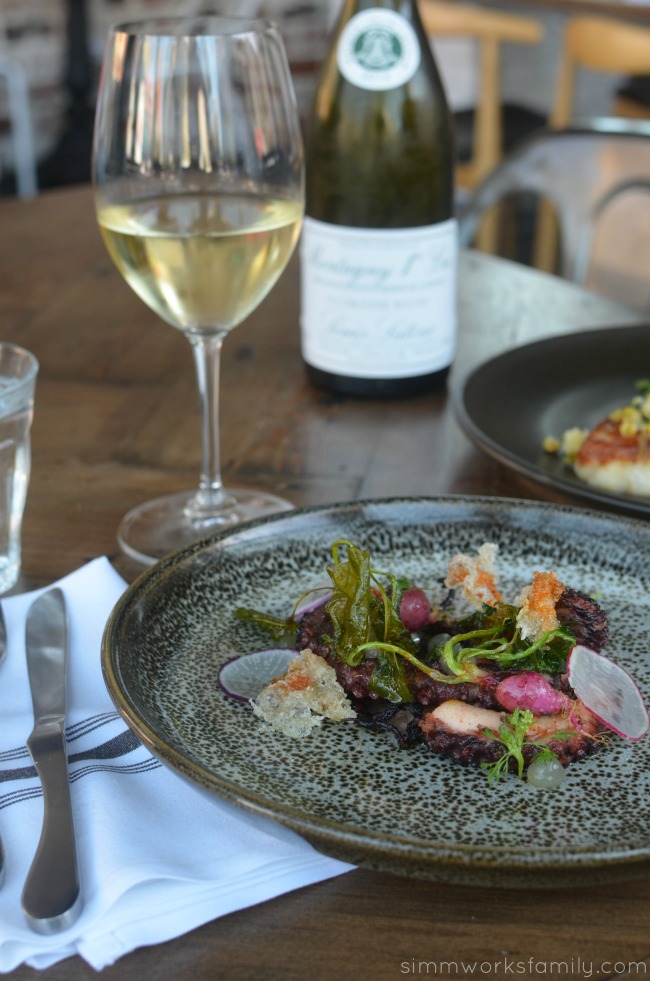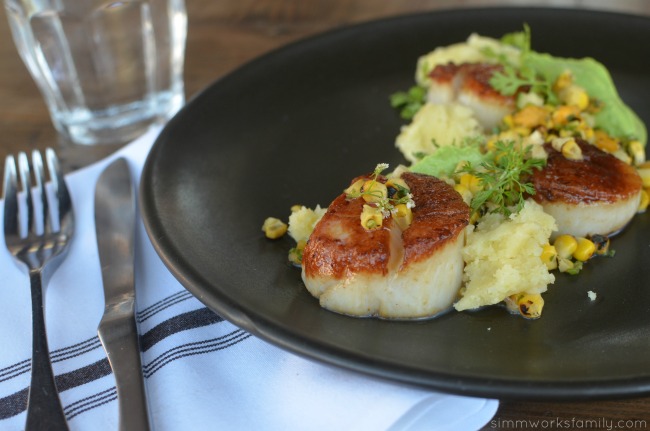 San Diego Restaurant Week | September 25th – October 2nd 2016
It is no secret that San Diego is quickly becoming one of the U.S.'s culinary hotspots. Whether you are a San Diego native or just want to dine out like one, San Diego Restaurant Week is the perfect time to explore San Diego's diverse neighborhoods and incredible restaurants.
During San Diego Restaurant Week, Sunday, September 25th through Sunday, October 2nd, over 180 participating restaurants will Celebrate Local by offering you dishes featuring ingredients sourced from our region! Fresh has never tasted so good and it has never been a better time to discover why foodies LOVE San Diego!
For eight days only enjoy dishes compiled of local products and ingredients at over 180 participating restaurants throughout San Diego County. Dinner will be served as a three-course, prix-fixe menu for just $20, $30, $40 or $50 per person and lunch will be served as a two-course prix-fixe menu for only $10, $15 or $20 per person.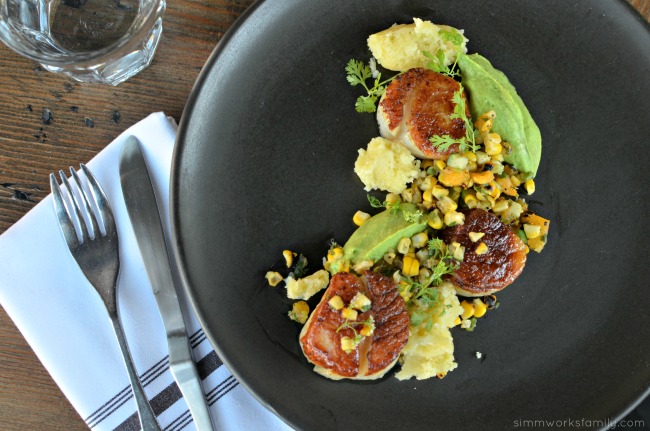 What restaurant are you looking forward to trying?