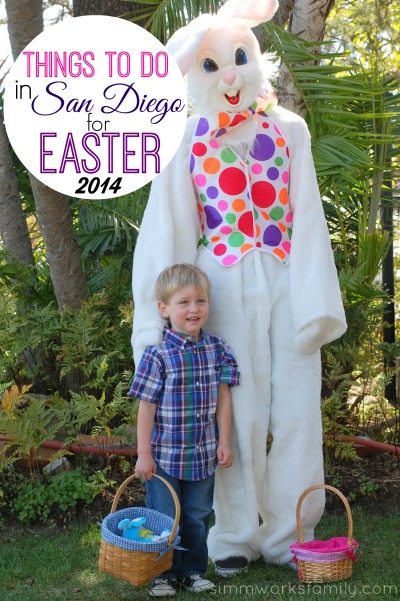 With Easter right around the corner we're trying to figure out what activities we want to partake in around town. And that means one thing to the kids… Easter egg hunts! They absolutely love meeting up with friends and participating in some of the fun hunts going on here in San Diego.
From events at the local hotels, to great programs put on by Parks & Rec, there's something for everyone to do in San Diego for Easter with kids. You just have to know about it!
So we've put together a fun list of a handful of ideas for you to check out. If you do check out any of these events please let us know! And if you have any more ideas, link them up in the comments below!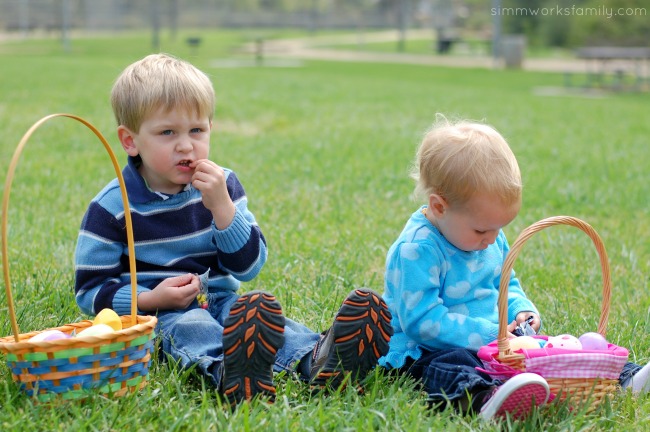 There are multiple spots for hunting down Easter eggs in San Diego. Follow the Easter bunny as he makes his way throughout the county. The one place I always check with first is our local church. They usually know who's hosting a good egg hunt for the kids.
And every year my mother-in-law invites us out to her alma mater, Our Lady of Peace, for their annual Easter egg hunt event for the kids of Alumni. But if you want some more great ideas of where to check out, here are a few places to look.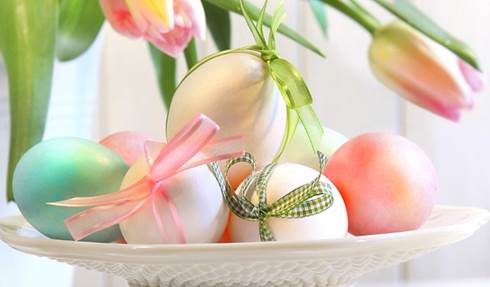 Easter Egg Hunts
Hotel Del Coronado: Easter morning will be kicked off at the Hotel Del with a good old-fashioned egg hunt! There will be three different hunts on the oceanfront Windsor Lawn from 10am to 10:40am, to include children of all ages. Another round of egg hunts will take place from 12pm to 12:40pm. There is no cost for the egg hunts and baskets are provided. Please register at 619-522-8815. (For Hotel, Brunch and Sheerwater Breakfast Guests Only)
Seaside Center for Spiritual Living: With musical artist Karl Anthony and his hilarious and passionate performance along with an inspiring choir, brass band, and their annual Easter Egg Hunt, Seaside Center for Spiritual Living in Encinitas invites to to join them on Easter Sunday.
Services are at 6 am (featuring release of doves and followed by a pancake breakfast), 9am, and 11am. Youth services are available at 9am and 11am. The Easter Egg hunt begins at noon. This event is free.
Allied Gardens Recreation Center: On April 19, 2014 from 11:00 pm – 2:00 pm come join the community at the Allied Gardens Recreation Center in San Diego for a great time! Children ages 1 – 13+ are invited to participate in the Spring Egg Hunt, have fun in the Party jumps, make crafts, face painting and enjoy refreshments available for purchase. Egg Hunts are divided by age division.
For more great Easter egg hunt locations at the local parks, check out this guide courtesy of San Diego Biz Mart.
Other Easter Activities
Easter Bunny Teas: On Friday, April 18 and Saturday, April 19, the Easter Bunny Teas at the Westgate Hotel will feature kid friendly petit fours and mini pastries paired with a traditional European afternoon tea. Families can partake in an Easter egg hunt located in the Riviera Terrace, watch a demonstration by a magician and meet the Easter Bunny.  The events will run from 2:30 p.m. to 5:00 p.m. both days. The price is $45 for adults and $30 for children 12 and under, plus tax and gratuity.
Craft 'Egg'stravaganza: The south end of the Windsor Lawn at the Hotel Del will also be the site for a fun zone with crafts for all ages from 9:30am to 1:30pm. Reservations are not necessary for crafts. (For Guests and Non-Guests)
For more great Easter activities (and a full list of Easter Egg hunts in San Diego) check out the Easter Guide at SanDiegoParent.com.
What activities do you love to do around Easter?