This post brought to you by KRAFT Natural Shredded Cheese and Safeway. All opinions are 100% mine.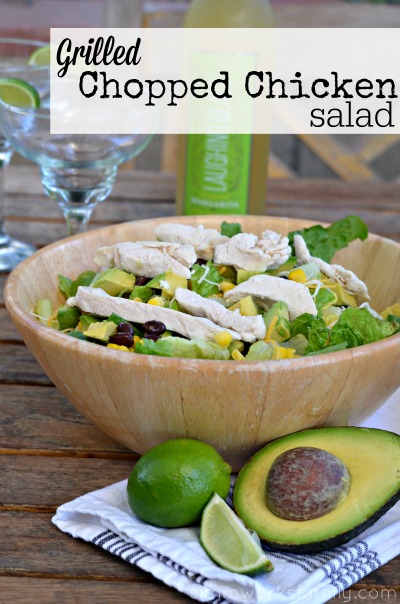 During these hot months the one thing I love are easy summer dinners. Meals that I can prep in advance and throw together in minutes for the whole family to enjoy as well as meals that are tasty and perfect for when we have company over.
We're in the midst of moving right now but still want to have friends over so this weekend we kept things simple and made this delicious Chopped Grilled Chicken Salad.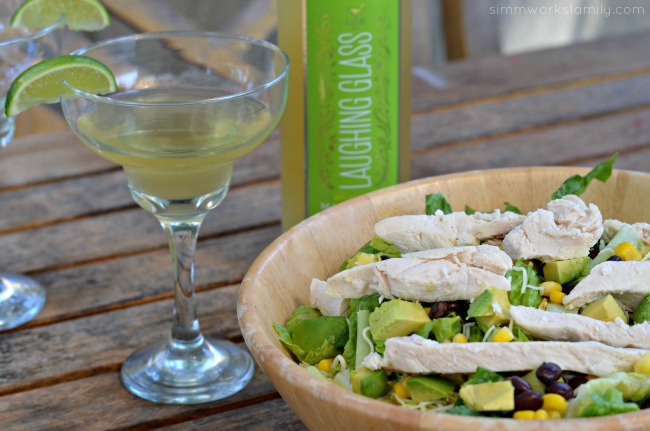 I included a lot of great flavors from the fresh produce we have in abundance right now and added our favorite KRAFT Mexican Blend Four Cheese and some KRAFT Zesty Italian dressing to spice it up a bit.
Now the recipe originally called for KRAFT Zesty Lime dressing but I couldn't find it in our store so I improvised and squeezed lime over the salad after I mixed the dressing in. Delicious!
And paired with a Laughing Glass margarita, this meal made the perfect easy summer entertaining meal that not only came together quickly, but is low in calories as well. We served chips and salsa before eating and enjoyed some watermelon for dessert.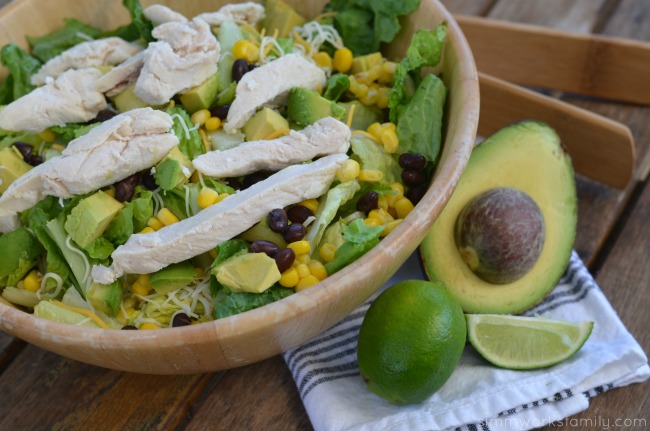 KRAFT Chopped Grilled Chicken Salad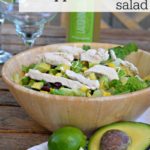 2/3 cup KRAFT Zesty Lime Vinaigrette Dressing (divided)
6 boneless skinless chicken breasts
1 10 ounce package torn romaine lettuce
1/2 cup frozen corn (thawed)
1 can black beans (15 ounce, rinsed)
1 avocado (chopped)
1 large tomato (chopped)
1/2 cup slivered red onions
1/2 cup KRAFT Mexican Style Finely Shredded Four Cheese
Pour 1/3 cup dressing over the chicken breast and let marinate for 30 minutes in the fridge.
Heat grill to medium high. Remove chicken from marinade. Discard marinade. Grill chicken 6 to 8 minutes on each side, until cooked thoroughly (165 degrees).
Meanwhile, combine remaining dressing with all other ingredients besides the cheese in a large bowl.
Slice chicken and place over salad. Top everything with cheese and enjoy!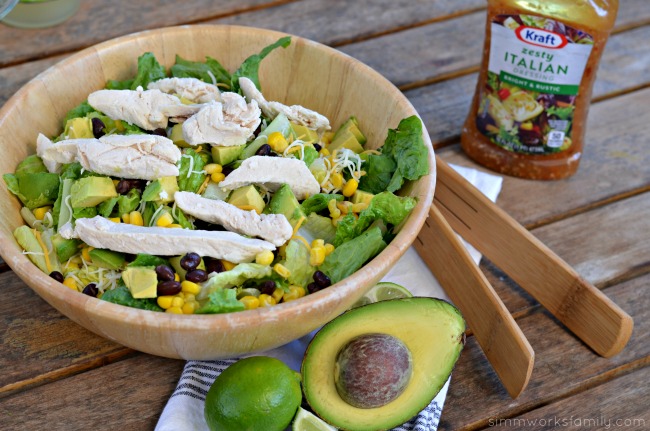 Finding the KRAFT products, especially the packages of cheese, was simple and easy thanks to the great display in store.
Plus there's now less packaging but still the same two cups in every package of KRAFT cheese.
Safeway Just For You made it easy to save on the ingredients I needed for dinner.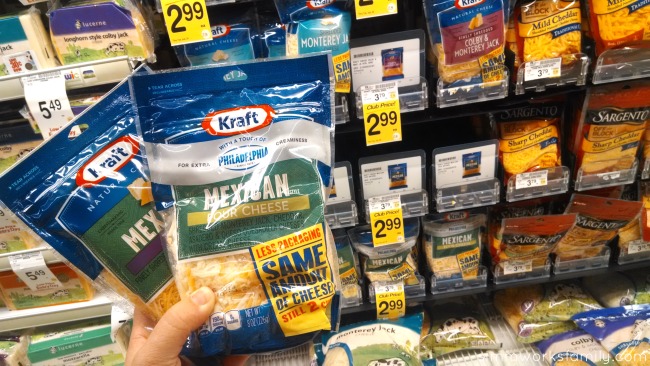 What's your favorite easy summer dinner recipe?