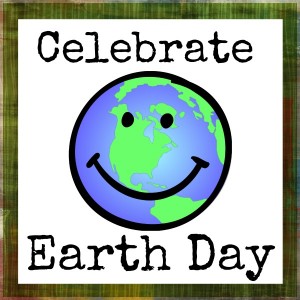 With Earth Day coming up on April 22nd I thought I'd try and share a few great ways for us to start thinking more about our effect on our planet. Americans generate trash at an astonishing rate of four pounds per day per person, which translates to 600,000 tons per day or 210 million tons per year!
While the most important way to save valuable resources is to use as few as possible in the first place, recycling and using recycled products is the next step. By teaching my children to recycle while they're young, I hope to instill in them the importance of taking care of the planet we live on.
We have been lucky enough to find an eco-healthy preschool that continues to educate them on the importance of not only recycling but reducing our use of plastics, etc and showing them how to reuse the products we do take into our home.
Every few weeks we are sent home with some great ideas on how to continue what they learn in preschool and put it to action at home. Here are a few reasons why we continue to practice what we teach:
Benefits of Recycling
Conserves natural resources like trees, metal, oil, and minerals for future generations.
Lessens habitat destruction as a result of deforestation.
Recycling reduces need for raw materials and helps preserve our forests.
Saves energy. A lot of energy is needed to make products from raw materials; recycling requires much less energy.
Prevents emissions of greenhouse gases and other pollutants, leading to cleaner air, cleaner water and a more stable climate.
Reduces the need for landfills and incinerators.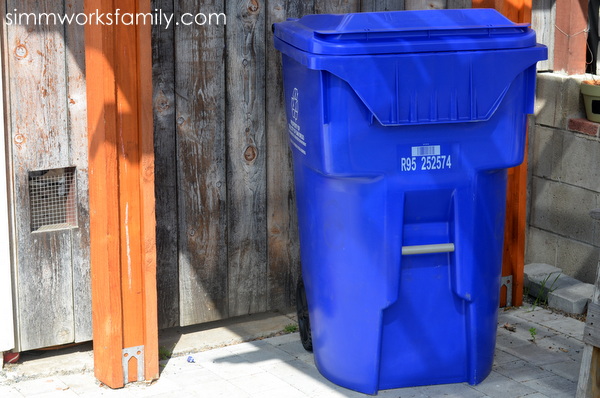 Now sometimes we need a few ways to help us in our daily approach to recycling, reducing, and reusing. Below are some easy steps that you can start incorporating into your home with little effort that'll make a huge impact:
17 Ways to Reduce, Reuse & Recycle
Recycle glass, paper, cardboard, aluminum and plastic.
Buy/sell used items.
Substitute rechargeable batteries for throw-away batteries.
Use a reusable bag for shopping.
Reduce junk mail.
Donate used books and magazines to your local library, school, hospital or nursing home.
Donate unwanted toys and clothing to your local charity.
Donate extra hangers to your local dry cleaner.
Reuse gift wrap and boxes.
Replace paper napkins and paper towels with cloth napkins and towels.
Purchase toilet paper made from recycled content.
Choose recycled office paper for printing.
Buy in bulk; use your own reusable containers.
Use old jars for storage or making homemade preserves.
Donate old computers to schools or non-profits.
Donate newspaper to animal shelters or pet stores.
Pick-up books, CDs, and videos from your local library or used bookstore.
 How do you get your kids involved in recycling?
To find out more about Eco-Healthy Child Care or to find an Eco-Healthy Child Care provider please check out this site: http://www.cehn.org/ehcc.
Disclosure: This is not a sponsored post.