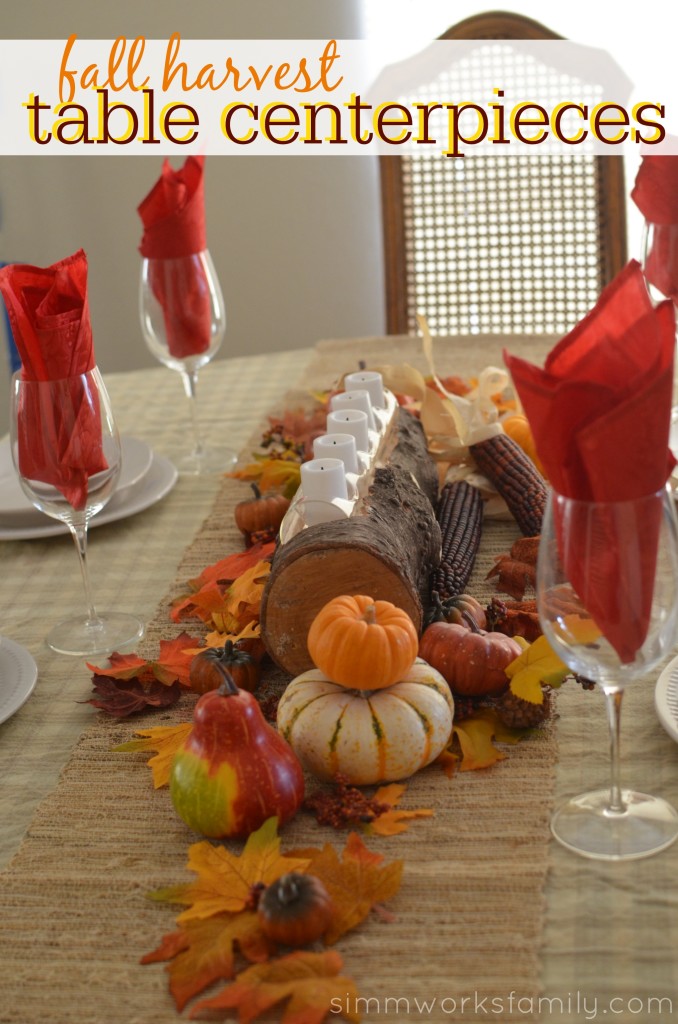 It is Thanksgiving weekend and in just a few days we'll be sitting around the table at my brother-in-laws house enjoying a wonderful meal with family. But that doesn't mean I don't create fall harvest table centerpieces at home as well.
I love creating a festive feel in the home and enjoy coming up with fun ideas to share the holidays with my family. I always look to the table centerpiece and mantel as my creative outlet to explore fun ideas during the change in seasons.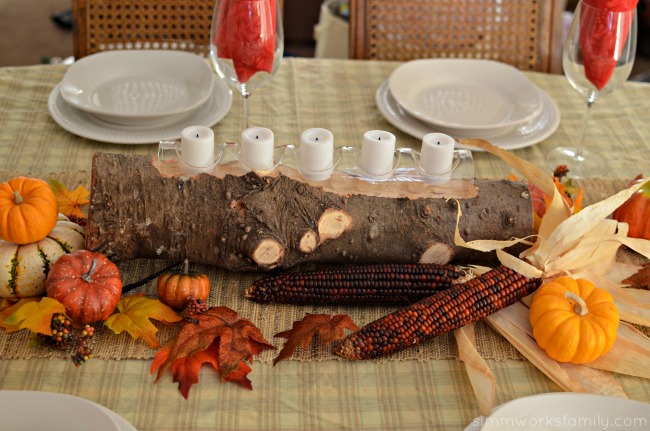 This year I wanted to focus on a centerpiece that wasn't too tall but still had a great fall feel. And when I was asked to create a piece around this fillable glass log with 5 flameless votives I thought it'd be the perfect thing to nestle into a carved log to create a rustic feel.
Now normally I use real candles in my tablescape but since I would be incorporating the wood log these flameless votives created an accident-free option.
How great does this piece look? A huge thanks to my husband for carving out the middle of this log to nestle in the fillable glass log.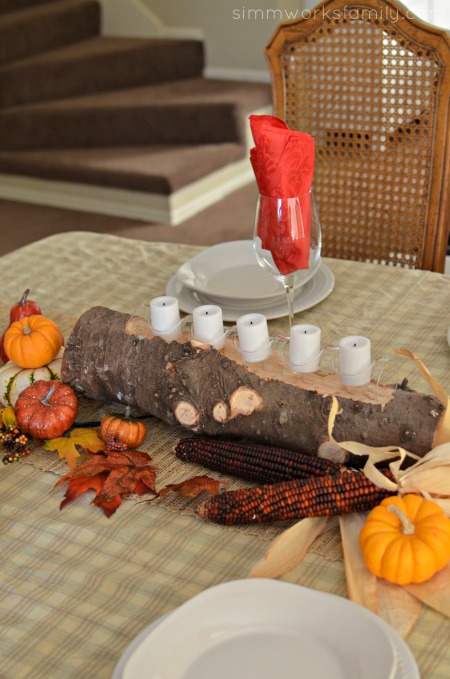 What's great about this votive set from QVC's Jill Bauer is that when I start decorating for Christmas I can simply fill with cranberries and evergreen to create a fun and festive table for Christmas.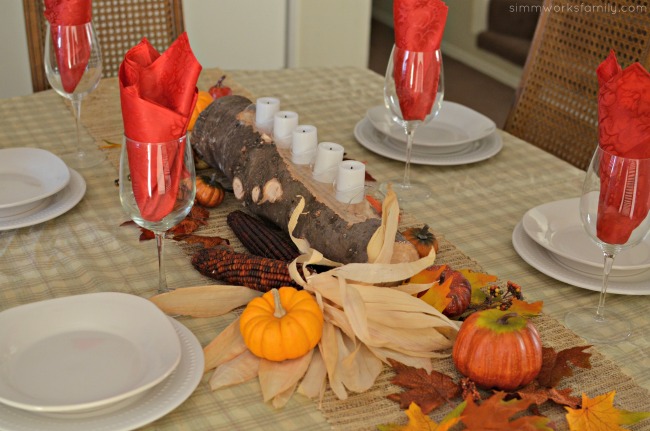 QVC's Jill Bauer hosts the network's popular show, You're Home with Jill® and provides fans with simple solutions for their busy lives through innovative products, a library of stress-free DIY projects, and crowd-pleasing recipes. Fans can connect with Jill on Facebook, Twitter, Pinterest, and Instagram at @jillbauerqvc.
How do you decorate your fall harvest table?