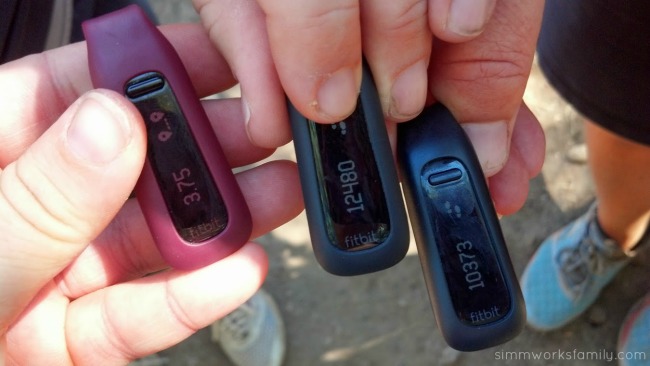 Getting back in shape this time around has been a very social journey. If it wasn't for the help and support of my friends I don't think I would have come as far as I have in my quest to getting down to my goal weight. So when I was asked to review the Fitbit One I knew I'd be able to utilize all that Fitbit has to offer with the help of my friends.
You see, Fitbit devices aren't just pedometers, they're a way to connect and check in with friends  in a friendly, competitive way to help motivate us to keep moving.
Since I was already familiar with the Zip and Flex, the One quickly found a home with me as I put it to work each day monitoring my steps, stairs, and sleep.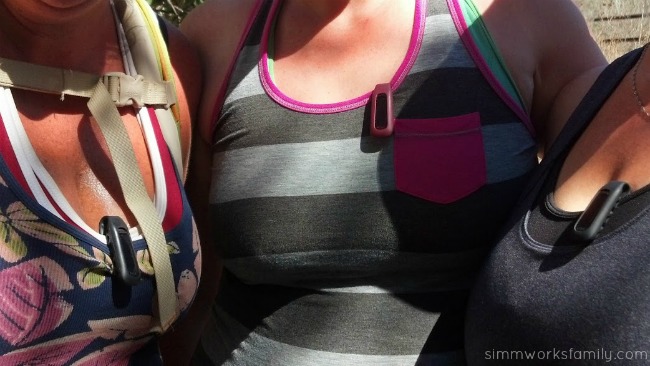 Bringing Fitness and Friends Together with Fitbit One
Since receiving my first Fitbit, I've told just about everyone I know about the awesome way I'm staying fit and motivated to continue my journey. So when I received my One, a few of my friends, and my husband, already had One's.
Being able to keep track of our activity on each others dashboards and connect with users through message boards has brought us even closer and has motivated us to continually challenge ourselves and work together to figure out the best ways to keep our steps up.
From hikes, to classes at the gym, to walks around the neighborhood, my friends help keep me going and my Fitbit One tracks everything I do. And then they continue to motivate me online as well.
One™ Wireless Activity + Sleep Tracker
Tracks steps, distance, calories burned and floors climbed.
Monitors your sleep and wakes you with silent alarm.
Wirelessly syncs to computers and select smartphones.
Sweat, rain, and splash proof.
Includes clip, wireless sync dongle, charging cable and sleep band.
With my One I can not only count my steps and track my sleep like my Flex, but I can also count flights of stairs as well. So when I went out on a hike yesterday I was able to see that I climbed 114 flights of stairs while out.
And like the Flex, the One charges quickly and the battery life lasts at least one week at a time. It's nice to not have to change batteries every few weeks.
The only thing I have to remember is to keep my One on. With the Flex I always had it on my wrist, but since I clip the One onto my clothes I just have to remember to either wear it to bed or clip it on when I get dressed in the morning.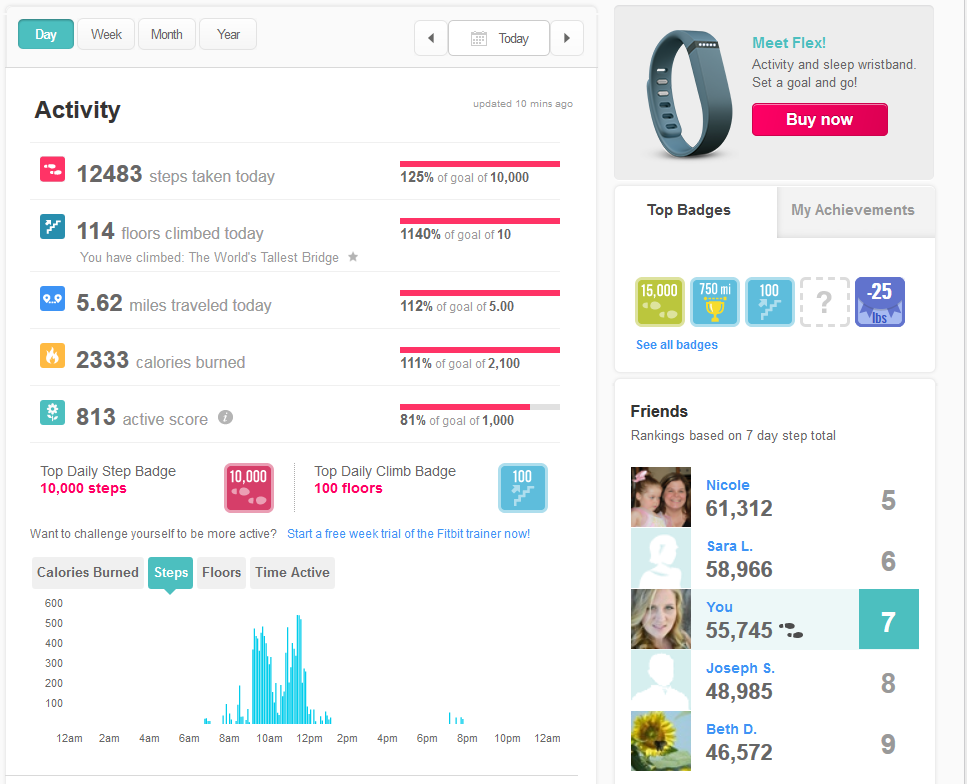 You can purchase the One on the Fitbit website, on Amazon, or from these various retailers. You can find Fitbit on Facebook and follow them on twitter at @Fitbit.
Disclaimer: I am a Fitbit Ambassador. I received a Fitbit One for review purposes only. This post contains affiliate links. All opinions are my own.