Kids are getting way too much screen time these days. With the help of this free chore chart printable and our sponsor, Walmart and SheSpeaks, we've create a way to trade clean time for screen time in an effort of reducing screen time and getting the kids more involved in the household chores!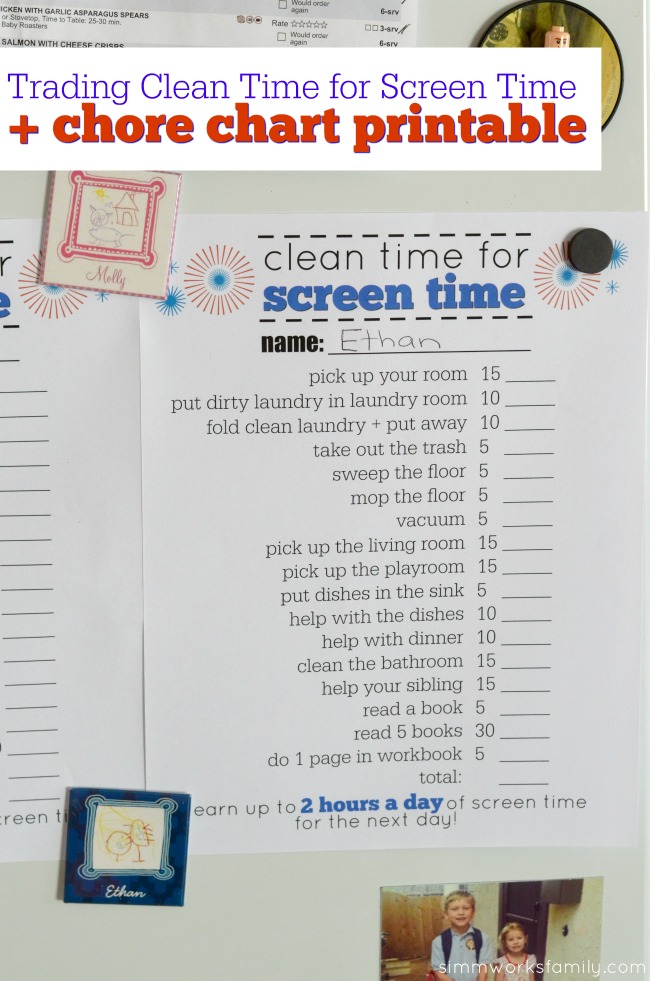 My son has been out of school for two weeks now and my daughter graduates preschool tomorrow. To say that we're in full summer mode is pretty accurate. And when you work from home, that means you have to get creative with ways to keep them busy without resorting to letting them watch tv all day. Because what's that going to do for them when they get back to school, right?
In an effort to lessen the amount of times I hear, "I'm bored," and to try and ramp up the kids involvement in household chores after starting them slow with cleaning their rooms, I created a system where they earn screen time (up to 2 hours a day) in exchange for doing certain tasks. And in an effort to better keep track of those hours – because it was getting quite difficult in my head – I created a free chore chart printable as well.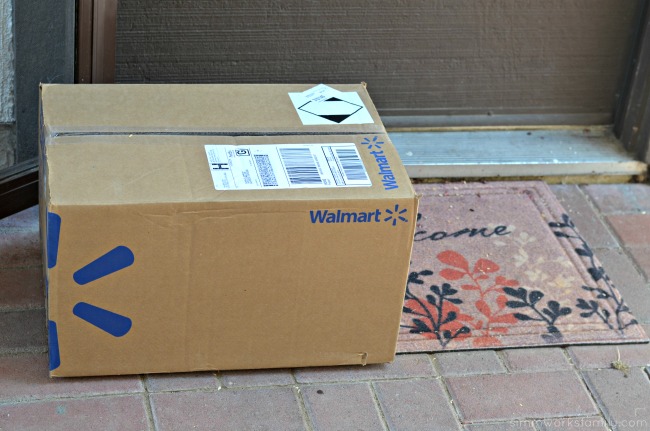 Once we got going I realized we needed to restock the cleaning cabinet so I headed over to www.avoidtheoops.com and grabbed a few essentials including:
Dawn dish soap
Mr. Clean magic erasers
Cascade detergent pods
Swiffer refill pads
Dawn dish soap
Febreeze spray
I was able to order everything online and, with orders of $50+, get shipping to my door free. Took the hassle out of bringing all of the kids to the store with me and trying to haul everything around! The best part is we were able to stock up on larger sizes and simply refill our smaller bottles and keep the larger sizes in the garage. This means we're less likely to run out without a back up. And when we do run out? Walmart.com will be there to help!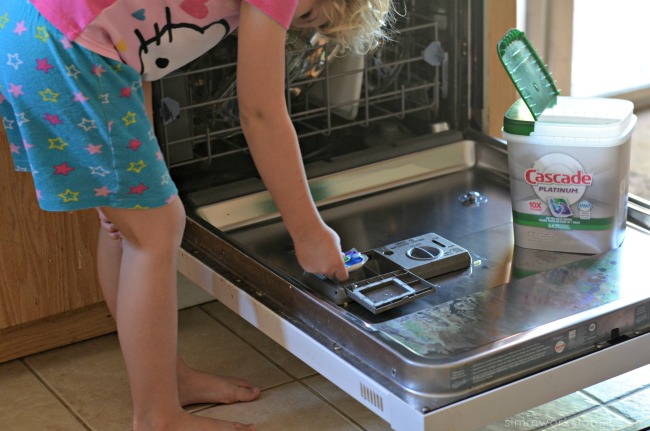 How to Trade Clean Time for Screen Time
Come up with a list of tasks your children can do or help with
Assign a minute value to each task
Create a max number of minutes the children can earn each day (sometimes we even throw in a bonus or two)
Stock up on cleaning supplies from Walmart.com
Let the kids start tackling things on the list
Put the responsibility of tracking in the kids hands – have them check off tasks as they complete them
Once the kids are done with accruing their minutes, let them know how much screen time they have for the next day (this is key)
Start the whole process over the next day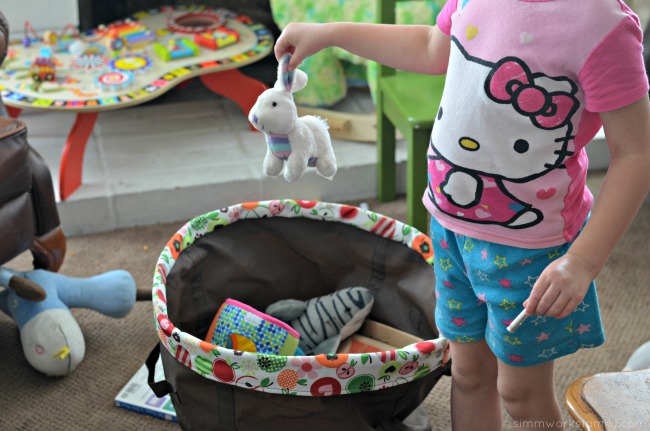 What I've found over these past few weeks after instilling this system in our home is the following: 
My kids really hate cleaning but REALLY love their tv and tablet time.
My son has been more eager to help when we offer to find new games on the tablet for him to play as well (including educational games).
Making sure they know that the time they earn that day is for the NEXT day is really important. And, hopefully, it's teaching them delayed gratification.
Our limit of 2 hours max has still yet to be met. The kids usually earn between 30-55 minutes each day.
We still need to re-evaluate our weekend tv and screen time rule. That might change as we move forward.
Family movie time or family shows watched together is not counted against their earned time.
If mom or dad turns on the tv, they don't lose their earned time.
The kids are really getting creative in finding ways to keep them entertained AND they're actually playing together!
This means a whole lot of oops moments. Spills, messes, general disaster areas in various rooms of the house. But that's OK! With the help of our www.avoidtheoops.com supplies and their willingness to earn more time for the next day, most of the oopses are picked up.
Their moods have improved. We have less fighting, less bickering, and more helping.
(or click the photo below)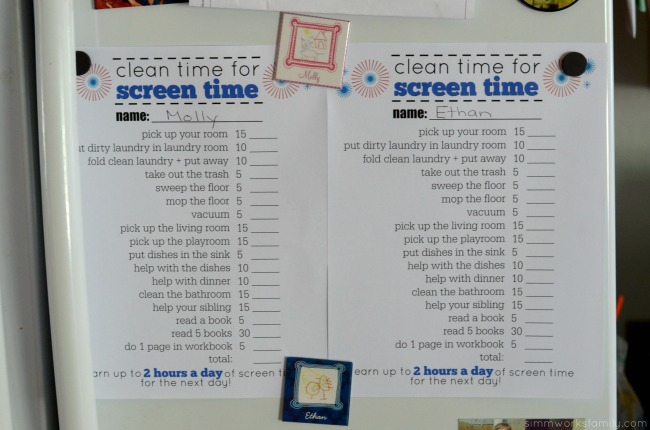 How do you get your kids involved in household chores? What age do you start?