These 10 tips to teach children the basics of organization can help get your kids to start picking up after themselves and stop leaving messes all over the house.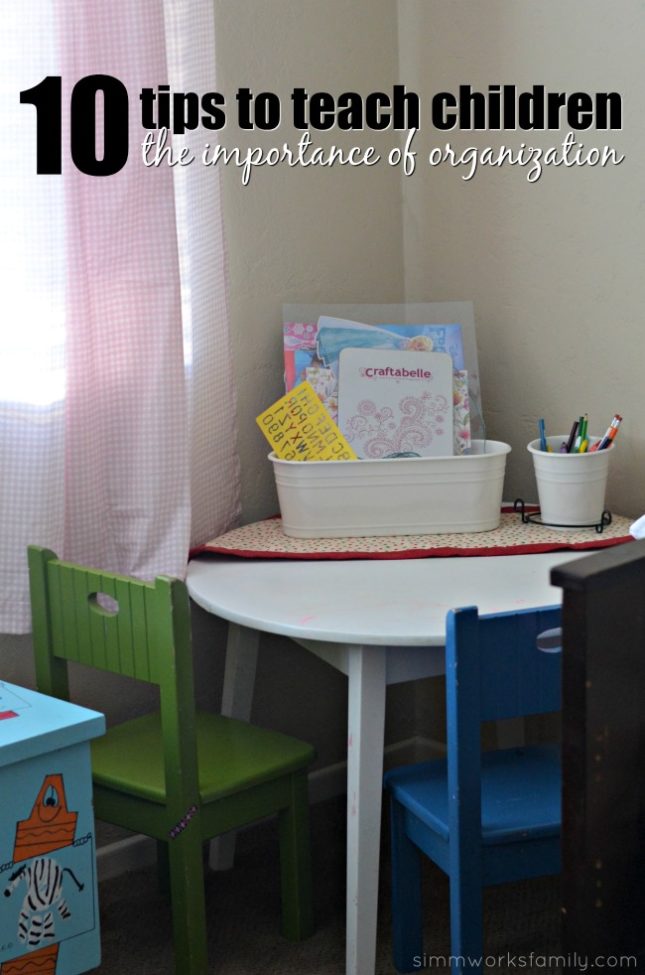 Teaching your child how to organize can be comparable to brushing your teeth while eating Oreos. As much as parents like to do things themselves, there comes a point where children must learn to do things on their own. And now is about the time that my kids need to start picking up after themselves and learning how to keep their areas organized.
After two weeks home with the kids and little messes made in every.single.room of the house over the holiday break, I was done. And at one point I'm pretty sure I grabbed a big black trash bag and threatened to pick up everything I see on the ground and give it away. Mama was over it. And the kids picked up on that.
Our house is set up so that our children can let their inner creativity shine. BUT at 6 and 7 years old I think they're old enough to start learning how to start organizing their things. Putting stuff away once they are done using them so that they're not in every corner of our home. Or so that they don't end up in a pile on their bed or bedroom floor.
Starting with the basics is one way to help your child learn how to organize. And that's exactly where we're starting.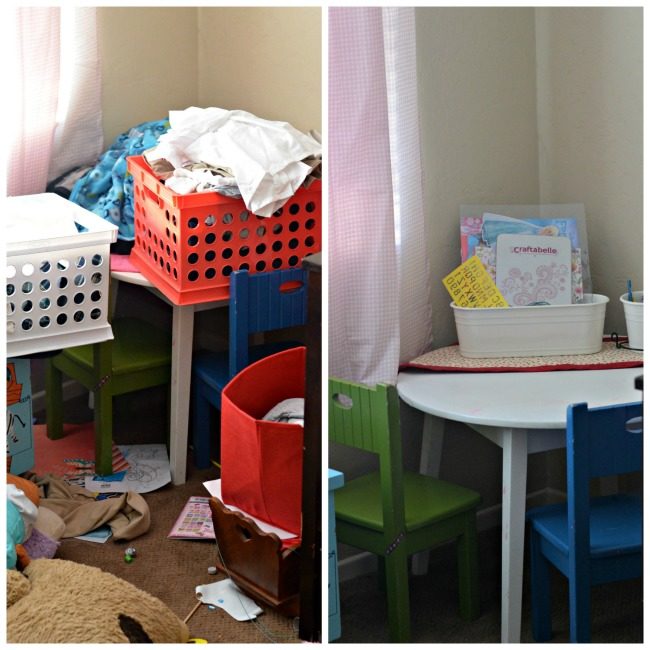 10 Tips To Teach Children The Basics of Organization
#1. Simplicity
Teach your child that organization doesn't need to be complicated. Organization should be used as a tool to make everything simpler.
#2. It Takes Time
One thing a child should know about organization is that it takes time. Even the most basic forms of organization will take some time.
#3. Limits
Your child should know that to be successful in organization there has to be limits put on things. You can't collect every single paper you bring home from preschool.
#4. Donations
It's amazing how much one person can collect overtime. Teaching your child the basics about donations will help them learn about organization. They should know that when a person has extra of something, it's okay to donate to someone else less fortunate.
#5. Bring one in Take one Out
One rule a child should know about organization is the value of doing it "as you go." If you buy something new and bring it home, then the rule is that something else has to leave. Learning to let go of items can be a hard lesson.
#6. Everything Has a Home
I think one of the most valuable lessons a child can learn in organizing is that everything has a home. You don't need to leave everything out on the floor, simply put it away. When everything has a home the basics of organization seem pretty simple.
#7. Teamwork
Teach your child that it's okay to ask for help when they need it. Sometimes organizing can be incredibly overwhelming. Teaching your child to ask for help is a tip they'll need to carry with them for a long time.
#8. Know Their Limits
A child should be taught the basics of organization, but there is no need to be incredibly pushy about it. There should be a happy medium between proper organization and overzealous organization.
Your child doesn't need to spend every waking moment organizing their room. Have your child set a 15 minute timer for their organizing time. When that time is over, they get to take a break.
#9. Prioritize
Organizing can be overwhelming because sometimes there's too much to do and not enough time. Teach your child how to prioritize one task over another. For example—The floor needs cleaned up before you can sweep.
#10. Get Creative
There are no rules to organizing. One family's idea of organizing is different than another. Teach your child the basics behind organizing and they should be good to go. Also teach them that getting creative with the resources is a smart move. For example—You don't need to go out and buy organizing items, you can use what you have at home. Use a milk crate for a toy box and etc.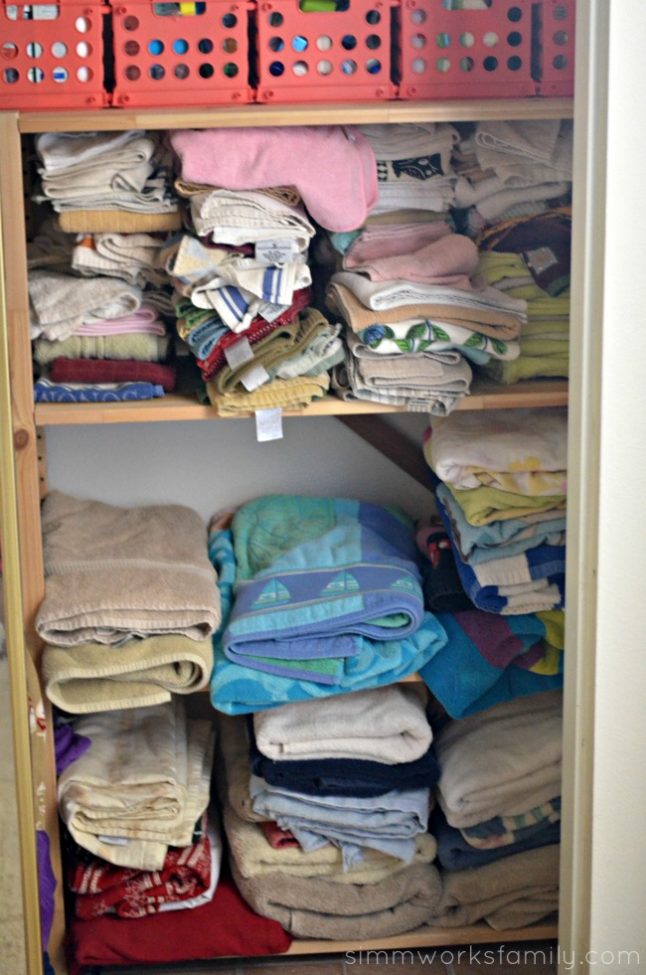 Try to refrain from getting frustrated or yelling when you're teaching your child about organizing. Children should grow up to love this sort of exercise, not grow to hate it.
How do you get your kids involved in the organization process?