This is a sponsored post written by me on behalf of Groupon Gift Shop. All opinions are 100% mine.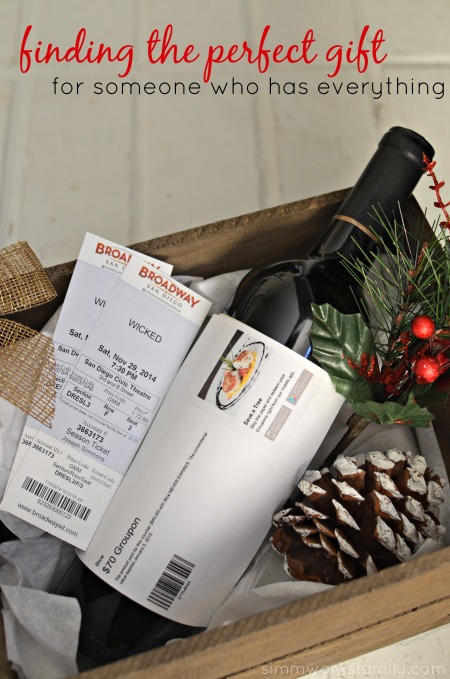 My husband is one of the hardest people to shop for. Sure he likes a broad variety of things but he buys just about everything he needs! That means that I usually end up getting him either an electronic he'd probably purchase for himself anyway or a tool of some sort.
Luckily, with the help of Groupon I was able to score an awesome deal for one of his favorite local restaurants, Bice. $40 for $70 plus I had a coupon for 15% off a local deal since they were out of one of the deals I wanted to purchase. You can't get better than that.
So what am I to do with a gift certificate to his favorite restaurant? Make it a full on date night gift! I paired the gift card with a pair of tickets to go see Wicked and arranged babysitting with my mother in law so he wouldn't have to worry about anything. Kind of worked out for the both of us, don't you think?
Getting Creative With Gift Cards
Now the only problem with gifting a Groupon is that I don't really have much to wrap. And wrapping is on the top of my list of things I love about the holidays. So I got a little creative with the presentation.
Have a Groupon for a great restaurant and want to give it as a gift? Consider making a wine label and including all of the information for the Groupon on the label (with the original, useable Groupon in a card or envelope).
This was super easy! I simply took screenshots of the Groupon PDF and used PicMonkey to trim them up, separating the fine print instructions from the Groupon to make two labels for the wine bottle. Then I inserted the photos into a Word document and sized the photos down to fit over the original labels on the bottle.
Print on some cardstock, cut to size, use some glue dots to stick them on the bottom and whala! Instant gift and presentation.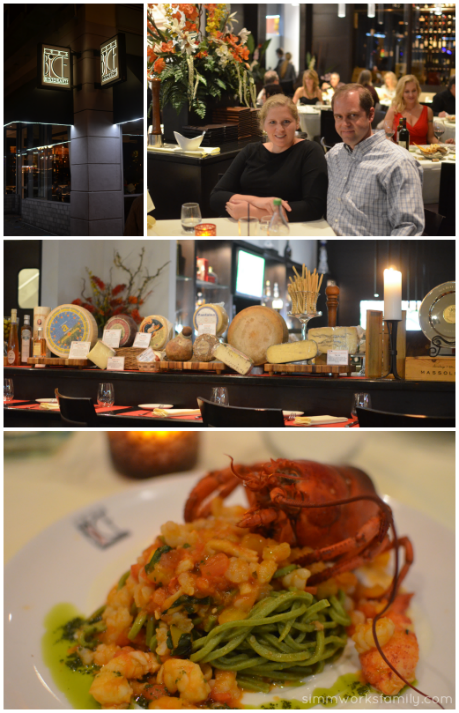 An Amazing Evening of Dinner and Theater
After gifting my husband with this early Christmas gift (I couldn't let him miss out on Wicked!), we headed out the door to drop off the kids and make our reservation at Bice. We both ordered one of their amazing specials – I ordered the homemade basil tagliolini pasta with lobster, tomatoes and burrata sauce and he ordered the beef tenderloin. So good!
The best part about Bice is that there's always something amazing on their menu. They're also always kind enough to make a green salad for my husband who doesn't do tomatoes and mozzarella – I know… he's weird. And their cheese bar is a unique way to enjoy some amazing cheese pairings from around the world.
The show was absolutely fantastic. Amazing songs, brilliant acting, and fabulous storyline. Who doesn't love Wicked? The combo of the amazing dinner with great theater made for the perfect date night. How awesome is the gift of a perfect date night?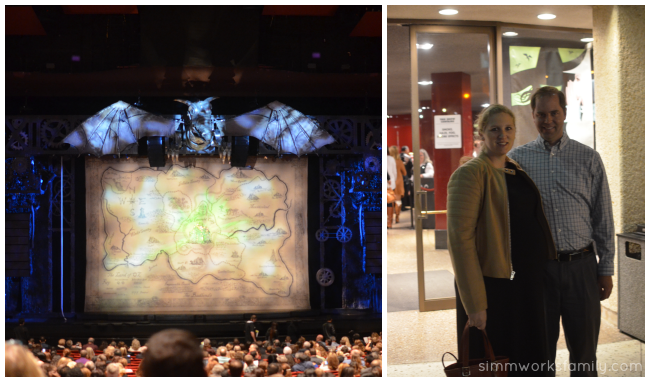 What's your go-to gift for the person who has everything?