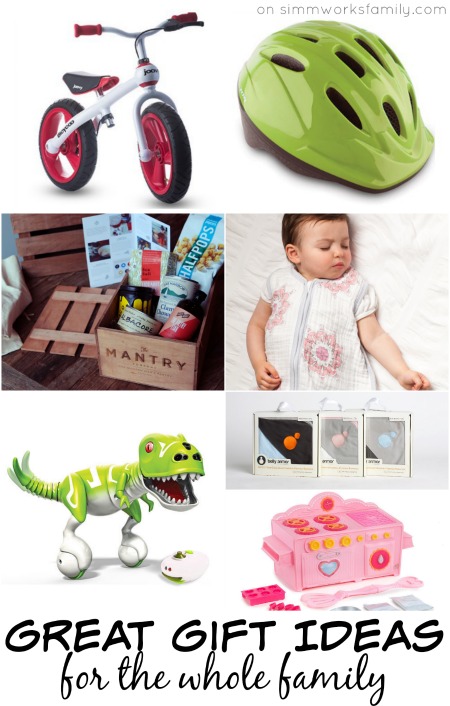 So one of my girlfriends reminded me the other day that there are only 6 more Fridays before Christmas. Whaaat?? That was totally a wake up call to get the ball rolling and start thinking of gift ideas for the whole family.
Good thing my kids never stop adding things to their "list" year round when we're at stores and when they watch a show on one of "those" networks with all of the kid-geared commercials.
I've rounded up a few of our favorite gifts this season and have included something for each member of the family! Including me. Because you can't forget the big pregnant lady, right?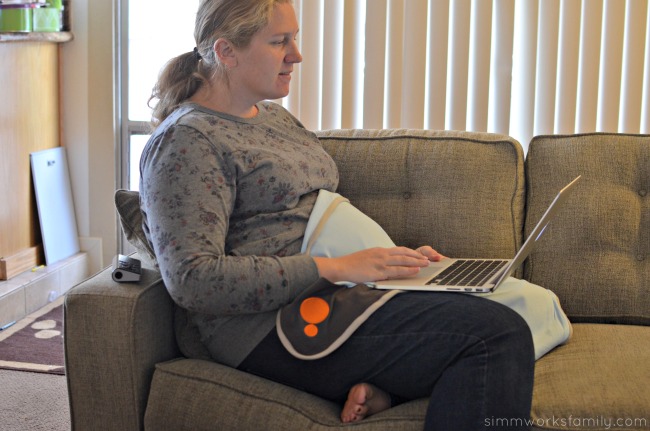 Gift Ideas for the Whole Family
1. For the (Expecting) Mama
Belly Armor – There's nothing more precious than the little one I'm growing inside of me. As a work-at-home pregnant mom I find myself working more often on my laptop in the living room than up in my office. So a belly blanket from Belly Armor was a must to reduce the risk of everyday radiation while I'm working on my laptop.
You can purchase your own on the Belly Armor website or on Amazon.
Aveda Gift of Stress Relief – At 28 weeks I am just exhausted all of the time. But when I need some time to myself I know that all I need to "get away" is my Aveda Gift of Stress Relief. With stress fix body lotion, concentrate, and bath salts I can let the scent of lavender take me away and relax my whole body.
You can purchase this awesome gift set in Aveda stores or online.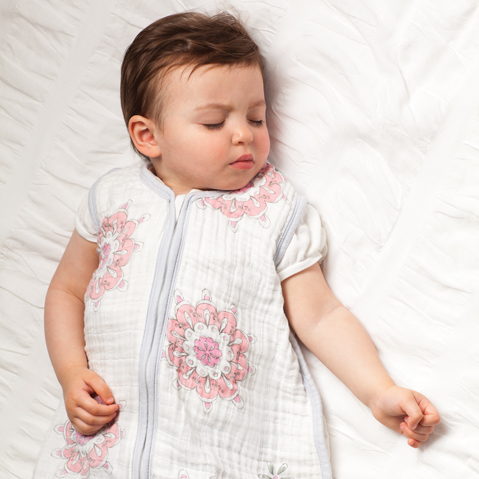 2. For the Baby
Aden and Anais Sleeping Bag – Most babies don't actually *need* anything per se for the holidays so I choose to give useful gifts to teh parents. This Aden and Anais Sleeping Bag is the perfect gift for baby. Not only is the baby wrapped in the amazingly soft muslin we've come to love from Aden and Anais blankets, there are no hazards for baby in the crib when sleeping.
You can purchase Aden and Anais Sleeping Bags in select retail stores or on Amazon.
Charlie Banana cloth diapers – For the cloth diapering family, a set of Charlie Banana cloth diapers are an amazing way to gift a little extra this year. Charlie Bananas were our favorite diapers, hands down, when we cloth diapered and we're already stocking our new stash with some more CBs.
You can purchase Charlie Banana cloth diapers on their website or on Amazon.
3. For the Preschooler
Joovy Bicycoo and Noodle – One thing I love to make sure I get for my kids is something that can grow with them. We got our Joovy Bicycoo over the summer and have been working with both Molly and Ethan on their skills. Watching them gain confidence is so rewarding! I'm fairly certain Molly is almost ready to take the training wheels off her Hello Kitty bike.
And the Noodle is a MUST to pair with the Bicycoo or any other bike you plan on getting your child for the holidays. Not only does it keep their noodle safe, it's so easy to adjust as your child's head grows. The Joovy Noodle features 14 air vents, integrated bug mesh in the front vents, extended visor for maximum protection, nylon straps, pinch guard chin strap, and an adjustable fit dial.
You can purchase the Joovy Bicycoo and Noodle on the Joovy website, various retailers, or on Amazon.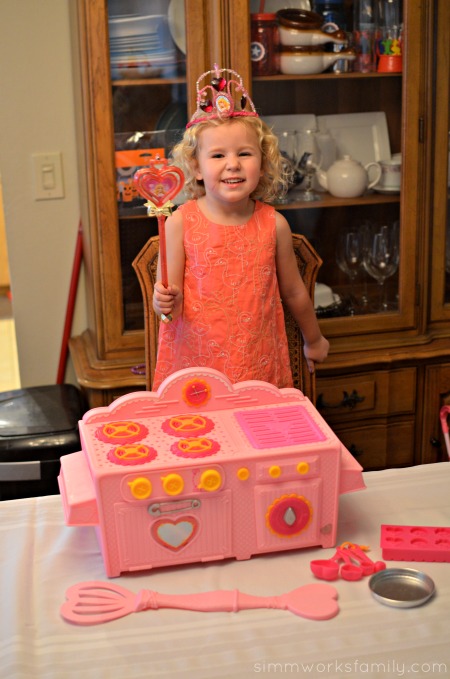 4. For the Big Kids
Lalaoopsy Baking Oven – While my daughter isn't at the recommended age of 8+ for the Lalaoopsy baking oven, she is absolutely in love with it! She's obsessed with baking and loves to help us out every chance she gets so now that she can be in charge and take over as lead baker, she wants to try new things every week.
With adult supervision, she can create cakes, cookies, and more on her own. She then can decorate her creations with the fun frosting and toppings included. I've had to head out and buy more refill packs. When she's not baking she uses her oven as a play oven to serve imaginary food to guests.
You can purchase the Lalaoopsy Baking Oven in select retailers and on Amazon.
Zoomer Dino – There's one thing at the top of my son's list this year and that's Zoomer Dino. Lucky for him I had a $10 off $100 Target purchase that came in with their holiday toy guide and found it on sale for $79.99. So I snagged one for $69.99 (had to pick up groceries)! This toy is great for any dino lover ages 5+.
With real dinosaur movements, sounds and incredible dino-sense abilities, Boomer can detect when you're nearby and interacting with him. But watch out! Just like a real Dino he can get angry, spin around, chomp and roar!
You can purchase Zoomer Dino at select retailers (like Target) and on Amazon.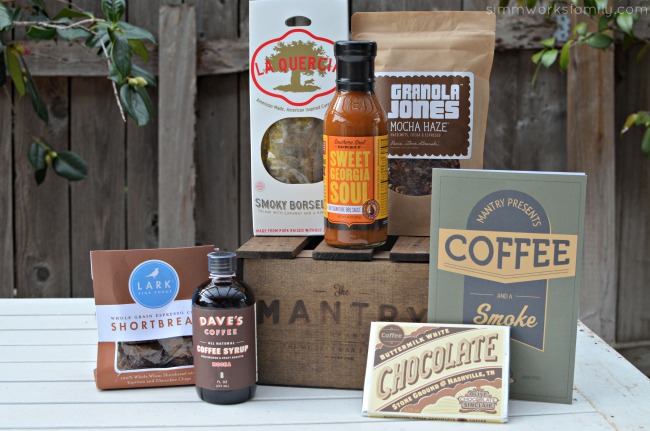 5. For the Dad
Mantry – I don't know about you but my husband is one of the hardest people to buy for. So when the folks over at Mantry reached out to see if I was interested in checking out a Mantry crate.
Mantry (the modern man's pantry) is a food of the month club that helps you discover American artisan food and what to do with it. We received a delicious Coffee and A Smoke themed crate filled with delectable coffee and smoke themed items from around the US. I'm sure my husband will love trying these products out!
You can purchase a Mantry crate (or subscription) for the special man in your life on the Mantry website.
What's at the top of your list this holiday season?