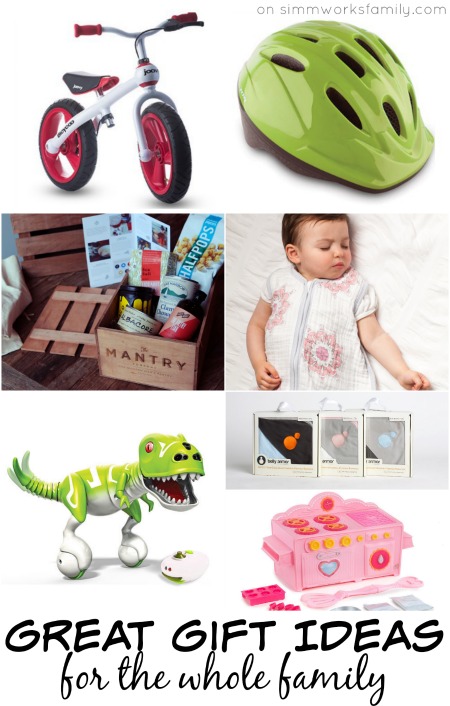 So one of my girlfriends reminded me the other day that there are only 6 more Fridays before Christmas. Whaaat?? That was totally a wake up call to get the ball rolling and start thinking of gift ideas for the whole family.
Good thing my kids never stop adding things to their "list" year round when we're at stores and when they watch a show on one of "those" networks with all of the kid-geared commercials.
I've rounded up a few of our favorite gifts this season and have included something for each member of the family! Including me. Because you can't forget the big pregnant lady, right?