This post is sponsored by Graco.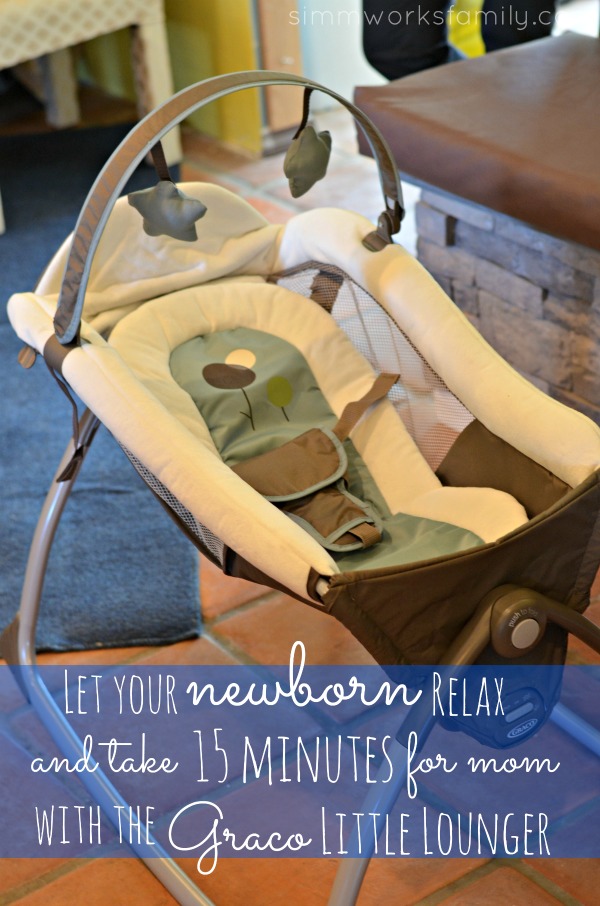 When my children were infants there was barely a moment I wanted to put them down. I was quite selfish and literally wanted to hold or wear them all day long. But looking back that may not have been the best decision as a new mom. I needed those few minutes I could have put them down. I needed to take just 15 minutes for myself to do the things I needed to do for myself. Like shower. But being so in love with those little bundles made me crave them in my arms.
Now that we're done with kids and my brother is expecting his first two (yes… his girlfriend is pregnant with twins! Squee!) all I want to do is make sure I give that gift of just 15 minutes to them so that they remember themselves as their in the midst of caring for their newborns.
So when I was invited to attend an event my friend Chelsea of Someday I'll Learn was hosting to debut the new Graco Little Lounger and learn how to take 15 minutes for mom I knew I couldn't miss out on the opportunity. Not only would I get to see the Little Lounger up close but I would also get to learn more about updating my wardrobe from a personal stylist with my friends.
Graco Little Lounger™ is Perfect for your Little One
Little Lounger™ is two products in one: a rocking seat and a vibrating lounger. In rocking seat mode, calm baby with the gentle back and forth motion of the rocking seat. Then, flip down the Rock Locks™ and the seat becomes a vibrating lounger with 2-speed vibration.

The ingenious seat has multiple recline positions, so that it's easy to find just the right position for baby's comfort. When you're not using it, Little Lounger folds compactly to store or travel, and a cute toy bar will keep baby occupied.
Take 15 Minutes for Mom
What can taking 15 minutes for yourself do? I mean it's only 15 minutes, right? Well in that 15 minutes you can completely change your wardrobe. Find pieces that can take your everyday wear and spruce them up.
Sandra of My Mariposa Style attended the Graco event and gave us some great advice on how to do just that. Sandra does in-home and shopping consultations here in San Diego at very reasonable rates. I'm so tempted to hire her to go through my closet and help me shop!
She shared how fashion didn't need to be designer or even that expensive. And some of her greatest finds were from Target and TJ Maxx. One of her favorite stores to get matching accessories? Forever 21! Yeah… seriously. I mean she was able to tell us how to turn our workout wear into chic outfits that work for a night out on the town with just a few transitional pieces like a scarf and a cute jacket.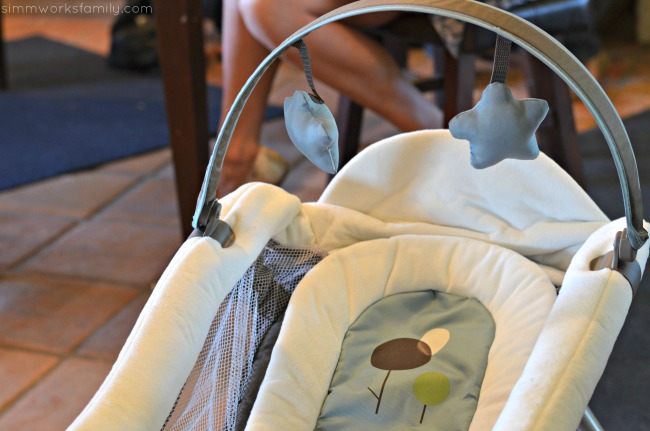 The Little Lounger includes awesome features such as:
2-in-1: Rocking Seat + Vibrating Lounger
Rock Locks™ transform the rocker  into a stationary vibrating lounger
Multi-position recline makes it easy to keep baby comfortable
Toy bar with two soft toys keeps baby entertained
3-point harness keeps baby secure
These features make it possible for moms to get 15 minutes or so to themselves. I can't wait to gift one of these to my brother's girlfriend. I know it'll make a difference when she has her twins. Lets hope they get two so she can have her 15 minutes!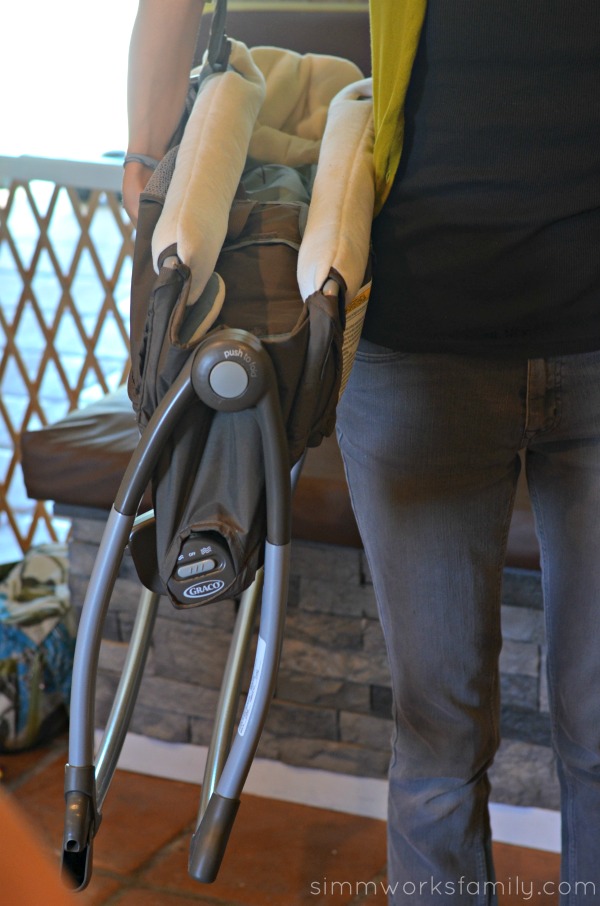 You can find the Graco Little Lounger in 5 different patterns, 4 of which are exclusively sold at certain stores.
The Caraway fashion is exclusively available at Babies R Us, the Dakota (pictured above) and Elm fashions are exclusively available at Target, and the Astoria fashion is exclusively available at buybuy Baby.
What would you do with your 15 minutes?