This post is sponsored by Graco.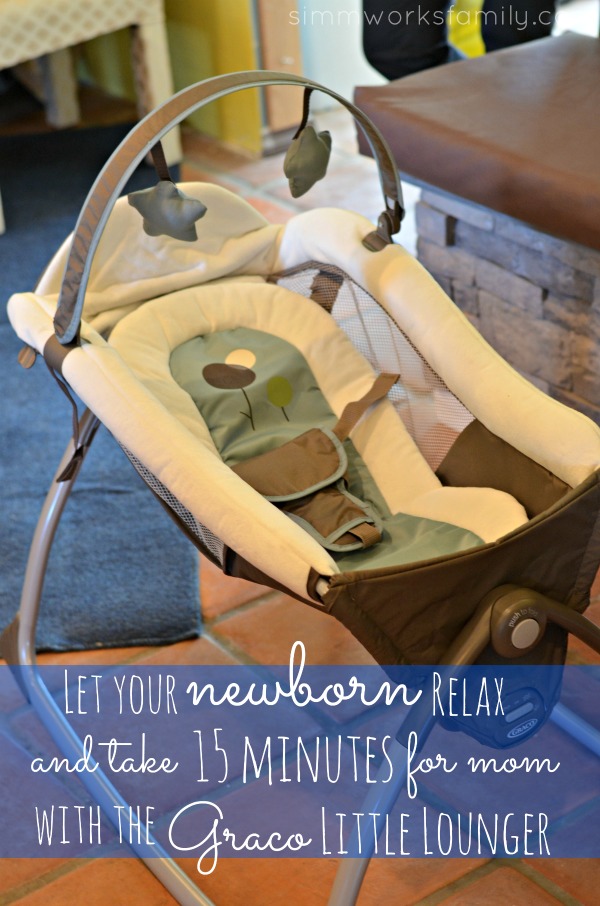 When my children were infants there was barely a moment I wanted to put them down. I was quite selfish and literally wanted to hold or wear them all day long. But looking back that may not have been the best decision as a new mom. I needed those few minutes I could have put them down. I needed to take just 15 minutes for myself to do the things I needed to do for myself. Like shower. But being so in love with those little bundles made me crave them in my arms.
Now that we're done with kids and my brother is expecting his first two (yes… his girlfriend is pregnant with twins! Squee!) all I want to do is make sure I give that gift of just 15 minutes to them so that they remember themselves as their in the midst of caring for their newborns.
So when I was invited to attend an event my friend Chelsea of Someday I'll Learn was hosting to debut the new Graco Little Lounger and learn how to take 15 minutes for mom I knew I couldn't miss out on the opportunity. Not only would I get to see the Little Lounger up close but I would also get to learn more about updating my wardrobe from a personal stylist with my friends. [Read more…]